Presidential Task Force on Media Security (PTFoMS) executive director, Undersecretary Joel Sy Egco appealed to both the Senate and the House of Representatives to immediately conduct an inquiry, in aid of legislation, on the "criminal enterprise" of a Pangasinan-based newsman, involving the filing of bogus rape complaints against government officials.
Sy Egco said the scheme has already victimized several government officials in what could be best described as a "rape case for hire."
He said he officially wrote Senate President Vicente Sotto III and ACT-CIS party-list Representative Rowena Niña Taduran of ACT-CIS, to investigate the "modus operandi" of Jaime Aquino.
"Aquino's modus targeted public officials through the filing of bogus criminal complaints using fake complainants."
"Aquino's modus targeted public officials through the filing of bogus criminal complaints using fake complainants, leading to the unjust incarceration of councilor Manuel Arkie Yulde of Lopez, Quezon," he added.
Calling it a "travesty of justice," Sy Egco said there is an urgent need to investigate Aquino and his benefactors as "these incidents put into the spotlight a huge loophole in our justice system that needs to be corrected legislatively."
"I am humbly asking the Honorable Senate and the House of Representatives, in aid of legislation, to investigate this menace to Philippine journalism and his cohorts as they have willfully misused our criminal justice system to persecute and put to jail innocent people through fabricated criminal complaints," he said.
"Our main goal is for Congress to conduct an inquiry in aid of legislation to correct such flaw in the justice system so that it will not happen again," Sy Egco added.
Aquino's latest victim was Secretary Raul Lambino, Presidential Adviser For Northern Luzon and the current administrator and Chief Executive Officer of the Cagayan Economic Zone Authority (CEZA), whom he and his cohorts have sued for 10 counts of rape of a minor – all of which were fake, including the complainant.
"What happened to Councilor Yulde and Secretary Lambino is a travesty of justice which is now a blight on their previously immaculate records. If this can easily happen to them, what more to ordinary citizens like farmers, workers, or drivers?" Sy Egco said.
With regard to Yulde, he said three completely fabricated complaints about the rape a minor were filed against him by different complainants — one in Quezon City, one in Pasig, and the other one in Rosales, Pangasinan, all with the assistance of a certain Prof. Salvador de Guzman who represented himself as the Chairman of "Citizens Movement Against Crime, Corruption, Illegal Drugs and Gambling Inc."
Police investigation showed that De Guzman and the group were all a sham created by Aquino himself.
Yulde is currently running for mayor in his hometown.
Sy Egco said there is enough evidence to conclude that De Guzman is no other than Aquino himself who uses the fake identity to conduct his "nefarious" scheme known in media circles as an "AC-DC" or "attack and collect, defend and collect" modus.
Aquino has already been expelled by the National Press Club of the Philippines and banned for life for gross violation of the Journalist Code of Ethics.
"We owe it to the Filipino people to put a stop to the perpetrators of this criminal enterprise as they have abused our much-cherished press freedom to advance their nefarious agenda, putting innocent people behind bars and deliberately endangering the lives of legitimate media workers in the process," Sy Egco stressed.
"We owe it to the Filipino people to put a stop to the perpetrators of this criminal enterprise."
The PTFoMS chief pointed out that Aquino has "seriously and unnecessarily put at risk the lives of his fellow journalists whom he takes advantage of by using them to put out negative press on his targets on the basis of the fabricated charges."
Sy Egco said it was his "moral obligation" to expose the scheme perpetrated by Aquino as this endangers the lives of other media workers.
He said Aquino personally went to his office several weeks ago to try to turn the table against Lambino by alleging that his life was in danger. This turned out to be false after the PNP investigated his claims.
The Palace official said as a veteran journalist himself, he personally knows Aquino who has sought his help in the past as former president of the NPC and as head of PTFoMS.
Sy Egco added that Aquino has "lied through his teeth" several times when he directly confronted him about the matter and that he can no longer tolerate Aquino's schemes that have already ruined the lives of several innocent people.
The PTFoMS was established by President Rodrigo Duterte through Administrative Order No. 1 in 2016 in order to establish a government-wide task force to protect members of the press, the only one in the world with a dedicated mandate to protect the life, liberty and security of Philippine media workers.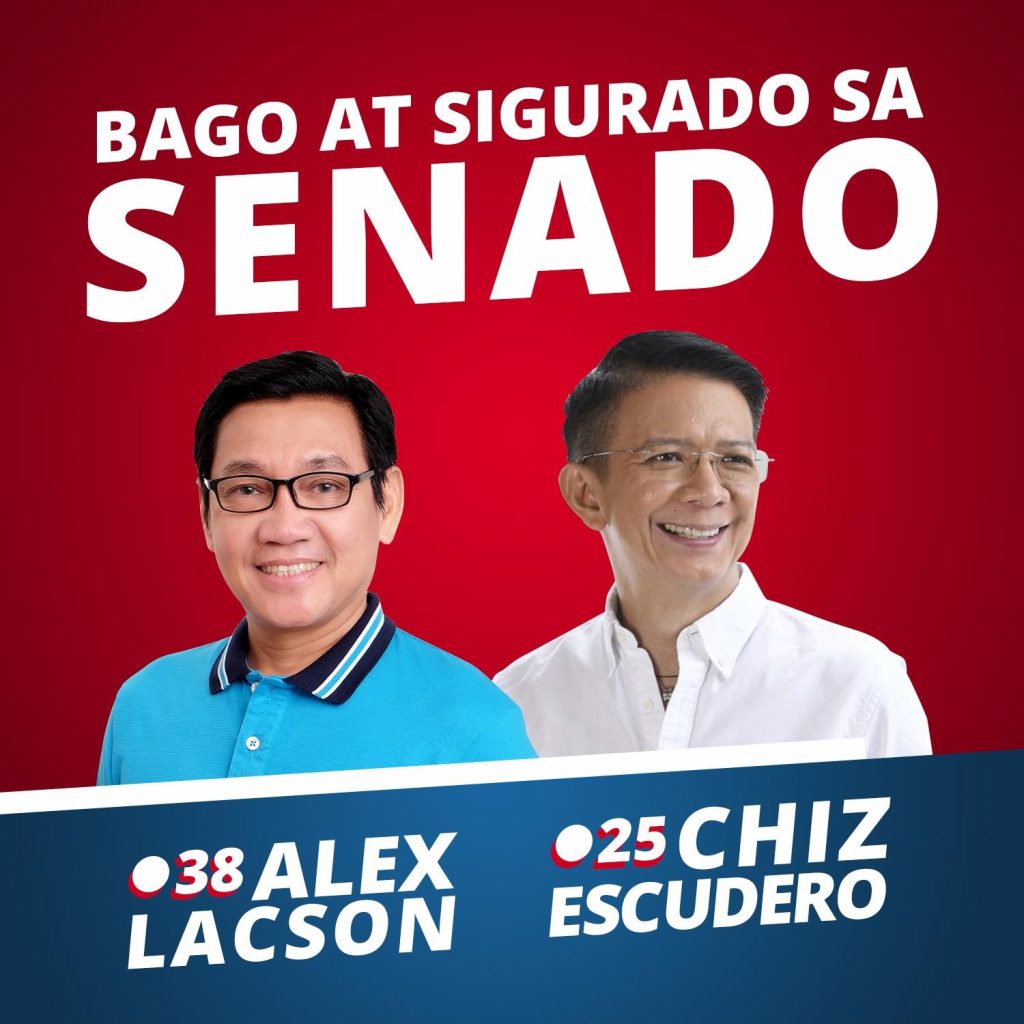 Share this article: