Cabinet Secretary Karlo Nograles led national and local officials in the formal distribution of finished housing units to beneficiaries in Cabucgayan, Biliran on Tuesday, August 11, 2020 as part of the administration's efforts to address the needs of victims of Typhoon Yolanda.

In a virtual turnover of 258 housing units of the Yolanda Permanent Housing Project at Mont Peak East 2, Brgy. Pawikan, Cabucgayan, Biliran, Nograles thanked national government agencies and LGUs for their cooperation and sense of urgency in fulfulling the housing project.
"We fully expect that our beneficiaries will value these free housing units."

"This is our third virtual ceremony in just a span of a few weeks, but this is the first one for Biliran. While cannot do a face-to-face turnover because of the COVID-19 pandemic, we are still getting the job done," said Nograles, Chairman of the Inter-agency Task Force for the Unified Implementation and Monitoring of Rehabilitation and Recovery Projects and Programs in the Yolanda-affected Areas.
The Cabinet Secretary gave special mention to Cabucgayan Mayor Mirasol Masbang, Vice Mayor Gemma Adobo, the locality's councilors and other LGU officials.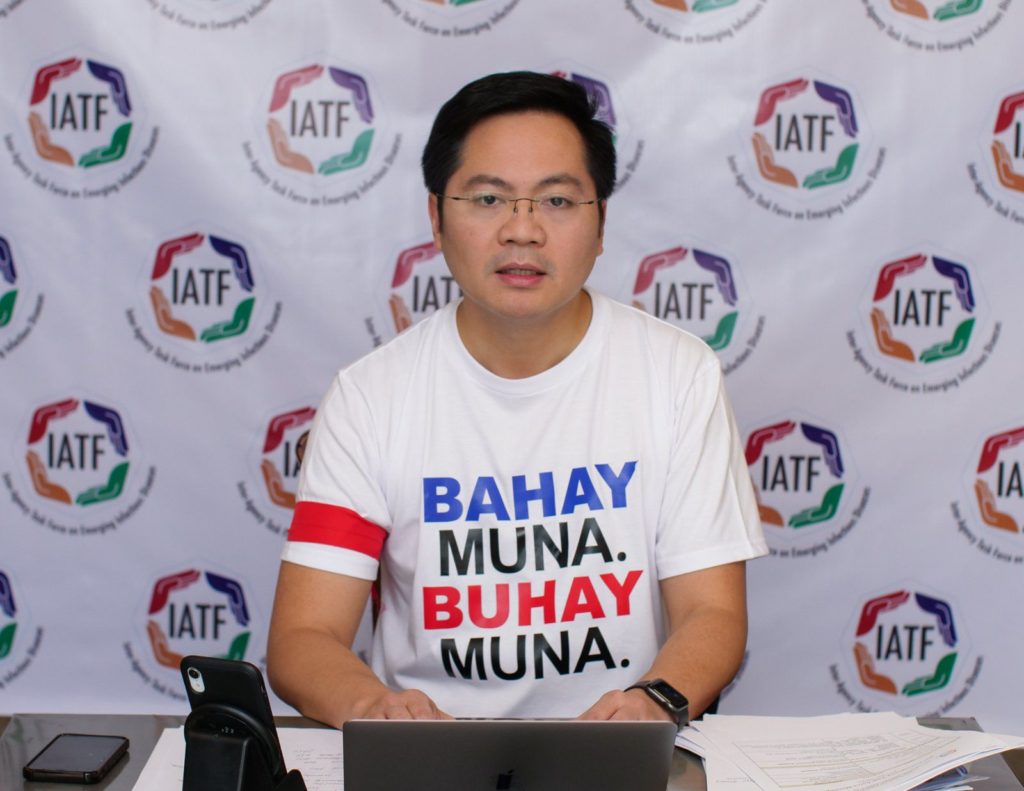 "Despite the pandemic, I've personally witnessed how hardworking and dedicated our partners in government are, led by NHA Region 8 under the leadership of Regional Manager Engr. Dodong Antiniero," Nograles expressed.
The Malacañang official noted that the administration never faltered in its promise and commitment to provide safe and secure housing to Yolanda victims, stressing that the leadership of President Rodrigo Duterte was intent on addressing the pressing needs of our countrymen with the assistance of various agencies, local governments and stakeholders.
Based on NHA data, as of June 2020, out of 54,508 housing units allocated for Region VIII, 35,462 have already been completed, and another 10,877 are undergoing construction.
"Ensure that these houses are properly maintained and kept as symbols of a progressive community."

"In Cabucgayan, for our target 592 housing units, we've finished 494 which amounts to an 83% completion rate. The building of the other units is ongoing at Mont Peak Phase 1. Rest assured that once we finish, there would be an immediate turnover of Phase 1," the Cab Sec assured.
For her part, Mayor Masbang thanked the NHA for the 258 housing units, adding that "The LGU of Cabucgayan is hoping for more projects like these for our constituents from the national government. We are always ready to support worthwhile projects, those that directly benefit the people of Cabucgayan."
Nograles had earlier said that no matter the difficulties, he wanted to ensure immediate turnover and transfer of finished housing units to beneficiaries in order for them to feel the care and attention of the government.
The former Davao legislator likewise said that the Duterte administration aims to finish all these Yolanda projects before the President's term ends. He expressed strong belief that such a goal was doable, having seen the cooperation and hard work of all the program's participants.
"We fully expect that our beneficiaries will value these free housing units. Part of your duty is to ensure that these houses are properly maintained and kept as symbols of a progressive community and a tightly-knit Filipino family."