On 2nd and 3rd of July, the JCFAP Central Luzon Chapter successfully conducted the STOCK-VERSE: Avengers Assemble Through Game-Changing Stock Market Exploration, which focused on providing in-depth, relevant and significant discussion regarding the topic of Stock Market, the Fundamentals and Technical Analysis, and its relation to Economics and Politics, and integrated activities that fostered student's creativity, camaraderie and interest in honing their financial knowledge. There were approximately a hundred students from different local organizations who were in attendance through zoom meetings and private facebook livestream.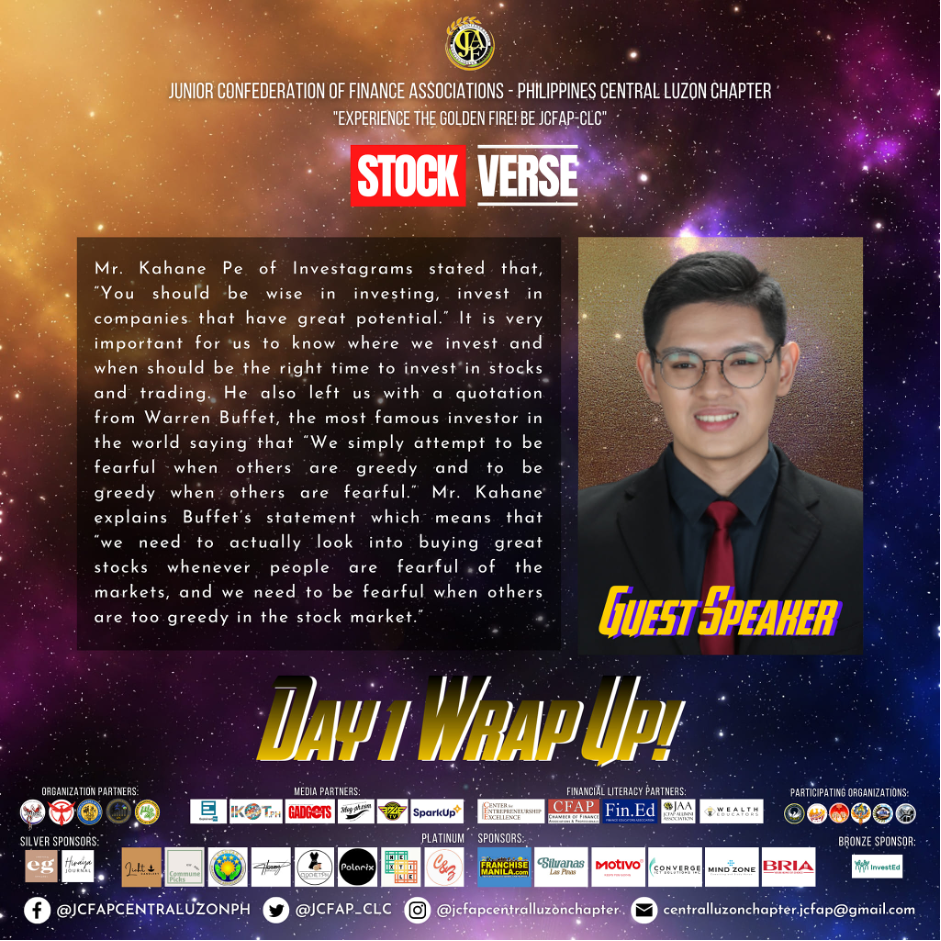 During the first day of the event, organizers felt the extreme excitement of the participants as most of them wanted to enter the zoom meeting earlier than the admission time. And when the discussion proper started, everyone was all ears to the Guest Speaker, Mr. Kahane Pe of Investa. He explained the fundamentals and technical analysis of the stock market. He included the discussion of how participants can basically read candlesticks and understand those, as well as the usage of different indicators, support and resistance, even the bollinger bands, to effectively create a wiser investment and trading decision. He also shared the application of knowledge in economics to be used for making a trading or investing plan.

Moreover, all participants had the opportunity to experience trading through Trading Grounds hosted by Investagrams. They were able to challenge themselves, knowing how to buy and sell random stocks and even compete with other participants by getting the highest gains and stopping their losses.
What makes the event more fulfilling was when a representative from Bria Homes Inc. shared an exciting work opportunity for all the attendees. This adds so much value to the event in reaching their aim of helping students who are actively seeking jobs or extra income.
Stock-verse assemble.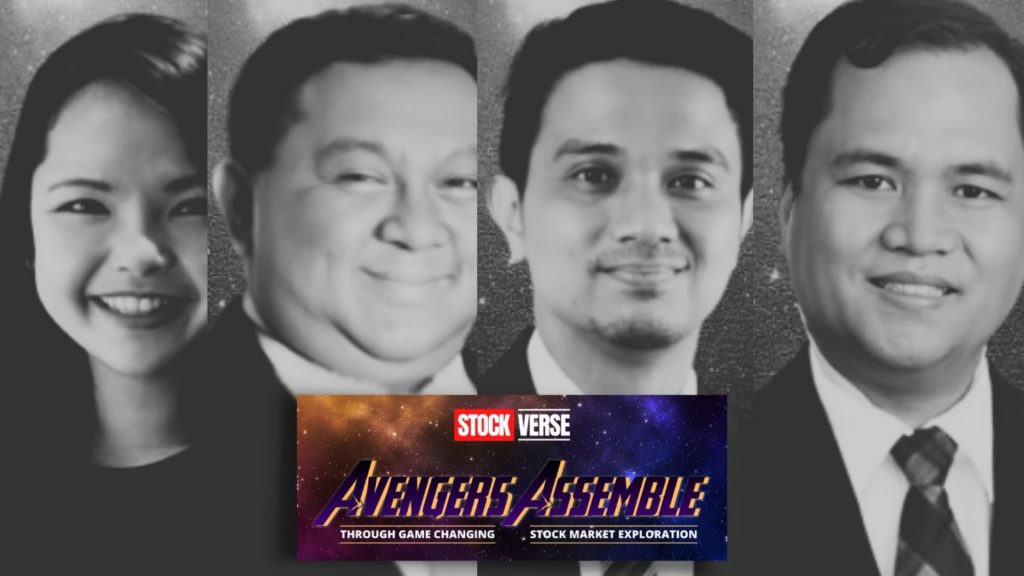 And for the second day of the event, they had the Big 4 Panelists from different known banks and brokerage companies. The roundtable discussion revolved around the topic of Stock Market and its relation to Economics and Politics. Each panelist shared their insights with so much wisdom and practicality.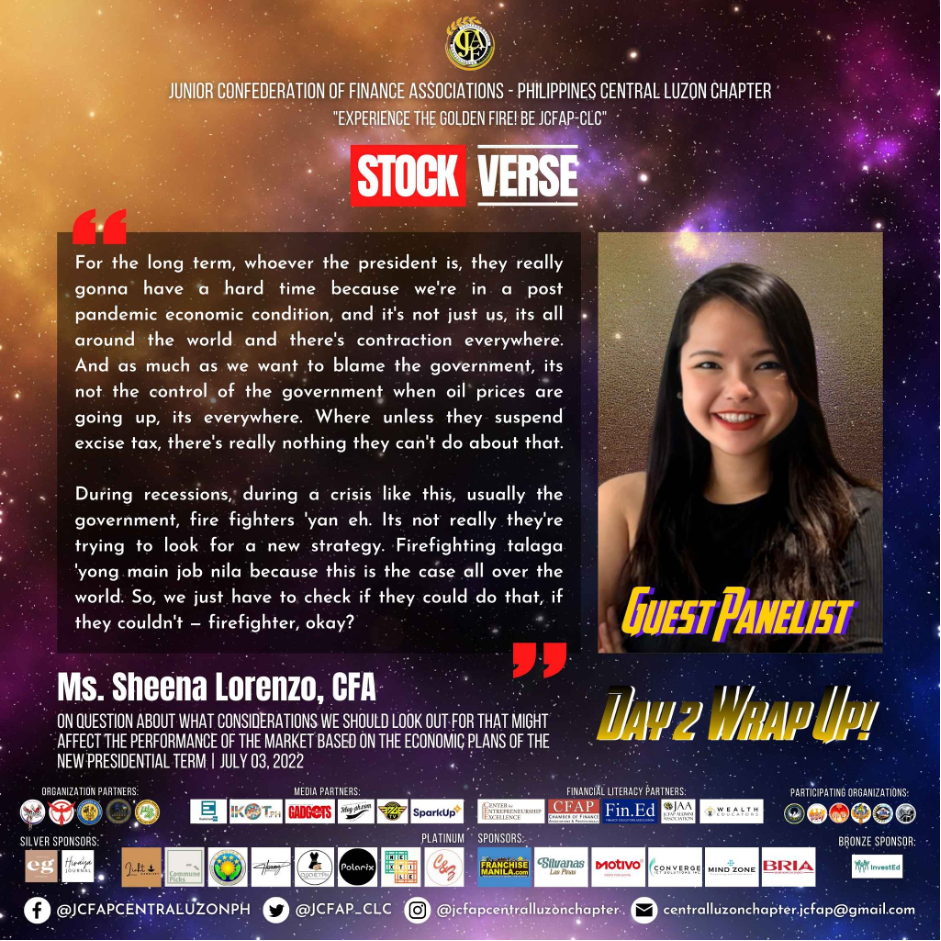 Since the topic is very timely, as the Philippines has its new president, the question and answer became so fruitful, serious and substantial. All participants had a really fun and attentive engagement with them as each of them shared their relevant and valuable insights. At the end of the discussion, a panelist reminded everyone in the event to put everything they have gained during the discussion into practice.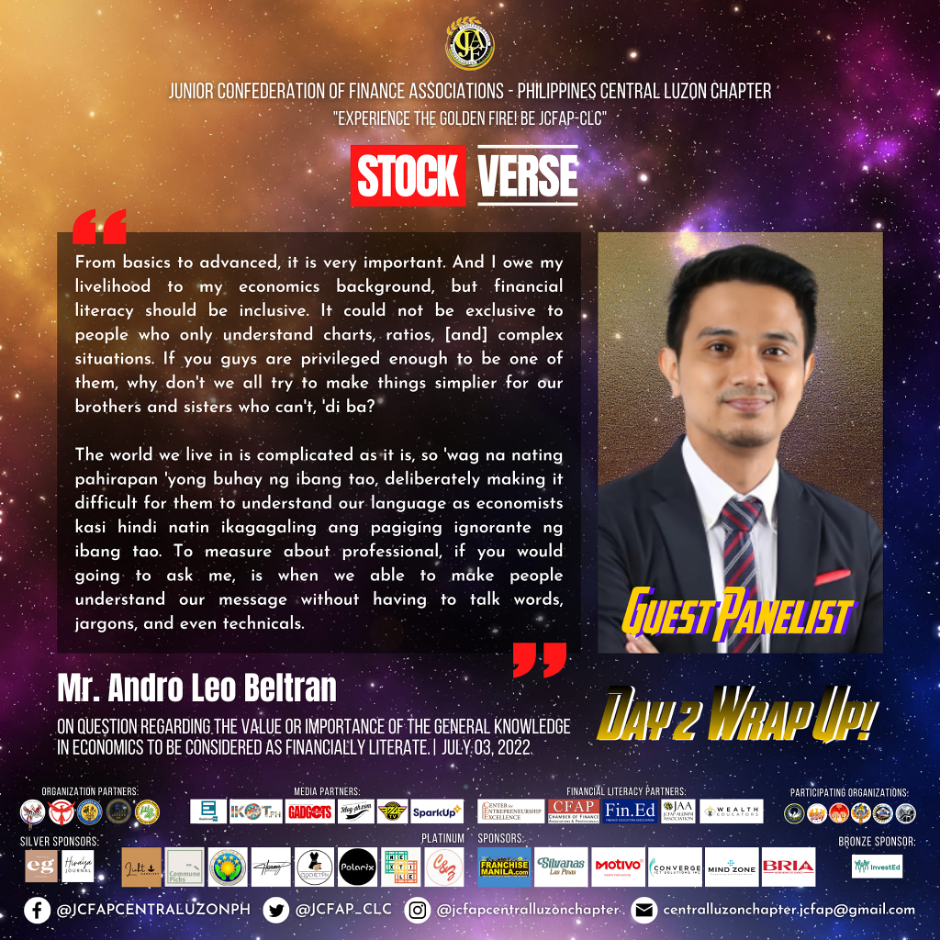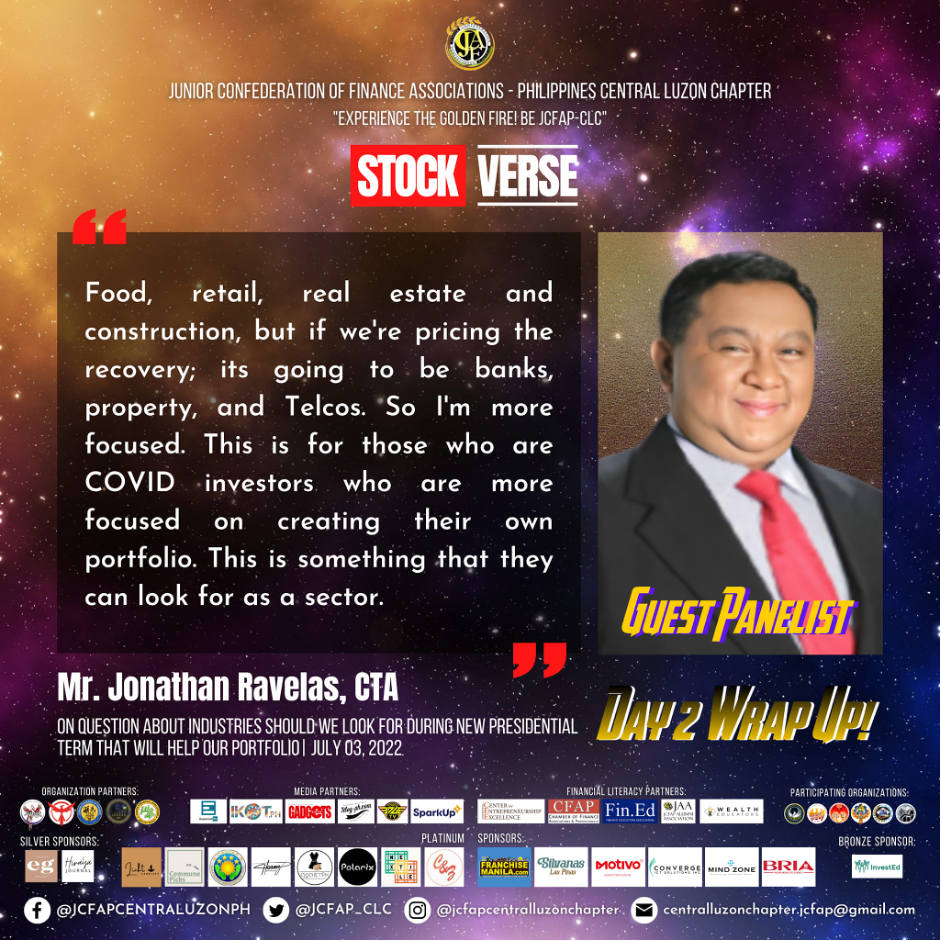 In addition to those exciting discussions during the event, JCFAP-CLC also had their yell competition and finance quiz bee that has also been conducted successfully. The different local organizations under their chapter have been awarded with exciting vouchers and cash prizes from their sponsors.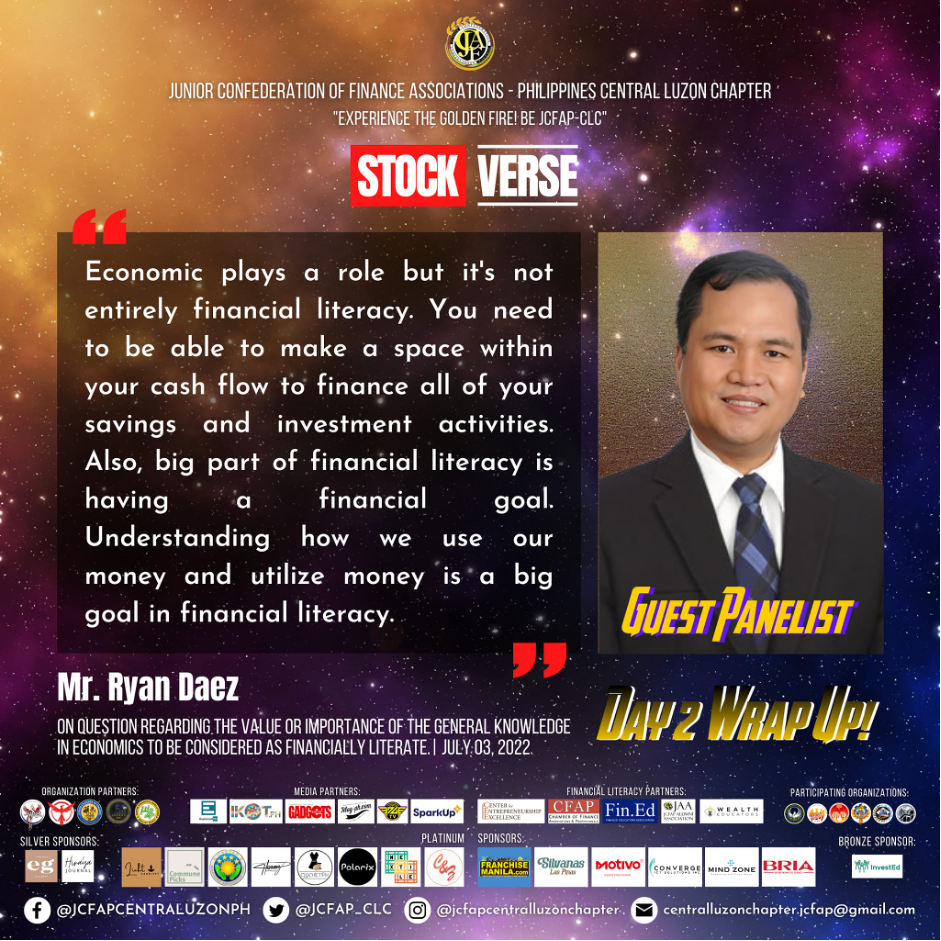 Indeed, the event became memorable not just for the event heads and other organizers, but also for all participants who actively joined and engaged.