The Sunday doubleheader of the 2022 PVL Reinforced Conference was nothing short of thrilling plays and shocking game-enders. With the defending champions Chery Tiggo out of Finals contention after losing to Petro Gazz in a straight sets fashion, 25-15,25-17,25-13, the Angels improve to a 1-1 record, tying with the grand slam-seeking Creamline Cool Smashers, who were stunned by the Cignal HD Spikers after snatching the second set which pivoted them to win the succeeding sets and the match.
The Cignal HD Spikers led by their 25-year old import Tai Bierria, now hold the top spot in the semifinals. A win against the Petro Gazz Angels on Tuesday will cement their spot in the finals. However, a loss against the Angels will result in a tie. Should the Cool Smashers win against the Finals-booted Chery Tiggo, it would be a triple tie.
IF QUOTIENT WILL DETERMINE THE FINALS CASTS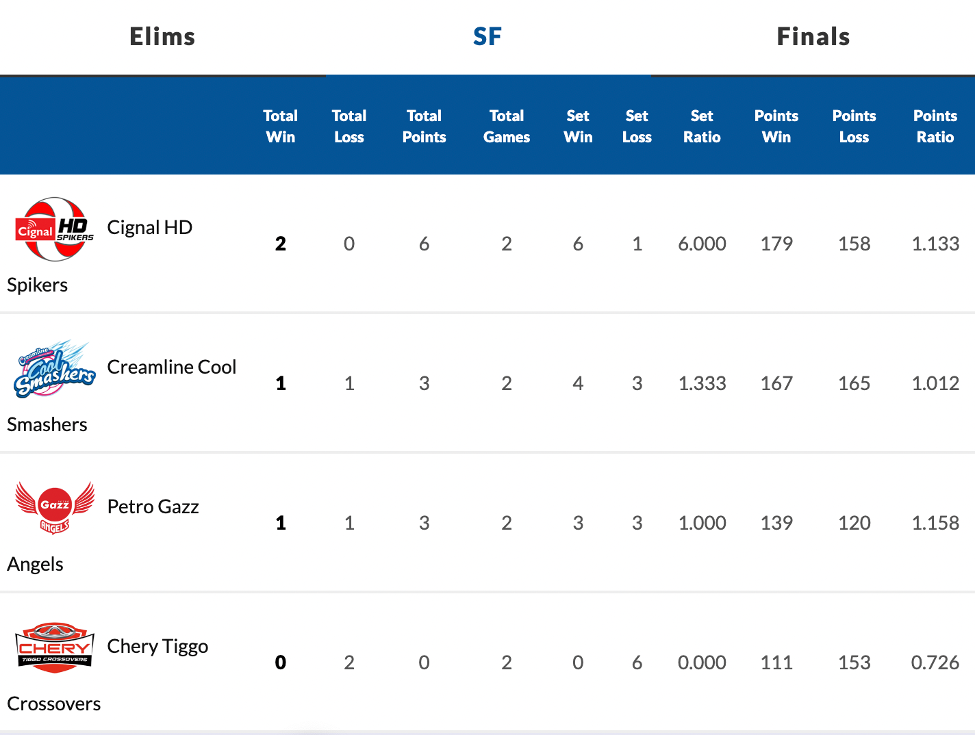 The exciting part, however, is that the Petro Gazz Angels would have to sweep the top-seeded Cignal HD Spikers. A set win by the HD Spikers would automatically catapult them to the Championship match against the Creamline Cool Smashers should the latter win against the Chery Tiggo Crossovers.
For the Grand slam-seeking Creamline Cool Smashers, they would have to finish the must-win match against the Crossovers in 3 to 4 sets to book a finals berth regardless of whoever wins against the HD Spikers and the Angels.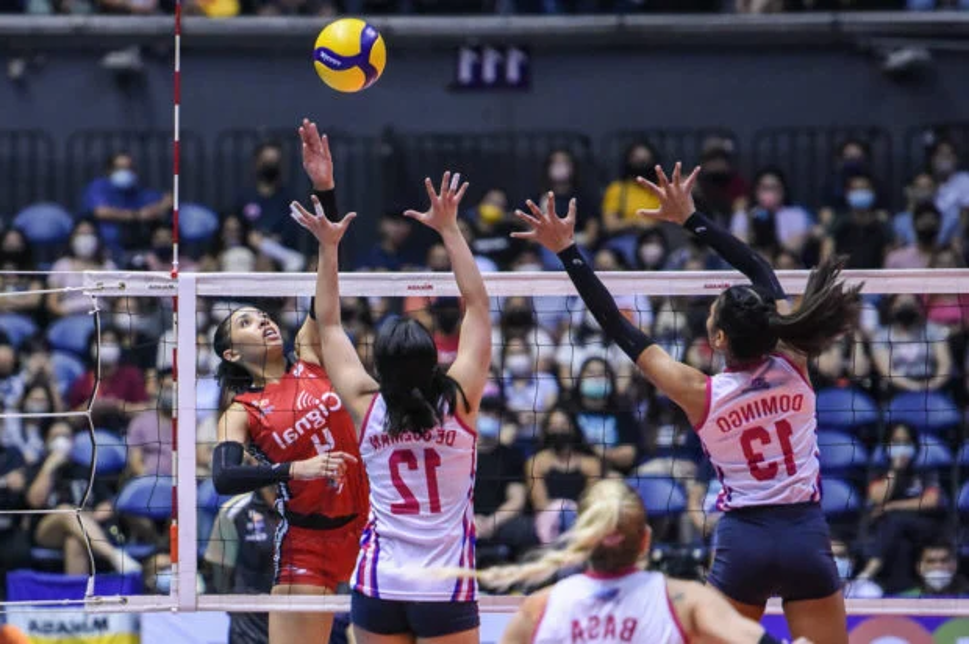 Will the Cignal HD Spikers finally get a shot at their first PVL crown? Or will the Petro Gazz Angels make the semis round more exciting with an upset?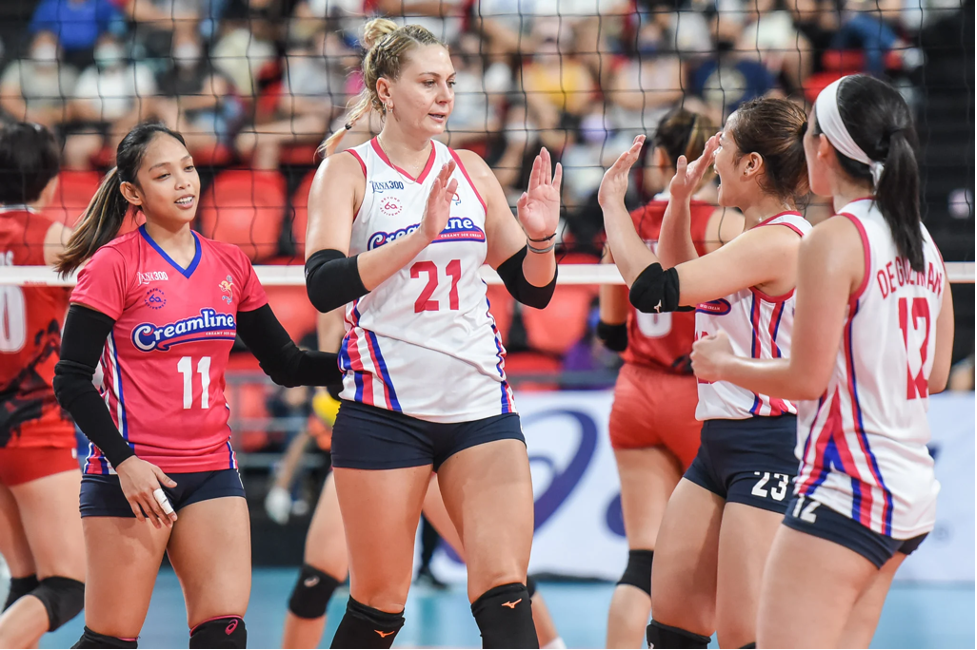 Can the Creamline Cool Smashers regain momentum to win the first PVL grand slam? Or will the Chery Tiggo Crossovers spoil the fun for the Cool Smashers?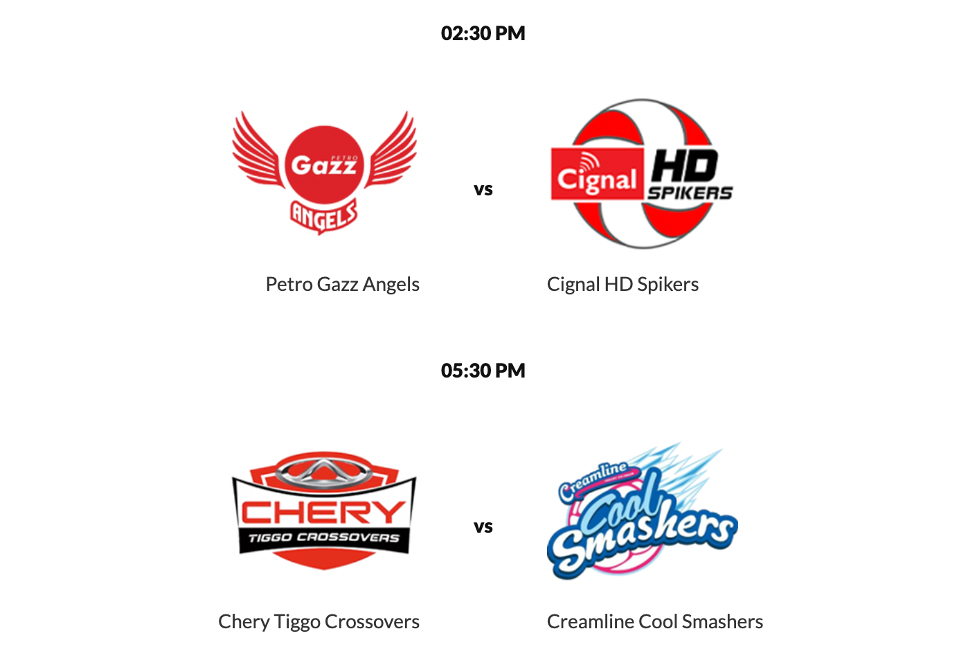 Catch the thrilling games to close out the semis round of the PVL Reinforced Conference tomorrow, November 29, at the Philsports Arena.