It was just last year when Hawaiian shirts made a huge comeback, with preppy guys donning the ever so colorful top with their skinny jeans or belted shorts (guess they are not just for politicians anymore). This comeback was a real surprise considering that the debate over the Hawaiian shirt is almost, but not quite, as heated as the debate over the Hawaiian pizza. And it is not just the Hawaiian shirt that got us rummaging through our parents' old closets, there were the denim jacket, petticoat skirts, and oversized sunglasses. Put on something much older, call it vintage, and you turn from chic to posh. So, in the spirit of the hashtags wayback Wednesday, throwback Thursday, flashback Friday, or whenever you might be reading this, here are looks from the last four decades before this millennium that should totally inspire your outfit today.
1960's: Baby doll dresses and Pixie cut hair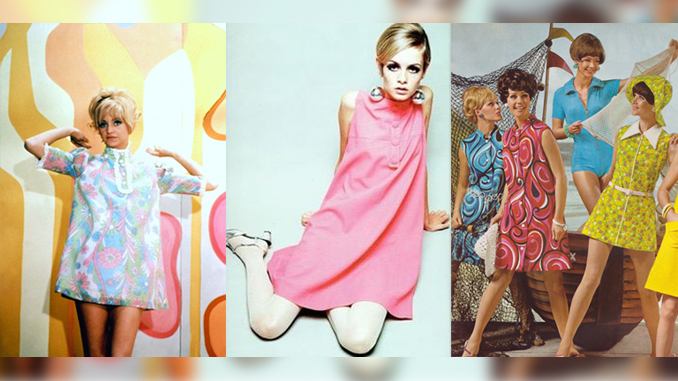 Remember the supermodel Twiggy? She was the face of the 60's (and was a lovely judge in ANTM), and her signature hair was magical. Even Hermione Granger was slaying it just a few years back. These days the pop stars are rocking the pixie cut, Miley, Katy Perry, Rita Ora and even Paramore's Hayley Willams. The 60's was also the decade of the baby doll dresses and it is high time for a comeback. We are talking about bright colors, crazy patterns, and a whole lot of attitude. If you are going for the cute, innocent and charming look, but you also want to show off those sexy legs, baby doll dresses are perfect. This look is also very easy to pull off. Very relaxed and versatile, it is a look that you can slay during the day and night.
Modern Take on the Look:
1970's: Power Suits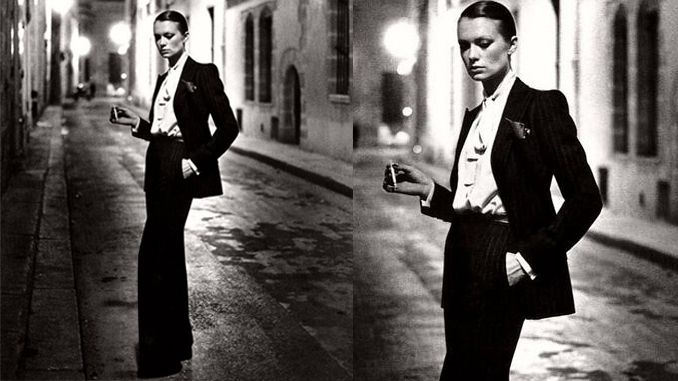 The 70's was all about individualism, and fashion was the perfect outlet for expressing your individuality. There were really no fashion rules during this decade. Fringes, bellbottoms and glittery fabrics were in style; it was crazy fun. And because hippie and bohemian outfits (boho chic) have become the unofficial uniform of musicfests (thanks to the gorgeous Vanessa Hudgens), let us go for a look that screams women empowerment – the power suits. Power dressing was huge during the late 70's to the early 80's, a style that exudes confidence. These days more and more women are making a killing in the corporate world, holding key positions and looking fierce while breaking the glass ceiling. Look smart and sexy in structured pant suits, go with bold colors, buckled belts, and classy accessories. Bring in just the right amount of heat with daring necklines and long loose pants or pair that old blazer with hot skinny jeans. Complete the outfit with the perfect pumps.
Modern Take on the Look:
1980's: Jackets (in all forms and sizes)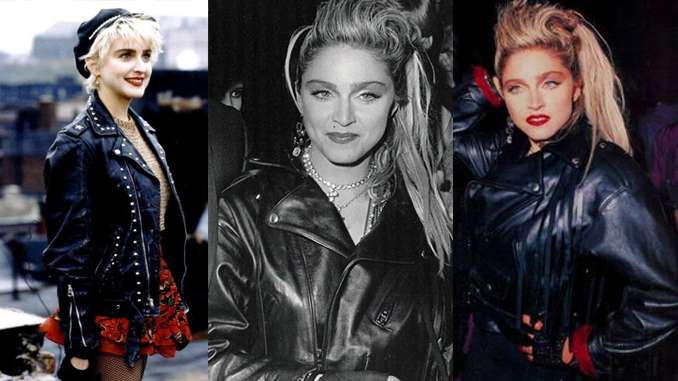 How can you talk about the 80's without mentioning the music of Madonna, Michael Jackson, Cyndi Lauper and Prince? How can you even think of 80's fashion without the many many jackets? The ladies were wearing huge, fluffy fur coats in bold fun, colors (animal print was the bomb!) while the guys wore slick black leather jackets (with or without studs, your choice). High schools started looking like air force landing strips when all the students started wearing tan and grey bomber jackets. And everyone found common ground with the denim jacket. These days, denim jackets are still hot (literally and figuratively). They are so versatile, you can wear them with prints, patterns, pants, skirts, and even denim on denim is so chic. Make a statement with a cute flow dress topped with a cropped black leather jacket, giving you a sophisticated look. Also, do not be afraid of colors. Leather jackets now come in many different colors, but pair it with a neutral top. And, for a more feminine look, a handbag or scarf will tie your look together.
Modern Take on the Look:
1990's: Grunge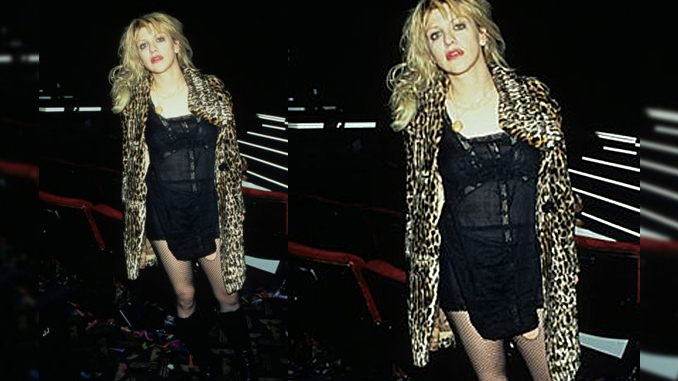 Early 90's was all about grunge (until the high priestess of fashion Anna Wintour killed it). Grunge was the ultimate way of telling the world "I don't care", when in fact the truth is, it took you forever to actually put on your grunge look. Grunge was all about boots, graphic tees and layers of flannel. Critics hated it, which is ironic, because these fueled the movement.90's was the decade of teenage angst and the unglamorous grunge fashion was the perfect way showing it. So how do we bring this look to 2017? Retain the flannel, the layers, and the boots, accessorize (hats, scarves, and handbags), get rid of the messy hair, and go light on the eye makeup.
Modern Take on the Look:
Indeed, every decade is always filled with fashion hits and misses, from the timeless chic to the downright crazy. So, tell us your favorite looks from the past and the fashion trends you never wish to see again and we will definitely feature them next.