Taste Atlas has released the ranking for the best Filipino stews. As expected, Adobo has taken the top spot as the best Pinoy stew, with Kare-Kare, Menudo, Pinakbet, and Kaldereta trailing behind the closest to a national dish we could ever have, as described by Taste Atlas.
For these top-tier Pinoy dishes, we are giving you a list of restaurants that we think best serve them. The famous food website has also shared recommendations on where to grab these all-time favorite Pinoy food.
The Philippines is known for its unique dishes that perfectly encapsulate what panlasang Pinoy exemplifies. That said, among all dishes, nothing is more Filipino than Sinigang and Sisig. And of course, the dish that always takes the homerun, Adobo.
Adobo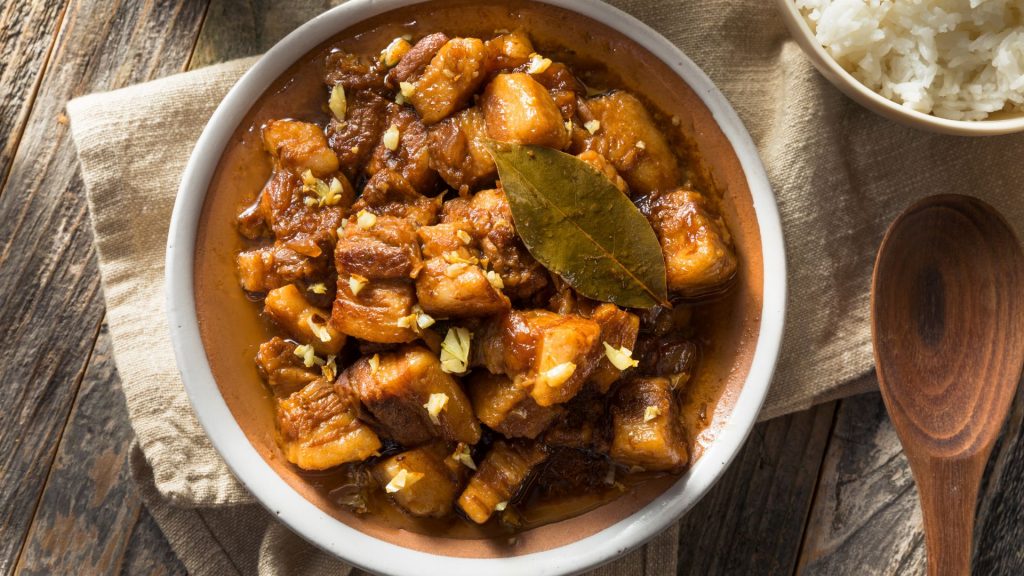 Adobo is so widely known in the country that nearly every province and municipality has its own version of Adobo. From the traditional and original braised in vinegar, Laguna's Adobong Itik sa Gata, Pateros' Adobong Puti, to Adobong Bisaya, Adobo embodies the innovativeness of Filipinos.
Maya's Adobo in Boracay, Casa Reyes, Angrydobo, Abe's Crispy Pork Adobo, and Adobong Bagnet with Taba ng Talangka by Ilustrado are just some of the best Adobo you can try out.
Kaldereta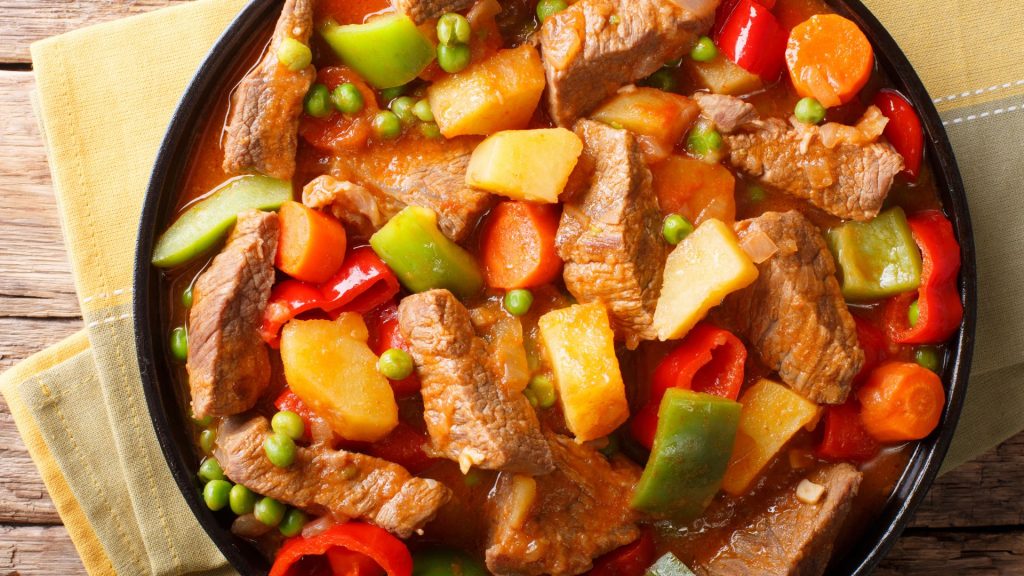 Just a point behind Adobo is another dish that is almost always present on every birthday, binyag, and kasalan—Kaldereta. Usually beef or goat, this staple Filipino meat stew boasts with heritage as rich as its well-seasoned sauce, often mixed with mashed liver.
Taste Atlas logged Sentro 1771 as the best place to go for Kaldereta. Locavore, Fely J's, and Café Juanita were also on the list of restaurants serving delicious Filipino meat stew.
Kare-Kare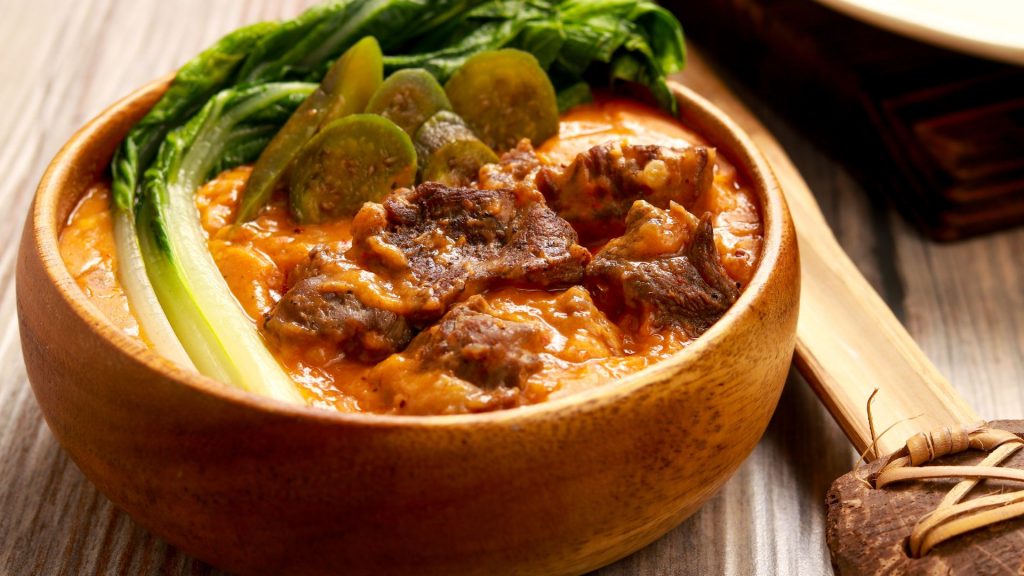 Whether with savory peanut sauce or annatto seeds (atsuete), Kare-Kare would still be one of the stars, if not the main star, on every Filipino table. Served with shrimp paste, it complements the rich and sweet sauce, adding layers of taste to an already delicious dish.
Oini Authentic Kapampangan Cuisine in Quezon City, Alta by Relik, 8065 Bagnet in Makati or Taft, and Romulo Café are just some of the restaurants that truly capture the whole Kare-Kare experience.
Pinakbet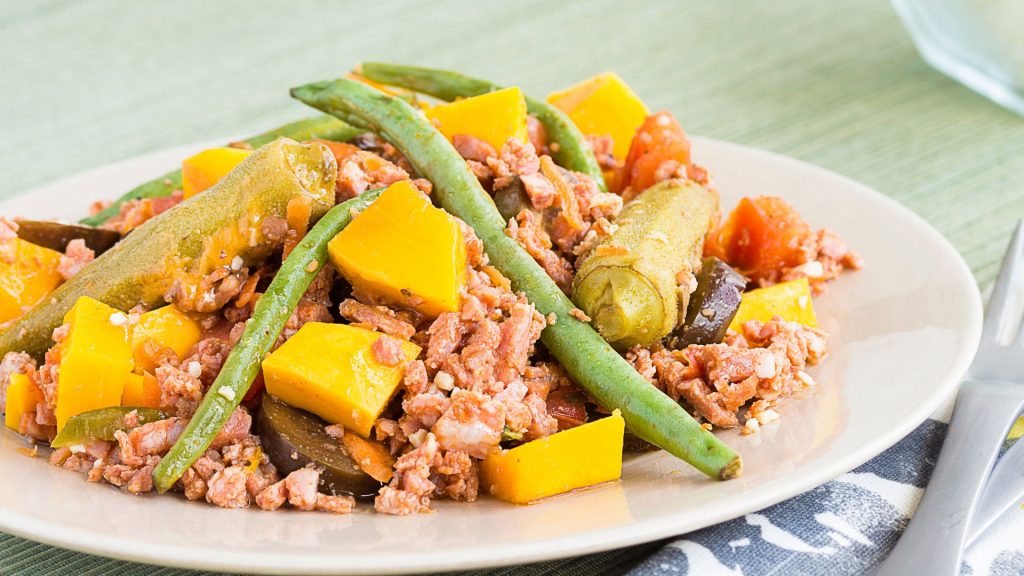 Perhaps one of our go-to dishes, Pinakbet, is as healthy as it is delicious. If you love mixed vegetables, this stew is going to be your favorite. Served with shrimp paste and pork meat, this Ilocos dish will definitely make you want to get that extra rice. Tagaytay's Balay Dako, Kagay-Anon Restaurant in Cagayan de Oro, Café Uno in Vigan, and Casa Reyes serve some of the best Pinakbet we have ever tried.
Menudo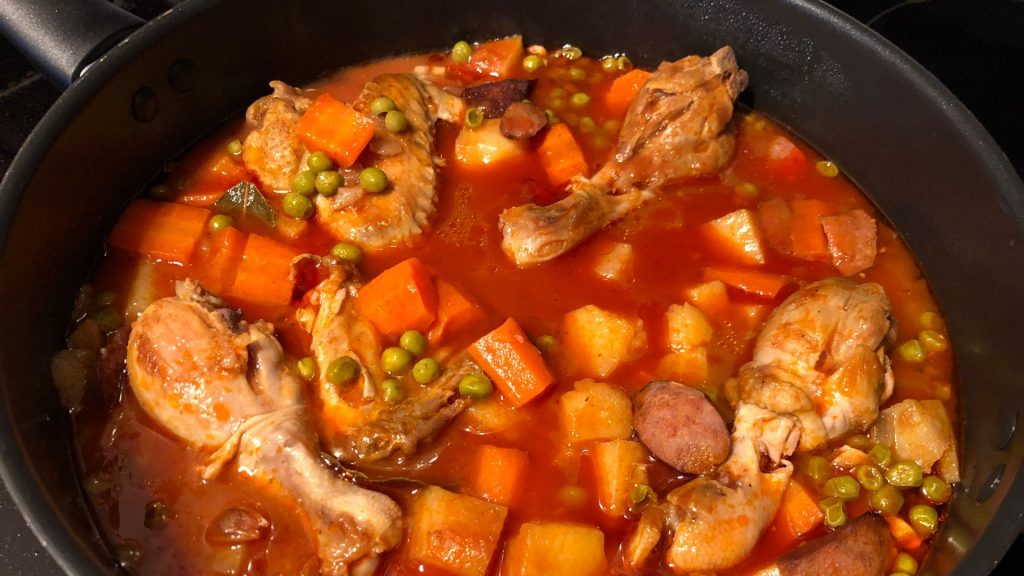 Cebuanos call it Ginagmay or Ginamay, meaning chopped into small pieces; Menudo is another go-to dish of every Filipino family. This should answer the question about the difference between a Menudo, Mechado, and Kaldereta, as the last two mentioned usually have bigger cuts.