Iloilo city is well-known for its delicious Lapaz Batchoy and the world-class Dinagyang Festival, but definitely the "City of Love" has more to offer. True enough, the city has a very rich cultural heritage, colorful festivals, exceptional cuisine, and natural wonders; a fusion that balances the old and the new, which makes it one of the most visited destinations in Western Visayas.
If you're planning where to go for your next holiday trip, Iloilo City should definitely be on your list.
And we've listed down the top hotels you can choose from as you explore this glorious city and indulge yourself in the culture and beauty that Iloilo City has in store for you. Enjoy!
10 AMIGO TERRACE HOTEL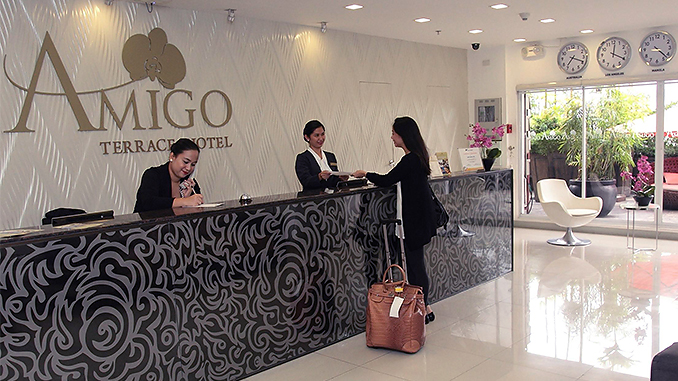 10th on our list is Amigo Terrace Hotel, located at the center of Iloilo City. This hotel promises the comfort of home alongside with the luxury of staying at a hotel.
Amigo Terrace Hotel is truly a place for the whole family, with amenities that cater to everyone, like the Kid's Play Lounge, Amigo Business Lounge, Casino Filipino, and swimming pools. They also provide other services such as massage services, car rental services, airport transfers, and city tours.
Being surrounded by commercial establishments, shops, and banks, Amigo Terrace Hotel is ideal for people who are always on the go.
PHOTO SOURCE: facebook.com/amigoterracehotelandmall, amigoterracehotel.com
9 DAYS HOTEL ILOILO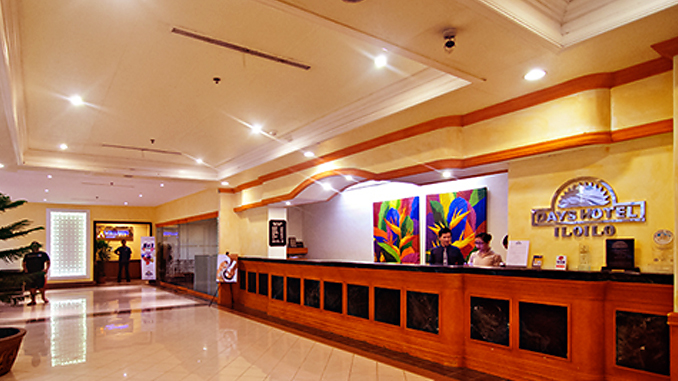 Days Hotel is located strategically at the heart of the City, near the government offices such as the Iloilo Provincial Capitol and Museo Iloilo. Days Hotel Iloilo is an affordable and terrific choice of accommodation for families and friends, providing comfort and convenience at the same time. It is situated in the vicinity of the Atrium Mall, which makes it very accessible to shops like Iloilo Supermart, The Gourmet Club, Tinapayan Bakeshop, and other shops and boutiques.
PHOTO SOURCE: facebook.com/daysiloilo, dayshotel.com.ph
8 HOTEL DEL RIO
Hotel Del Rio does not only boast of its rich history, having been around since 1965, but also is proud to say that it has both the view of the scenic Iloilo River and the modern Iloilo skyline. Its rooms are very cozy and comfortable, and would surely give you the rest that you deserve.
The hotel features a Spanish European elegance that is coupled with a very warm welcome by its friendly and homey ambiance. One should also make sure to try the sumptuous food offered by Café del Prado and Igmaan Restaurant.
PHOTO SOURCE: facebook.com/hoteldelrioiloilo
7  INJAP TOWER HOTEL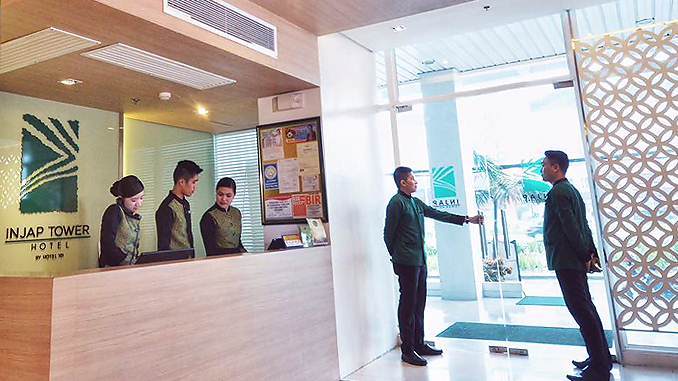 Injap Tower Hotel, a 21-storey hotel, is dubbed as the tallest and the first hi-rise building in Western Visayas. It is part of the Hotel 101 chain of hotels.
This modern luxury hotel guarantees its guests affordability without compromising the comfort and extravagance of staying in a high class accommodation.
One of the things you should check out if you're staying in the Injap Tower are the amenities they have in store for you. This place is complete with a gym, pool, spa, café, and even its own helipad. Yes, you can park your helicopter here!
PHOTO SOURCE: facebook.com/injaptowerhotel, injaptowerhotel.com.ph
6 CIRCLE INN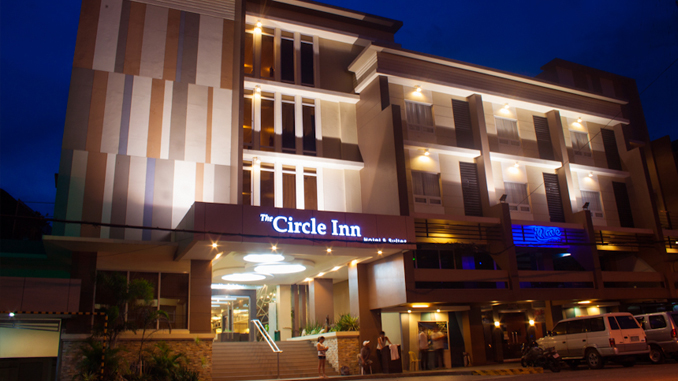 If you're looking for comfort and value for money accommodation, you have to check out Circle Inn, located at the Iloilo City Center. This hotel boasts of its Asian-modern design and tranquil hotel ambiance.
Whether you spent the day roaming around the city, or juggling around several meetings, a relaxing dip at Circle Inn's full size pool will surely take all the stress away. Their pool features water and air jets, waterfalls, and a sunning deck, that would also be perfect for a couple of drinks and barbeques.
PHOTO SOURCE: facebook.com/CircleInnHotelSuitesIloilo, circleinn-iloilo.com
5 DIVERSION 21 HOTEL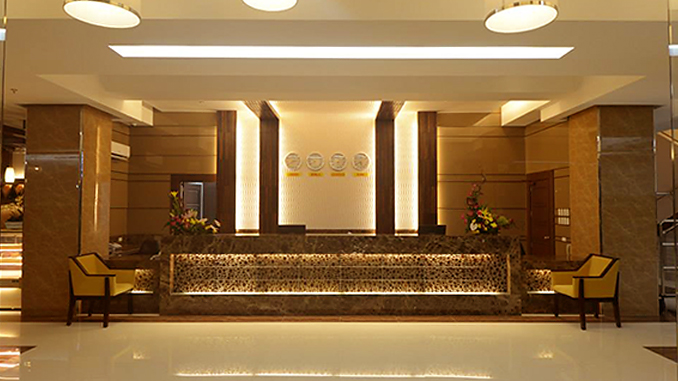 Located at the heart of the city, Diversion 21 Hotel is a beautiful modern hotel that gives a trademark experience to its guests. It is also strategically located at the hub of the city, which makes it accessible for the guests visiting the city.
Diversion 21 has an elegant and light ambiance that offers relaxation and true comfort. Their rooms and amenities are designed to provide the rest and rejuvenation needed by travelers and tourists.
PHOTO SOURCE: facebook.com/Diversion21Hotel, ann2.net/hotels/diversion21
4 HARBOR TOWN HOTEL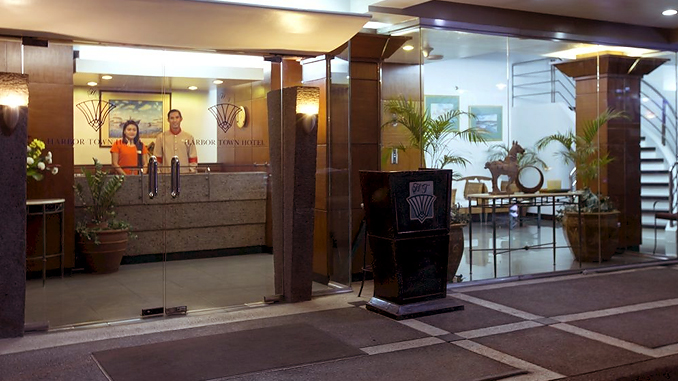 Harbor Town Hotel is dedicated in providing affordable yet impeccable quality of service to its clients. This boutique hotel has consistently remained a top accommodation choice among the city guests and visitors.
It aims to give each guest the comfort and relaxation that they deserve with their top-of-the-line facilities and services, such as an in-house spa, bountiful dining options, as well as tour services around the city. Its distinct location is very accessible to attractions in the city like Plaza Libertad, where the flag of the first Philippine Republic was raised, and Calle Real which showcases the rich heritage and glory of Iloilo City. It is also near the Iloilo Provincial Capitol, Iloilo City Hall, Iloilo River Esplanade, and the Iloilo Museum.
PHOTO SOURCE: facebook.com/harbortownhotel, harbortownhotel.com
3 RICHMONDE HOTEL ILOILO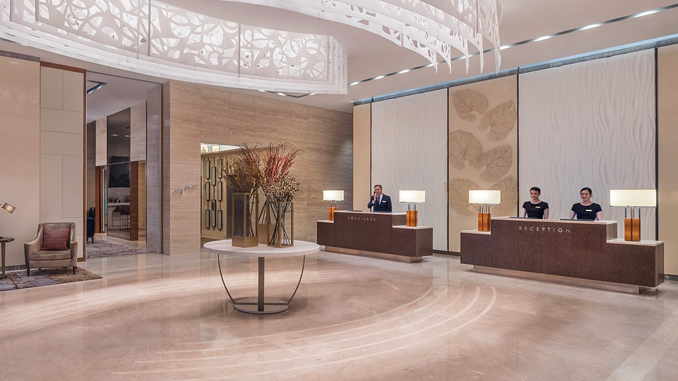 Amidst the budding economic district of the Iloilo Business Park, stands the splendid building of Richmonde Hotel Iloilo.
Aside from the comfort and beauty of their rooms, The Richmonde experience is amplified by its topnotch facilities and amenities. Their fitness center and outdoor swimming pool with a pool deck and bar, both located at the 7th floor, provides its guests an amazing view of the Iloilo City skyline while relaxing and keeping in shape.
PHOTO SOURCE: facebook.com/RichmondeHotelIloilo, richmondehoteliloilo.com.ph
2 SEDA ATRIA
Seda Atria is the first Seda Hotel in the Visayas region. It is located in Ayala Land's Atria Park District, and is just 30 minutes away from the Iloilo International Airport.
Just outside the hotel are stores and restaurants at the Atria where you can shop and dine. The Iloilo Business Park and Iloilo Convention Center are also just 5 minutes away from the hotel.
Seda Atria's amenities are great for banquets and meetings, and is the perfect place if you are in the city for business appointments or conferences. Seda Atria also has a gorgeous Straight Up Roof Deck Bar, gym, and e-lounge.
PHOTO SOURCE: facebook.com/sedaatriahotel, www.sedahotels.com/atria
1 URBAN SANDS ILOILO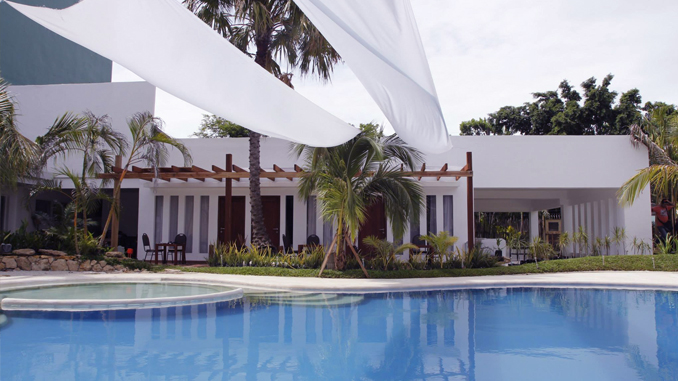 Topping our list is Urban Sands, located at Molo, Iloilo City.
Urban Sands promises you the best of both worlds, the proximity of the city and the ambiance of nature and the coast. It is just one ride away from the restaurants and malls in the city, yet it gives you a very peaceful, calm, and serene vibe that would definitely make you feel that you are like in a dream that has come true.
Their pool might as well be called the core of this place. All the rooms in this hotel are located at the poolside. Aside from having a relaxing swim, you can also have your meals and massages in the pool area.
If you are looking for a paradise in the city, Urban Sands is the place to be.
PHOTO SOURCE: facebook.com/Urban-Sands-Iloilo-540431816017343, urbansandsiloilo.com