Art aficionados and urban voyagers often go to UP Diliman and find their way around countless exhibits, pop-up installations, talks and plays for a feel of culture. There's the trusted Vargas Museum as well as Bulwagan ng Dangal in the Main Library for regular showcases. The Wilfrido Guerrero is host to a number of plays by notable performing arts groups in the campus. But now the Sunken Garden has its turn to be a hotspot for art goers and interested folks. While ordinary days in Diliman will find the trademark depression green sprawling and busy with football players, frisbee enthusiasts, and high school students practicing dance routines under the heat of the sun, the strange structure in the middle has left people on and off the campus curious.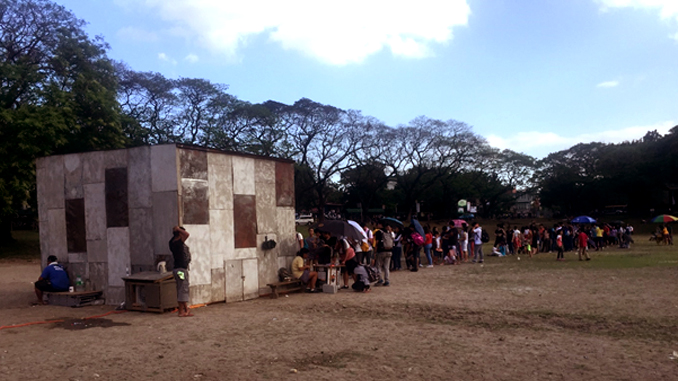 The low-rise, toolshed looking erection has had students, professors and passersby lining up for 30 minutes to 2 hours on the dry, cracking surface of Sunken, which hasn't fully recovered yet from the UP Fair activities last February. Once it's your turn to go inside, the guides let you take off your shoes and give instructions on how to tread carefully inside.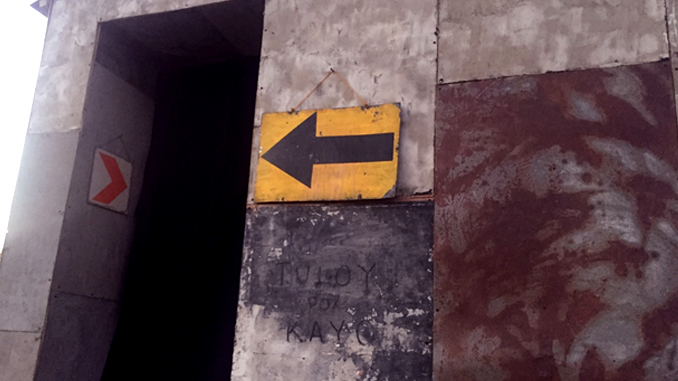 After enduring the long line and sweltering heat, I found the inside relatively cool. It was dark within the first few seconds, but my eyes quickly adjusted only to see a glass floor below me leading to what seemed like another room. Peering downwards I saw a number of odd items piled into shelves: books, parchments, clocks and dining ware all six feet below me.
Once I had reached the edge of the glass room, the "other room" turned out to be an optical illusion. My attention then drifted to the displays on the wall. One side had "anitos" and "anitas" as well as ancient tribal tools protected by glass walls. The other side had a miniature display of a traditional Filipino-Spanish dining room which looked a lot bigger because of the mirrors.
Finally, after a signal from the guide, it was time for me and my tag-along to go back out and see the faces in the queue alight with anticipation and curiosity as to what we saw inside.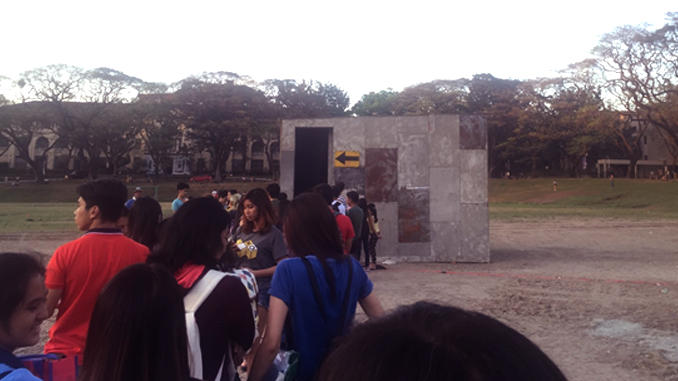 The whole Settlement experience lasted just a few minutes, but it definitely gave me and a whole lot of other people a chance to have an exciting, Alice in Wonderland-esque experience in the midst of the all too familiar campus and home.