UP – CIFAL Philippines provides an avenue to discuss the developments in the country's maritime realm in support of the UN Sustainable Development Goals (SDGs).
14 July 2022 – Last June 2022, Filipino ocean governance expert and National Mapping and Resource Information Authority (NAMRIA) Deputy Administrator Efren Carandang secured a seat at the United Nations Commission on the Limits of the Continental Shelf (CLCS), a commission which advises and implements guidelines to coastal states on matters related to establishing the outer limits of their continental shelf.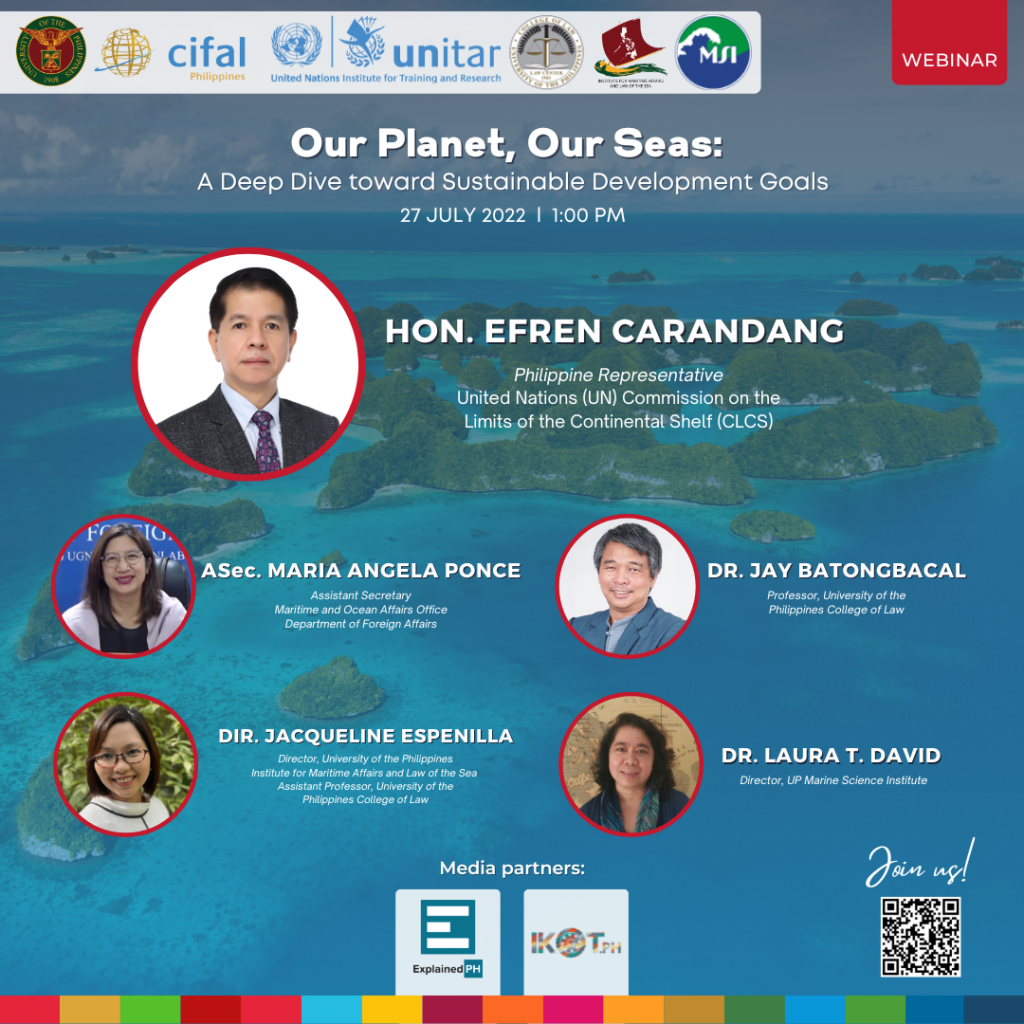 Following this recent development, the University of the Philippines – Centre International de Formation des Autorités et Leaders or the International Center for Authorities and Leaders Philippines (UP-CIFAL Philippines) invites you to Our Planet, Our Seas: A Deep Dive toward Sustainable Development Goals on 27 July 2022 (Wednesday) at 1:00 p.m.
Our Planet, Our Seas is a webinar that brings together six key expert speakers on marine, legal, and maritime affairs, including Hon. Efren Carandang, to discuss key developments in the Philippine maritime realm and the country's initiatives in support of the UN Sustainable Development Goals. The webinar is also a commemoration of the 6th anniversary of the South China Sea Arbitration Award this July 2022.
This event is free and open to the public via Zoom. Interested participants are requested to register prior to the event here: https://tinyurl.com/OurPlanetOurSeasWebinar
For more information, visit CIFAL Philippines page on Facebook.