Calling all future six-star physicians of the University of the Philippines College of Medicine (UPCM) Class of 2028! Get ready to take off on an unforgettable journey with Arcana: The Freshie Orientation Program 2023 (FOP) from August 8 to 18!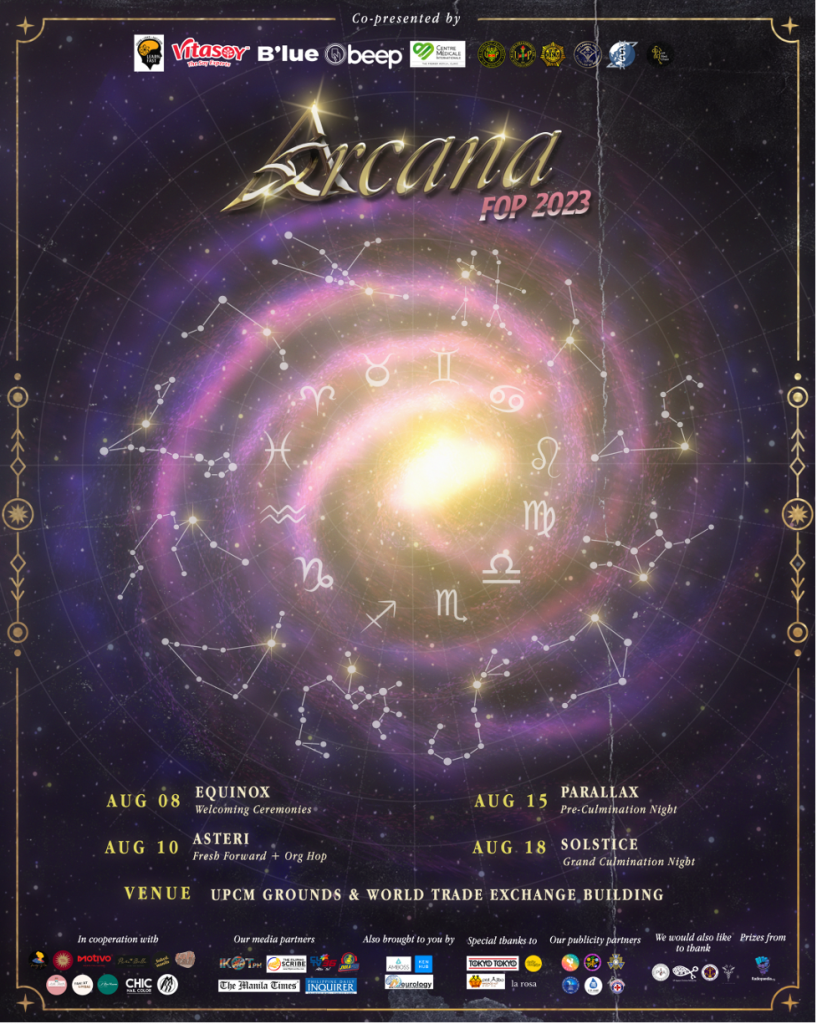 After nearly three years of navigating the cosmos of virtual events, this year's FOP transitions back to a mix of on-ground and online events. To help the incoming freshmen transition from pre-medical life to medical life, FOP will introduce them to UPCM and its culture, as well as help them foster lifelong friendships with fellow incoming UPCM Class of 2028.
The festivities kick off with Equinox: Welcoming Ceremonies, where incoming freshmen get their first taste of UPCM's vibrant culture and community. Next up is Asteri: Fresh Forward and Org Hop, a crash course on the UPCM lifestyle and surviving in the medical field via booths handled by participating college organizations.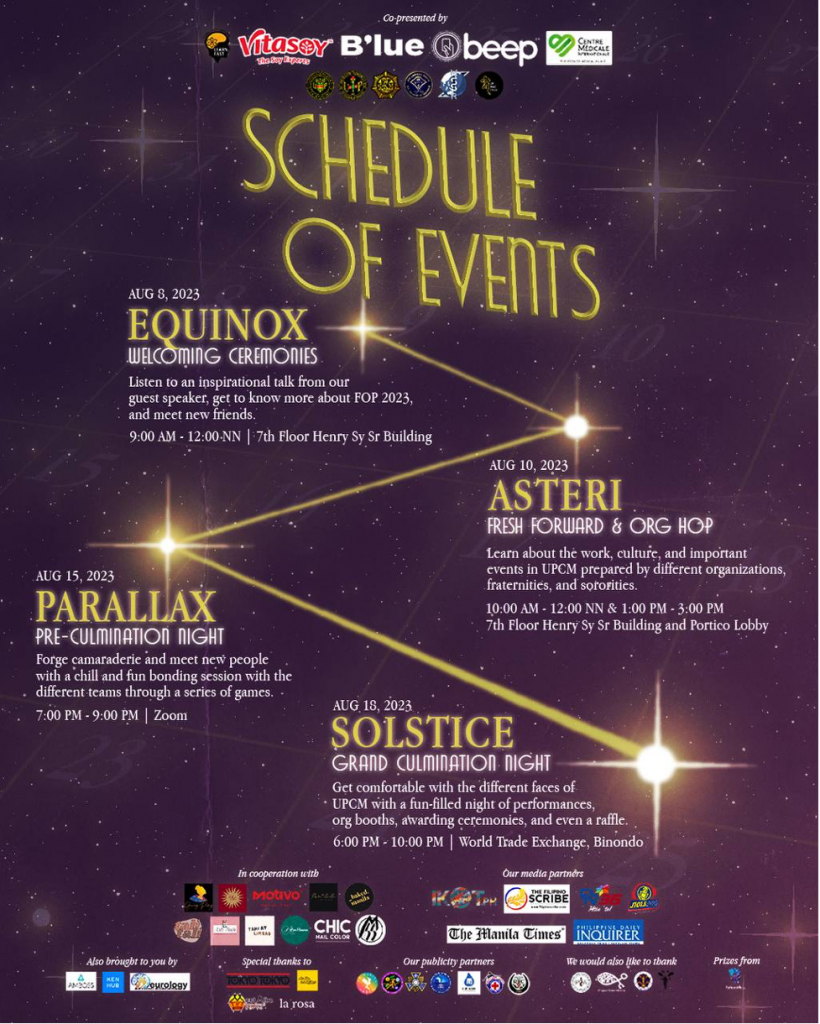 Don't miss out on Parallax: Pre-Culmination Night, which promises a night of camaraderie-building through a series of thrilling games. Finally, Solstice: Grand Culmination Night caps off the galactic series of events with a star-studded evening of food, fun, and friendship, as teams get together for one final blast off before the academic year.
With giveaways including Vitasoy and B'LUE beverages, exclusive access to 2 weeks of AMBOSS premium, and a bespoke Freshie Primer, as well as course passes, tote bags, gift bundles, gift certificates, and much more as prizes, the FOP aims to ensure that the medical professionals of tomorrow receive a hearty welcome into medicine.
In addition, concessionaires will be stationed at the UPCM Henry Sy Sr. Medical Sciences Building Portico Lobby to sell food and drinks, FOP merchandise, and customized BEEP cards to the UPCM & Philippine General Hospital (PGH) community.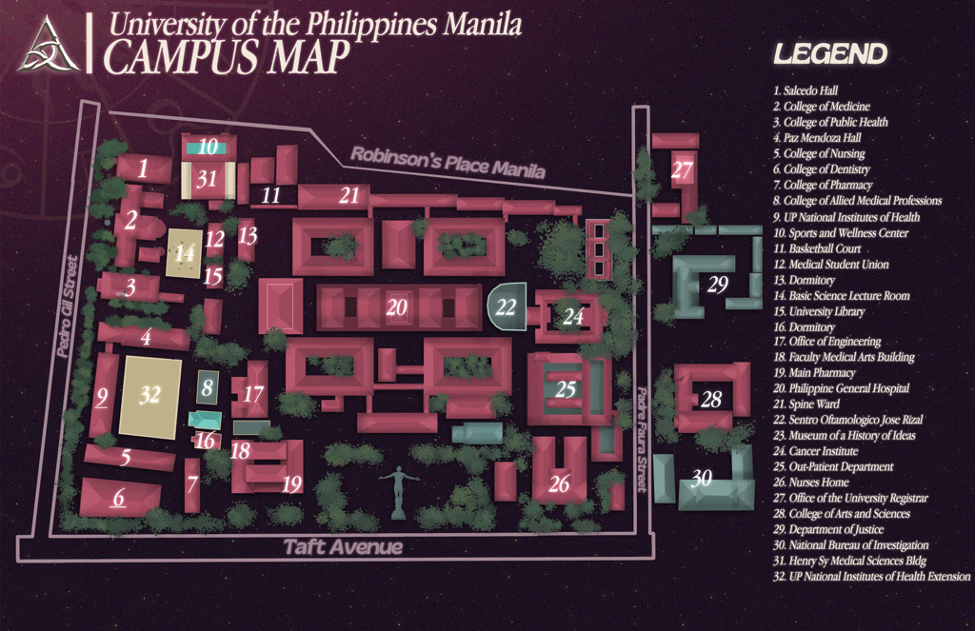 The Arcana: FOP 2023 team is sponsored by over 20 corporate and small and midsize enterprises, including Universal Robina Corporation and Beep, 17 UPCM student organizations, six media partners, seven publicity partners, and various donors from the UPCM-PGH community.
Be sure to stop by; the first step in this momentous journey will be arriving soon!