Salamat sa mga kapatid naming Pilipino na nagbigay ng kanilang oras at dugo!
January 14 was a day of family, love, and giving life as students, athletes, and staff of the University of the Philippines Diliman alongside joggers and passers-by took time out of their busy schedules to donate blood at the Kapatid Blood Donation Drive. With the help of our donors and volunteers, we were able to reach our goal and collect over 60 bags of blood!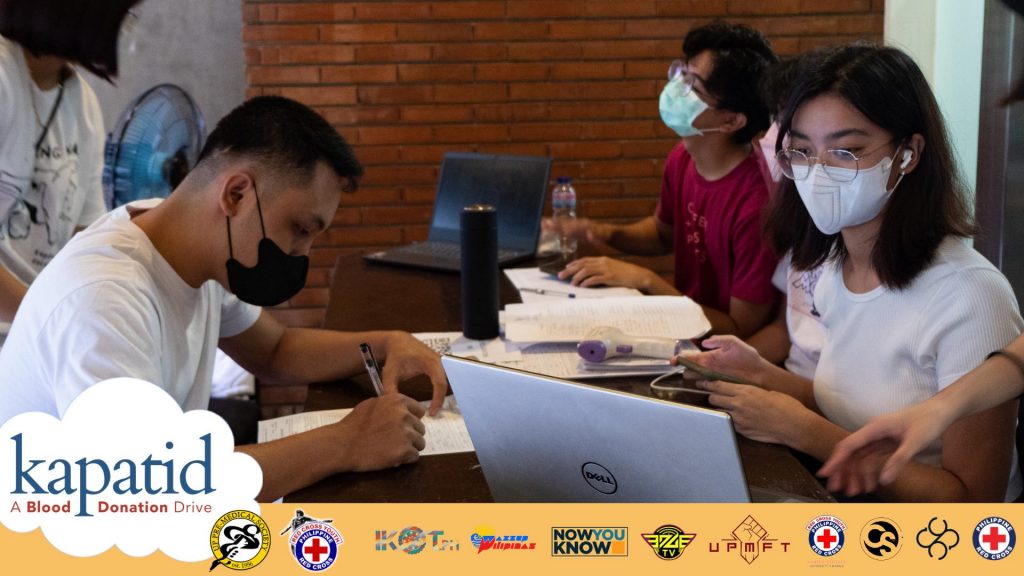 Starting at 8:00 AM, Kapatid opened its doors and welcomed interested individuals to come and donate their blood. Donors went through registration and a preliminary check to get their information and ensure they fall under the basic qualifications to donate blood. They then proceed to talk to our partner medical professionals from Philippine Red Cross to ensure that donating blood won't harm them or the recipient. Interested donors were able to determine their blood type and check if they had any blood-related recipients. Donors with other conditions like diabetes and hypertension were able to donate as long as their vitals are healthy. Finally, qualified donors underwent the short bloodletting process and took 20 minutes of rest and recovery afterward. Those who were able to successfully donate 450mL of their blood went home with a bag of goodies, snacks, water, and the knowledge that they were able to help someone in need.
We would like to extend our heartfelt gratitude and appreciation for our blood donors and volunteers who made the Kapatid Blood Donation Drive successful! You can find photos of the event here. We hope to see you again in our future projects and events.
Stay tuned mga kapatid!
UP Pre-Medical Society Facebook: https://www.facebook.com/uppremedsoc
UP Red Cross Youth Facebook: https://www.facebook.com/UPRCY