UP Statistical Society is the premier academic organization in the UP School of Statistics whose main goal is to embody the virtues of service and excellence. Join us as we celebrate our 42nd anniversary this month of October!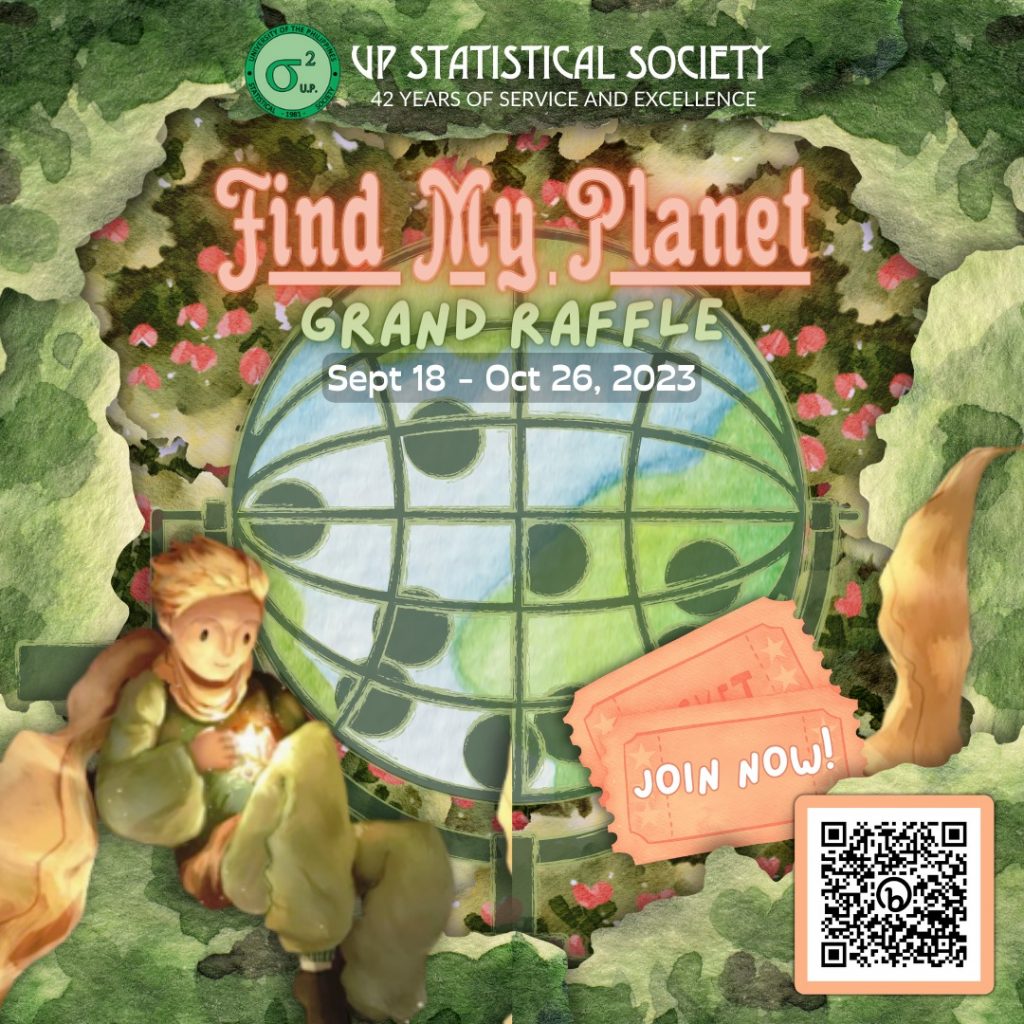 If you want to educate yourself, join us for Envision, a face-to-face seminar on October 21. It is designed to inform the public of the importance of Statistics in policy decision-making. Feeling hungry? Worry no more because The Little Feast, an annual Grand Pakain will be held on October 24. Now for some nostalgia, STATgazing, an on-site exhibit on October 24-27 will reflect on the achievements of the organization throughout the past year. Finally, Aurora will be the culminating event on October 28 to reminisce over the memories made over the duration of the anniversary celebration. Feeling lucky? Join Find My Planet now! Get a chance to win an overnight stay in Hotel Elizabeth Baguio, 4 tickets to MOA ice skating, and many more! The best part is that 30% of the proceeds will go to our beneficiary: ChildHope Philippines.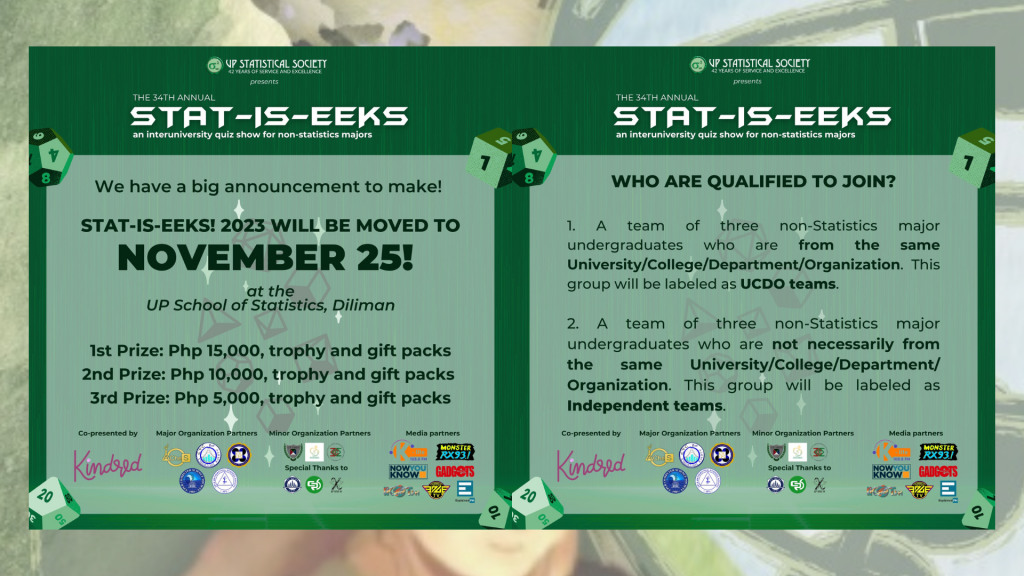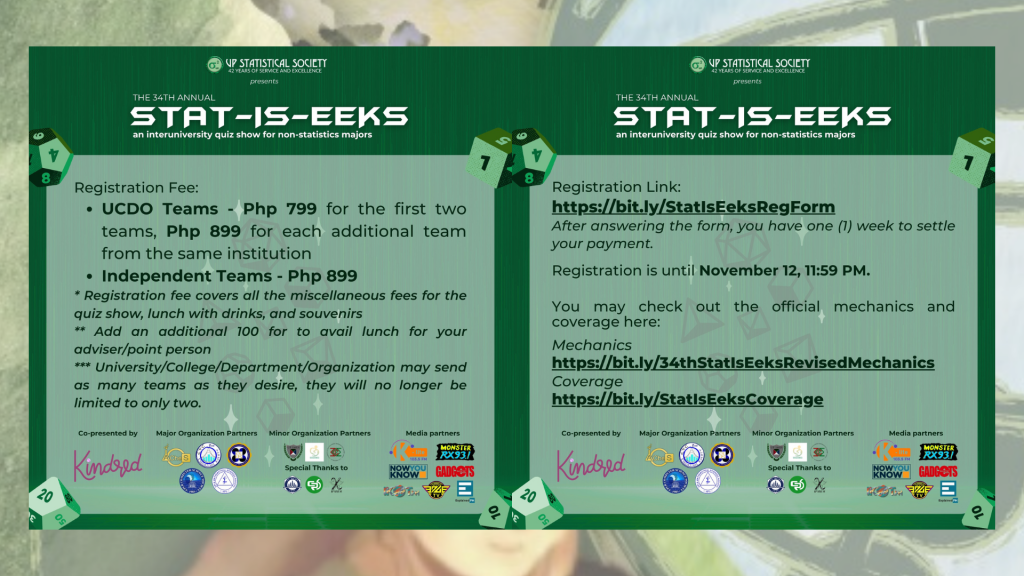 Last but definitely the most exciting, the 34th edition of Stat-is-eeks is making a comeback! Got a group of 3 friends who are non-statistics majors? Get a chance to win up to Php 15,000, Php 10,000, or Php 5,000 by joining Stat-Is-Eeks, an inter-university quiz show for non-Statistics majors on November 25. Join us as we spread awareness and interest in the field of Statistics for the 42nd year.