Senator Cynthia Villar has pushed for continuing government commitment and a more extensive public participation in the conservation of natural wetlands in the country, as she led other environmental champions in the observance of the 2018 World Wetlands Day held recently at the Las Piñas Parañaque Critical Habitat and Ecotourism Area (LPPCHEA), also known as Las Piñas-Paranaque Wetland Park.
"We are all environment warriors with a common end-goal: to protect and conserve our environmental jewels. In the worldwide vision where green technology and urban development become twin partners, the Philippines and its leaders should and must learn to adapt to international efforts so we can grow alongside the world and not be left behind," Villar, who is the chairperson of the Senate Committee on Environment and Natural Resources, said during the short program which preceded a clean-up activity that kicked off the local observance of the international celebration.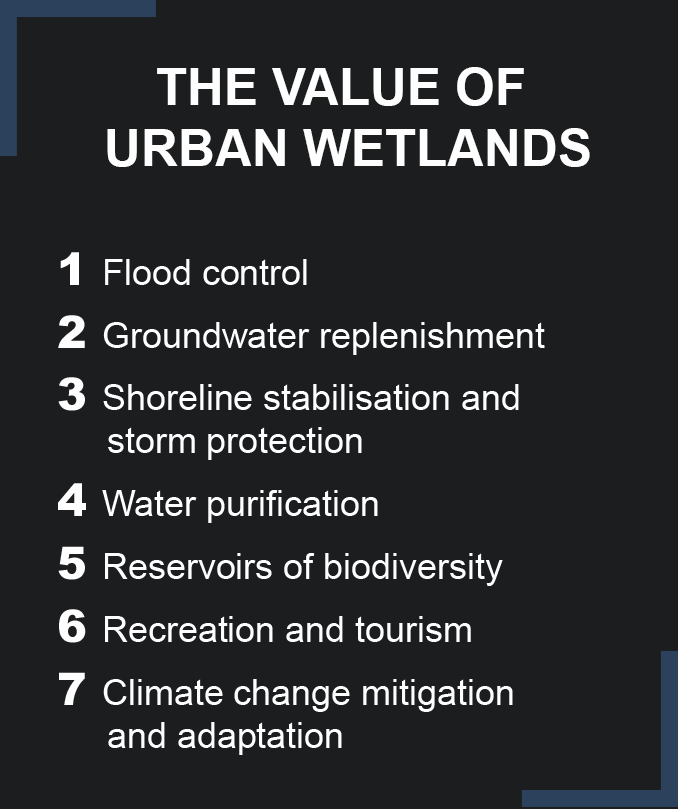 "Natural wetlands are crucial components in urban development. We should all do our share in ensuring their conservation and protection so we can continue to give the future generation of Filipinos a clean and green Philippines," the veteran legislator added.
The seasoned lawmaker was joined by 500 other environmental leaders from the Villar SIPAG, LPPCHEA Management, DENR-NCR, Cavitex-Care (Cavitex Advocates for the Restoration of the Environment), Alliance for Stewardship and Authentic Progress (ASAP), Biodiversity Management Bureau, Forest Management Bureau, Manila Bay Coordinating Office, Department of Public Works and Highways, National Solid Waste Management Commission, Pasig River Rehabilitation Commission, Bureau of Fire Protection (BFP) – Las Pinas City, Metropolitan Manila Development Authority, Philippine Coast Guard (PCG), Philippine Coast Guard Auxilliary (PCGA) NCR – Luzon, Philippine Navy and Philippine Red Cross – Las Piñas Subchapter, PNP Maritime Group.
There were also participants from the Manila Bay SUNSET Partnership Program Incorporated, Maynilad, Society for the Conservation of Philippine Wetlands, Center for Environmental Concerns, Alliance for Stewardship and Authentic Progress (ASAP), Ecowaste Coalition, Earth Island Institute, Greenpeace Southeast Asia,Mother Earth Foundation, Oceana Philippines, Save our Shores, Save Philippine Seas, Wetlands International, Divine Light Academy, and DEPED Schools Division of Las Pinas and Paranaque.
The LPPCHEA clean-up was followed by a nature appreciation walk, which showcased the treasures of the habitat – a175-hectare mangrove forest and marine habitat in the cities of Las Piñas and Parañaque that serves as a sanctuary for 84 bird species, including migratory birds. It is also the breeding site of the vulnerable Philippine Duck.
LPPCHEA is the 6th Ramsar site in the Philippines under the Ramsar Convention list of Wetlands of International Importance because of its vital role as a coastal urban wetland and bird sanctuary within Metro Manila.
Villar has been spearheading the country's annual observance of the World Wetlands Day, which marks the day when the Convention on Wetlands was adopted in February 2, 1971 in the Iranian city of Ramsar on the shores of the Caspian Sea.
This year's theme, 'Wetlands for a sustainable urban future', aims to emphasize the importance of preserving wetlands in the midst of rapid urbanization, and to raise awareness of the vital role that they provide in making urban areas safe, resilient and sustainable.
The lady senator cited that urban wetlands play significant functions in flood control, groundwater replenishment, shoreline stabilisation and storm protection, water purification, reservoirs of biodiversity, recreation and tourism and climate change mitigation and adaptation.
Urban wetlands, she said, should be integrated into a city's sustainable future planning and development.
"Cities should come up with policies and action plans that would help conserve and promote urban wetlands. They should not view them as wasteland, " Villar stressed.