We were taught in grade school where to spot our country on the map or on a globe. Latitude of 12.8797° N, and Longitude of 121.7740° E. We were introduced to the geographical location of the Philippines, which is in Southeast Asia, at the eastern rim of the Asiatic Mediterranean — slightly above the equator. They may or may have also explained why we get so many typhoons annually, but in case you missed that out, consider this as your refresher. In 2022, the Philippines, with all its beauty and glory — became the second-most exposed country to typhoons, following Japan.
Another quick refresher, we only use the term "typhoon" in the country simply because it's our regional name for tropical cyclones. Hurricanes and typhoons are the same. They are both tropical cyclones coming from specific regions from where a storm is formed. Hurricanes are formed over the Atlantic Ocean and Northeast Pacific Ocean. Cyclones are formed in the South Pacific and Indian Ocean, and typhoons are formed over the Northwestern Pacific Ocean, which is the most active tropical cyclone basin in the world.
IT'S JUST GEOGRAPHY.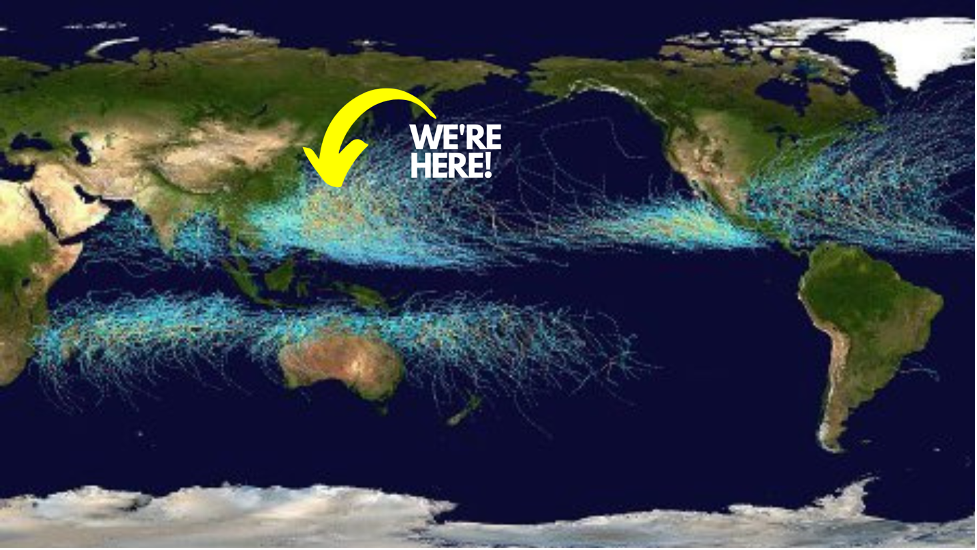 Unfortunately, this is also where the Philippines is at a disadvantage. Our geographical location is practically at the receiving end of tropical cyclones, thanks to Coriolis Effect. Since the Philippines is relatively away from the equator, where Coriolis force is zero, the Philippines, being one of the closest, if not the closest, from where Coriolis force starts taking effect gets most of the brunt when it gives a spin to powerful winds that would later develop into a storm.
The Philippines also has many oceans and seas, which, as we were taught, heavily influence the weather in the country. And since we are surrounded by warm ocean waters, when typhoons grow and move, we are oftentimes one of the first to be struck by them. Annually, 20 tropical cyclones enter our area of responsibility. In 1993, we recorded a total of 32 typhoons in a single year, and in 2013, we were at the receiving end of the deadliest storm in modern meteorological records when Typhoon Yolanda, which held the international name Haiyan, struck the Visayas region.
SO WHERE DO WE GO FROM HERE?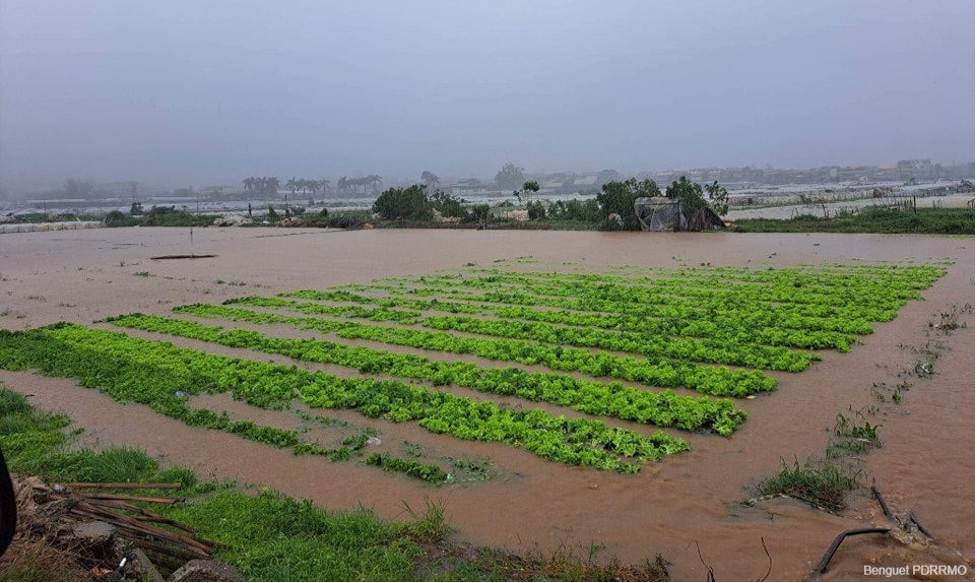 Photo of Strawberry Farm in La Trinidad, Benguet during Typhoon Egay.
Physically speaking, nowhere. Unless we can magically row the entire archipelago closer to the equator where Coriolis Effect is nonexistent, we have to accept the reality that typhoons are part of our way of living. Perhaps, this is also where the Filipino resiliency culture sprouted. We literally have to weather approximately 20 typhoons every year. It's like saying that we have to face the threats of destruction 20 times, stay alive 20 times, and rebuild 20 times, annually.
The Philippines is an agricultural country — making our farmers the heavily affected sector when typhoons hit. Recently, when Egay menaced various regions in the country, one of the heavily stricken are the farmers, particularly from the Cordilleras, Calabarzon, Mimaropa, and Caraga. It left a whopping P1.5 billion in agricultural damage — which also means, the name Egay will now be decommissioned by PAGASA since one of the two requirements of decommissioning a typhoon name is if it caused at least a billion worth of damage, or at least 300 casualties.
IF YOU'RE NOT PART OF THE SOLUTION, YOU'RE PART OF THE PRECIPITATE.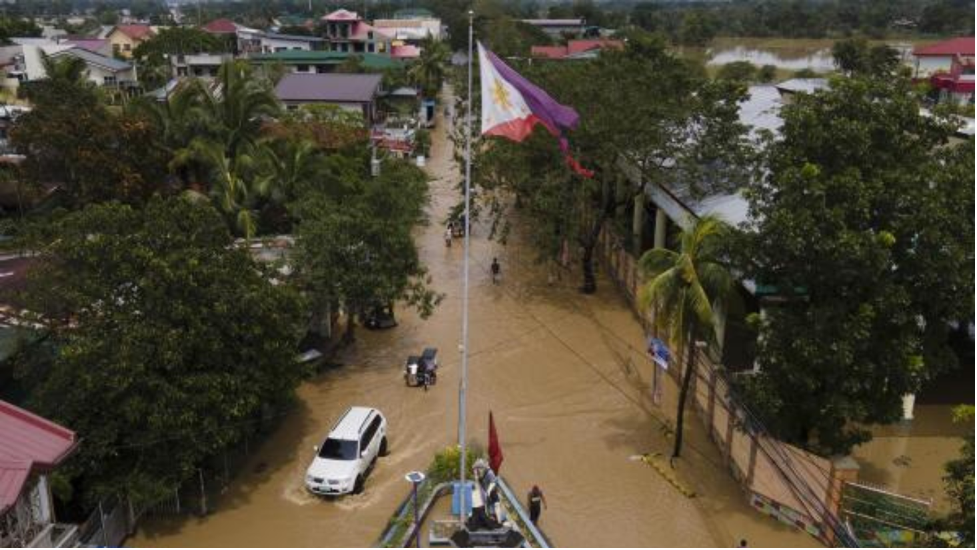 When we look at things scientifically, the data available should be enough basis for both the government and the citizens to prepare. With climate change making things worse, it's impossible to prevent getting hit by typhoons. We know that, on average, we will be hit by 20 typhoons each year. The best we could do is lessen its impact which can only be done through preparation and efficient disaster risk management.
The government can only do so much in managing risks. We need to help them out by taking measures within our households to contribute to the solution. For example, regularly clearing debris from drains and ditches can go a long way to prevent flooding in your area. As we have already witnessed, oftentimes, flooding makes rescue and evacuation extremely challenging. If those experiences have not yet taught us a thing or two, maybe it's high time we consider shifting our roles and priorities by becoming part of the solution. Knowing your community's response plan is always a great start to knowing what you can do.