The coming together of the entire department in a single event, held at the beginning of the academic year is a tradition that the PUP Department of Economics has enriched over the years. General Assembly has become an event that's been annually anticipated due mainly to the opportunity given not only to the officials of the department and its faculty but also to the students themselves to introduce their course and set the tone for the 4-year journey their lower classmen have to embark on – last November 17, 2022, PUP ECONRES, together with its generous partners made certain, to continue the tradition and made it so by adding a touch of more celebration by holding ice breaker activities and honoring the journey of the department's alum and newly graduates.
Part of the event was the unfolding of expeditions of various individuals that recently closed their chapters of being a scholar, and currently traversing life beyond the Sintang Paaralan. Certified Iskonomistas, Mr. Carlos Benedict Neri, Mr. Johaness Rivera, and Mr. Ronn Jell Mercado, three of the invited speakers, emphasize in their respective talks the lessons they have incurred during their 4-year stay at the University.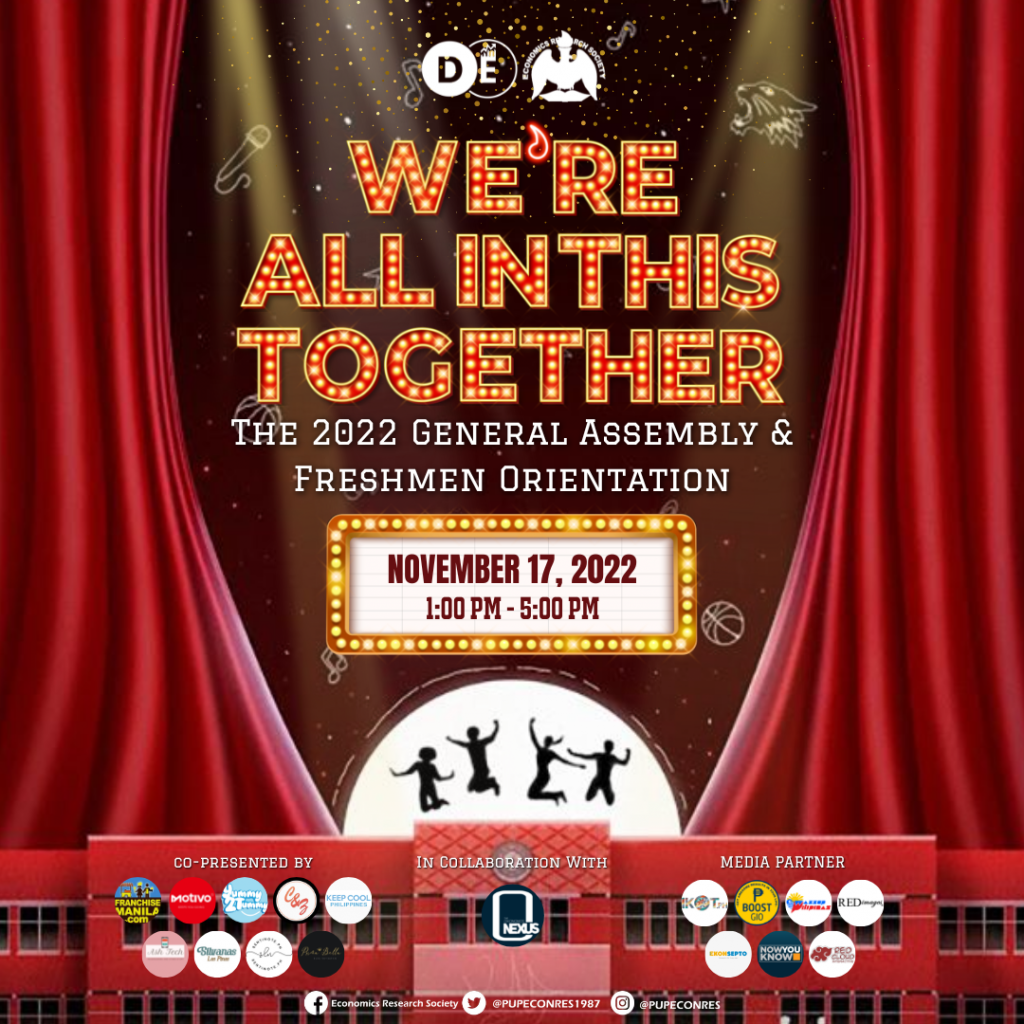 Mr. Neri highlighted the benefaction that comes with stepping out of comfort zones and exploring opportunities beyond the four corners of the classrooms by taking on the challenge of being a leader. Sharing his tips, Mr. Rivera, on the flip side, emphasized in his talk the importance of prioritization and having a clear vision of one's goals, which made his journey as once working-student more manageable. Lastly, Mr. Mercado laid out the different opportunities an economics student may undertake after schooling, shading light on the reality that Economics has an immense line of opportunities.
Beyond the inspiration and motivation, the recently concluded 2022 General Assembly and Freshmen Orientation had an all-encompassing intent of creating memories – memories that may not be perfect, but because of togetherness, they will carry throughout their journey being an Iskonomistas.