Imagine a young nurse, cool and tip-top in a white scrub suit, surveying her anxious household before waving goodbye — generously, unflinchingly.

Imagine that from an island barangay southeast of Manila, she heads into the mainland hospital wary of the unseen that this pandemic has brought every doorstep worldwide.

Imagine that outside her house she is met by the barangay chairman's wife, who stops her from coming back. The words "stay in the hospital instead, be a role model" send a fluttering in the gut. Like the grim prognosis you wish you never heard from a doctor's clinic.

Imagine that she drags herself to the port area anyway because she is not just a faithful servant. She too is a cooperative neighbor.

Imagine that she is refused a boat ride by drivers. She is declined not once but many times over until one reluctant soul drives a hard bargain. "Last na ito, ha?"

Imagine that at work she is only called a reliever despite all six months spent substituting or supplementing staff. Nurses are not paid the minimum let alone hazard pay. And the time allotted for charting or endorsing shifts is not compensated. Those who complain are told to tip their "caps" off to a suitable institution.

Now imagine that hospital personnel battling the spread of diseases have also been fighting dire shortages. Some of them have used or reused patch up or homemade protective wear without antiviral design.

This is more or less what happened to Jenny (not her real name) who has been staying in the hospital for more than three weeks, bouncing between departments when on duty to a cramped stock room where she sleeps — away from home.

She misses her family badly. "Gusto ko na umuwi, pero kinakabahan po ako." Isolated, she is worried sick that she'll be refused a ride, blocked along the way, or ejected if she ever gets to her place.

For health workers, performing an oath of medical duties across the country means being in an uncomfortable but necessary position. Yet many are worse off. They find themselves suspected as potential carriers of the pathogen in their own towns.

An encouraging thought is knowing that many people "go out" of their way to make a difference even when the times have made their own lives difficult.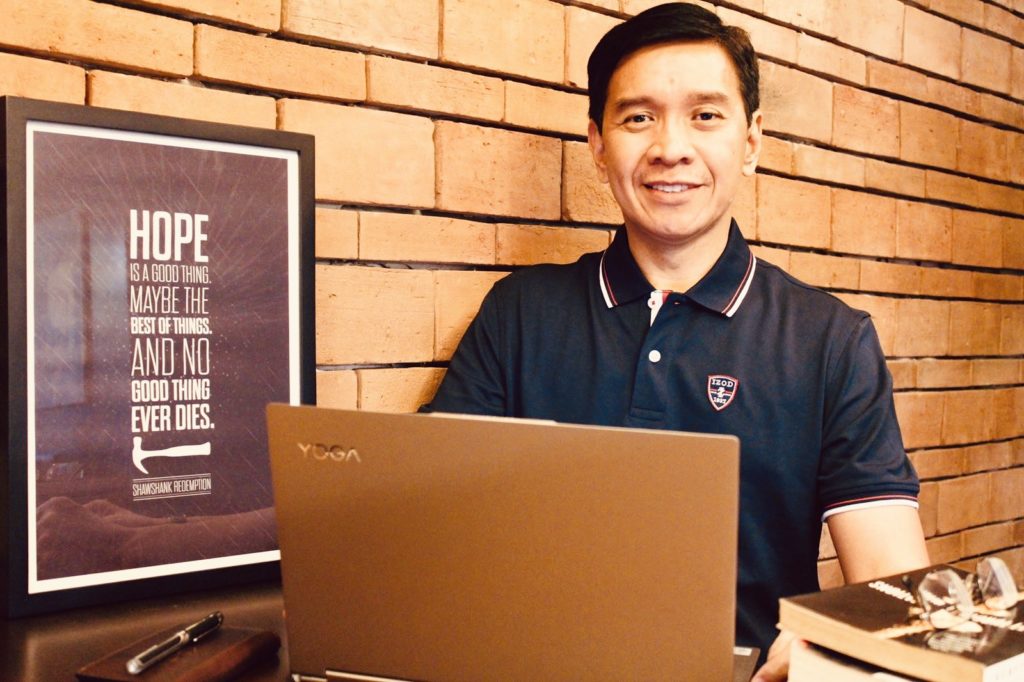 That's exactly what Volunteer Lawyers Against Discrimination or VLAD has been doing since offices and most courts are closed. VLAD has created a venue for persons requesting assistance called PRAs to stay connected and assured in stressful situations. Not surprisingly, its membership grew in a matter of days from a handful of blockmates to about a hundred lawyers from different schools nationwide.

When I received VLAD's invite, a neighbor had just dropped by our house and volunteered to secure a quarantine pass for each of the homeowners to shorten the line outside. After only about an hour, he handed us our card. But before I could thank him, he had left just as fast.

So when I texted Jenny I was somehow paying this graciousness forward.
"Salamat po sa tulong, attorney. Hindi ko akalaing may sasagot sa message ko sa VLAD. Masaya ako na may ba-back up pala sa akin."
"Salamat po sa tulong, attorney. Hindi ko akalaing may sasagot sa message ko sa VLAD. Masaya ako na may ba-back up pala sa akin," she says. I advised her to secure a certificate from the hospital stating that she is a nurse without symptoms of any sort and that no COVID-19 patient has been admitted to her workplace. I also drafted a letter for her addressed to barangay officials and the police asking them to ensure that her freedom of movement and right to stay home are respected to avoid a formal complaint against them.
"Words can bring a world of happiness and hope."

Her appreciation along with those that I have had the privilege of receiving over this month would make you believe all the clichés about how words can bring a world of happiness and hope and, as the Proverbs say, "healing to the bones" — one PRA at a time.

A reassuring call buoyed a returning cruise ship worker, who was unaware of quarantine rules, after a long haul from Spain back to Bicol. A legitimate appeal helped convince suspicious barangay officials to let a transient firefighter remain in his house in Tacloban City. And a cautionary message warned a student in Makati City against Facebook use that threads on privacy rights.

Little did I know that in the long days of social distancing we can be thankful for how a word of advice kept most of us entwined to get something right when everything else seemed wrong.

I'd like to imagine how Jenny returned home, after her unexpected "confinement," tired but grateful. And like in reality TV, your household, your barangay especially, got to watch a family welcome their daughter back — generously, unflinchingly.
Note: The author, together with more than a hundred volunteer lawyers, provides free legal assistance and can be contacted through the Facebook Page of the Volunteer Lawyers Against Discrimination or any of its mobile numbers: 09992298705 for Smart subscribers; 09177052333 for Globe subscribers.