The first thing that comes to mind when you hear the word 'investment' determines the actions you take towards it. Generally speaking, when you invest in something, you expect a profit or a material result. When it comes to car batteries, the operative word is quality. The quality of your battery spells the difference between an asset and a liability. Cheaper options may get you through the day, but they may not serve you long enough, which makes you likely to spend more. Investing in a quality battery does not only ensure that your vehicle will function efficiently, but it will also serve you long enough to save up for when it starts to wear down.
We all know that a car battery will eventually need replacing. It gradually deteriorates until it can no longer provide enough power to start an engine. If we follow the logic above, your choice of car battery becomes an investment when you can rely on it to make your engine work for a longer duration. If you need to replace it more often, it becomes a liability and could add to your unplanned expenses.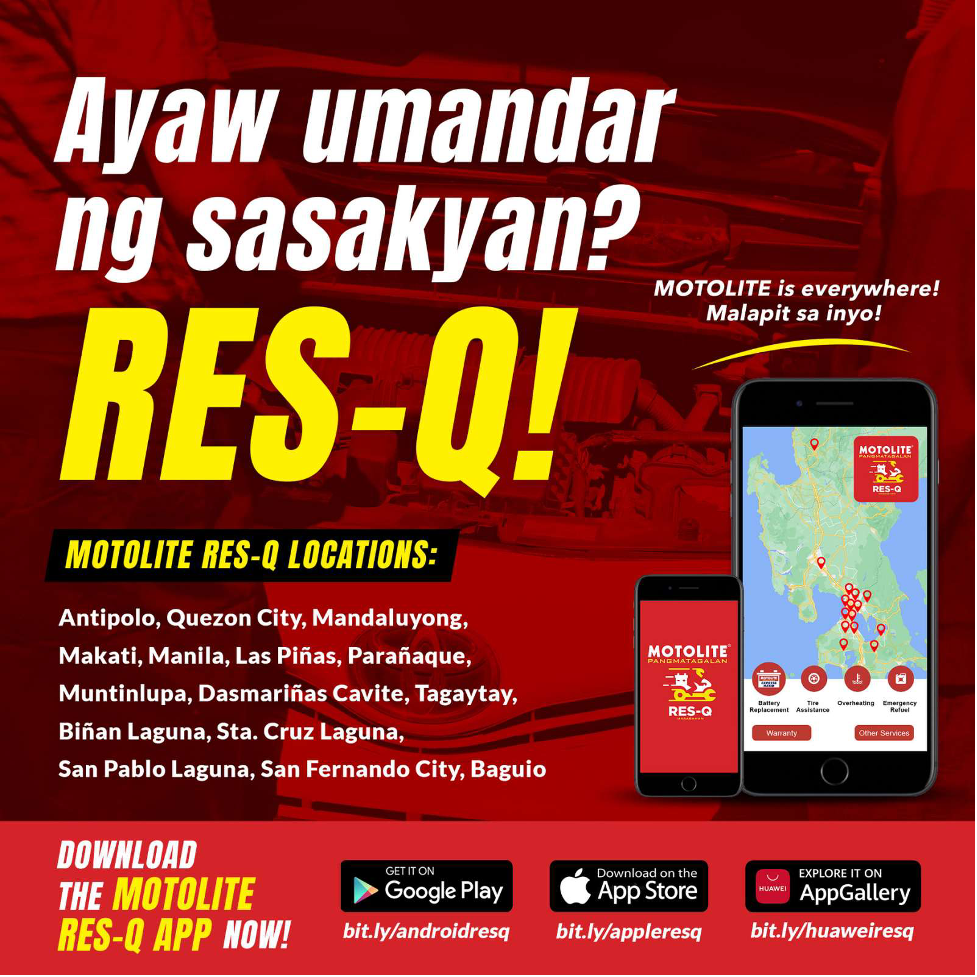 Many car battery manufacturers promise that their products are reliable in making your vehicle work for a longer duration. Still, when it comes to acing the test of time, Motolite is the only brand of choice; with its proven track record, efficient RES-Q 24/7 Roadside Assistance Service, and products that are engineered explicitly for relatively high temperature and humidity, the tagline "Pangmatagalan" is not only lip service or wishful thinking, their track record speaks for their claim.
GETTING A QUALITY BATTERY HELPS YOU CUT COSTS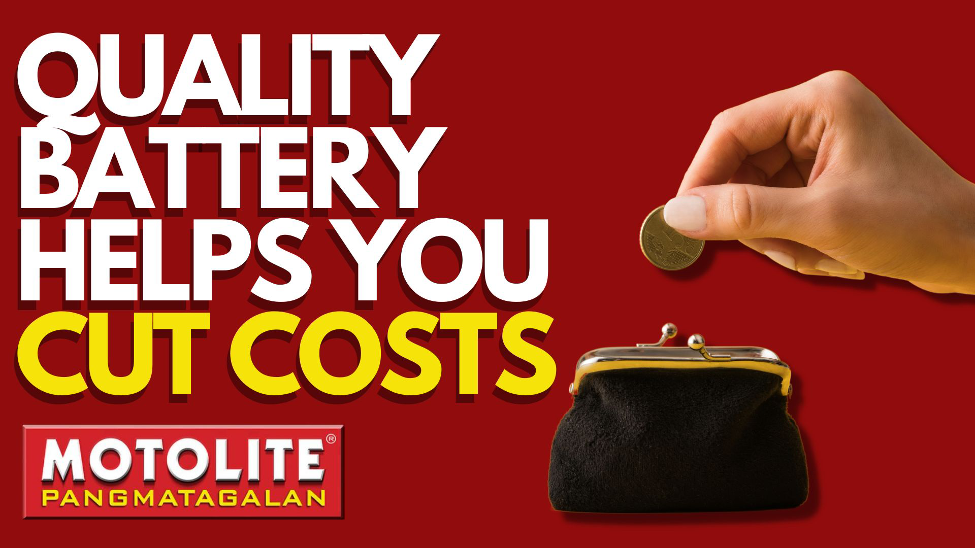 Of course, your vehicle is your initial investment. It is so because it takes you from point A to point B comfortably and conveniently without having to go through the hassle of the daily commute. It doesn't only offer convenience; now more than ever, it also provides protection from the threats of the COVID-19 pandemic. Comfort, convenience, and protection from health hazards are your material results. But to enjoy those things, you'll need to cover other expenses, like parking fees, maintenance, and fuel. Since these are items you can't ignore, having a quality car battery will save you from unforeseen expenses that could hurt your pocket, especially now that we are experiencing uptrends in fuel prices.
A healthy habit of investing in a quality battery helps you cut costs. Most importantly, you are ensuring the safety of your car, yourself, and your family. When it comes to these things, you wouldn't want to settle for anything less than superior, and Motolite batteries have always been the brand of choice when it comes to superior performance. From their battery systems to the quality service they provide, you get precisely what your money's worth and a little bit more.
Aside from the fact that quality batteries have better and longer battery life, choosing a quality battery is cost-efficient because it can prevent frequent failures and unnecessary expenses. That said, the better the battery, the longer it will serve you, saving you money in the long run. Wondering what the most recommended brand of battery is? Clue: A truly-Filipino brand made by Filipinos for the Philippines.
MOTOLITE AND ITS TECHNOLOGICAL ADVANCEMENTS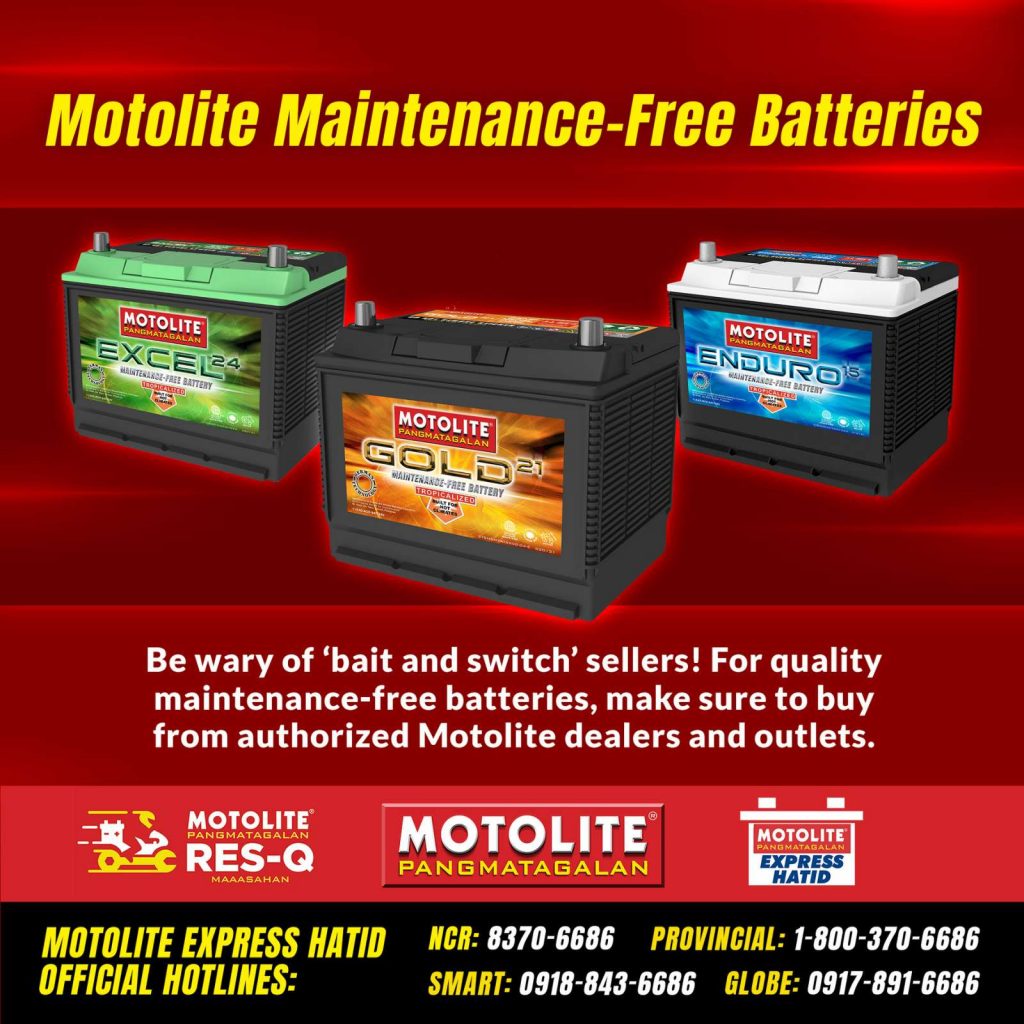 Motolite embodies innovation. It is not enough that you have been in the market for a long time. Creating products that adapt to the needs of the consumer is critical. This is where Motolite exceeds expectations and excels from its competitors. During the first quarter of the year, Motolite introduced the Excel series of batteries which could last 70% longer than competing automotive batteries.
Motolite also introduced the Excel EFB (Enhanced Flooded Battery) as part of their commitment to providing car battery solutions for Filipinos. Designed for vehicles with an auto-Start/Stop system, the Motolite Excel EFB competes with imported brands in terms of performance and reliability at a more affordable price.
If you want to know more about Motolite's wide variety of automobile batteries, or if you want to know what type of battery is best for your vehicle, visit their official page here.
In conclusion, get yourself out of situations that could eventually cost you more money. In a time when price hikes are frequent, investing in a quality battery is one of the many ways you can manage future expenses. Choose the battery that will never fail you—a battery that will take care of you, your car, and your pocket. Doon tayo sa pangmatagalan.