Thirty-three booths will be showcased at the Tuguegarao Wedding and Travel Expo, organized by the Wedding Suppliers Association of the Philippines Inc. (WSAP), on September 16 to 18 at SM Center Tuguegarao Downtown.
From events coordination and restaurants up to travel and tours, the three-day event is packed with the wedding and travel industry suppliers.
The exhibitors are as follows: Nanorac's Party Favors, L&J Designs and Catering Services, Balai Baibai Beach Resort, R&V Fly Global Travel and Tours, Bernardo Golds and Diamonds, CA and Chino Pyrotechnics and Special Effects, Michael Cabalza Hair and Make-up Artist, Martina's Events Hall, Franco's Restogrill, TipsyBottle Cocktails Mobile Bar, Nanorac's Prints, Roacarre, Andi Dela Cruz Photography, Eiram Sy Make Up Works, Lumine Events and Coordination, Lemon Leaf Stories, Motifs and Curlz Event Specialists, Chady's Events Catering Services, Blueprint Events and Hosting, LizD Events Coordination and Hosting Services and Allan Nacpil Photography, Zaijan'ss Catering and Event Styling, Berry Butter Nut Events and Catering, OLRAK Lights and Sounds, The BInG Events by Bing Darauay, Photo City, Sensation Lights and Sounds, The Hooch Bar on the Go by Hilaria's, Redsonlloyd Films, Prime A Event Styling and Planning, Hotel Carmelita, Villa Blanca, and Patio Enrico.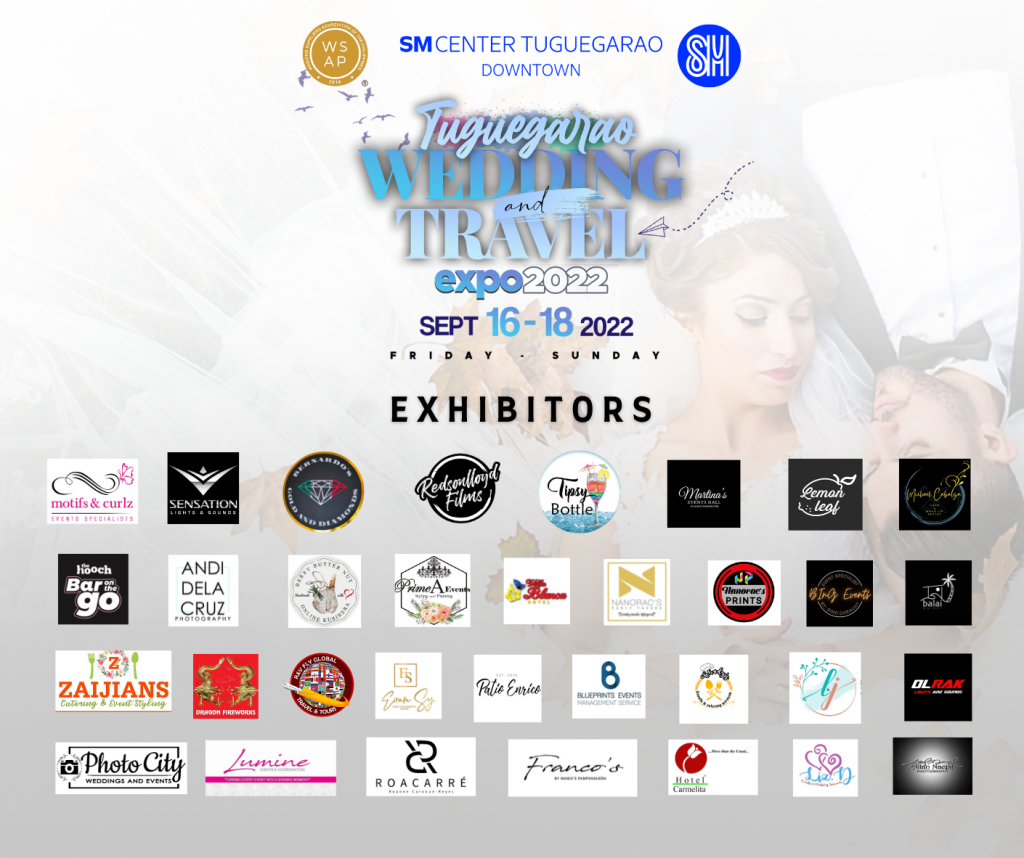 Roxy Camba of Zemai Camba Couture will also showcase her bridal gown collection on the third day of the expo.
Special performances by local artists, such as Sunset Sessions, Pulse Melody, Ang Huling Pahina, and Vivian Casimiro Osting will also be available.
The event is organized by the WSAP in coordination with its affiliated brands such as Philippine Travel Expo (PTE), Philippine Virtual Expo (PVE), Philippine Hotels Directory (PHD), and Online Pasalubong Center (OPC).
WSAP is a non-profit organization registered with the Securities and Exchange Commission in 2018 aiming to protect the wedding industry by assisting its suppliers and creating impact and value to the community.