Humble Beginnings
Everything starts with an idea. For Angel Rhayne of Make a Change Philippines (Make a Change PH), it was creating an impact one small step at a time. Grounded on the simple desire to reach out to others, her passionate and game-for-everything attitude has spawned a growing movement for creating sustainable impact.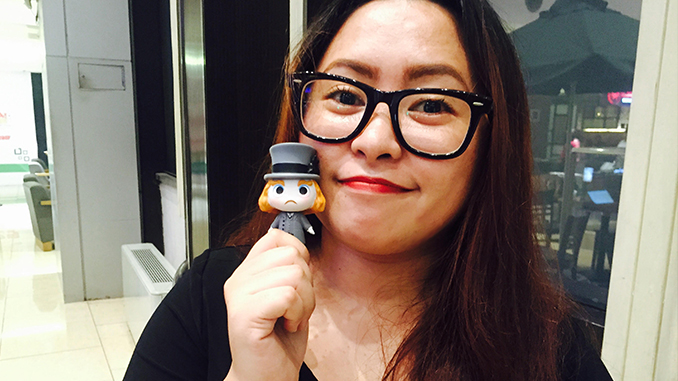 "Hindi mo kailangan maging mayaman para tumulong." This is what the petite, bubbly, Funko-Pop enthusiast had to say about helping others. What began as a burgeoning childhood passion for charity, strengthened by faith and triumph over personal struggles, evolved into a determination to do something.
"I was really into projects and activities that enabled me to help others, and I had opportunities to do so while I was working in the private sector. Dell had this campaign called "Make a Difference", which served as one of my inspirations in going full time with outreach work."
Make a Change PH is the perfect example of what utilizing social media for genuine good can do. The movement, known for its 'travel for a cause' outreach set-up, began with an initiative from Angel and a collective few.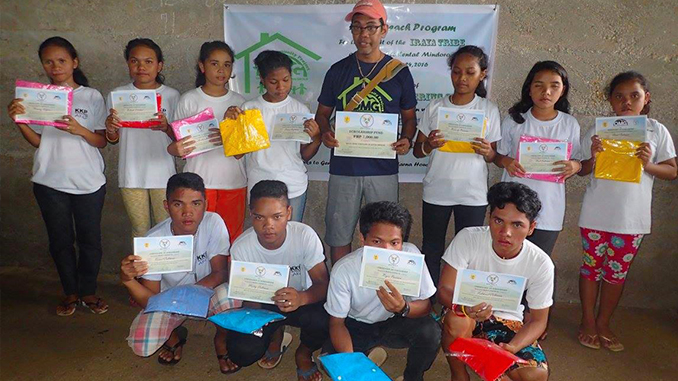 "Our first-ever event was to give grocery bags to vendors along EDSA. Umuulan noon. We started the distribution from Julia Vargas all the way to Quezon Memorial Circle. It was random but it was fun because it was such a simple activity and we knew we helped a lot of people."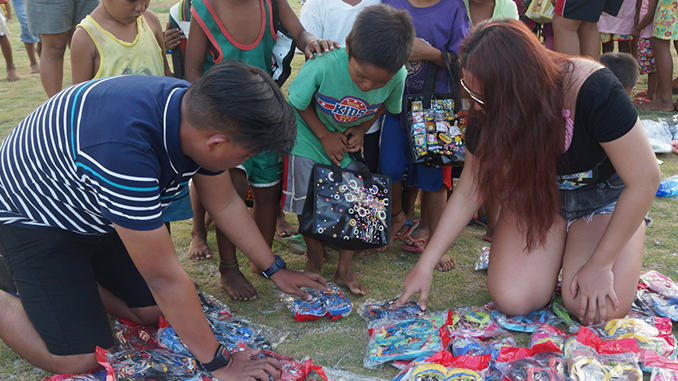 Having fun while being a helping hand
The trademark travel for a cause outreach program was born out of Angel and her friends' trip to Calaguas. An encounter with the indigenous community there led them to return with a mission to provide educational materials for the children, which eventually became Make a Change PH's Gift of Knowledge program.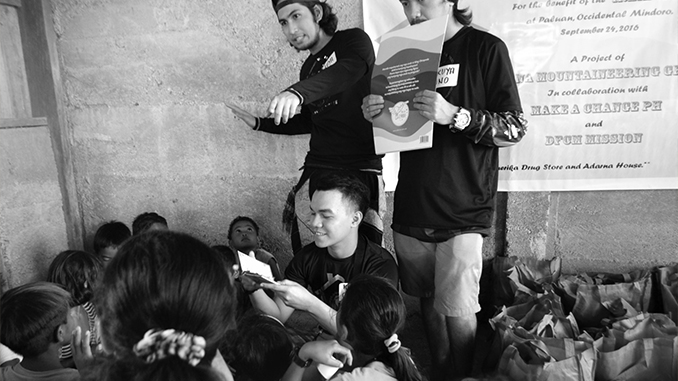 "It was made possible because of Kuya Allan, the treasurer of the barangay there. He wanted to do the same for the children there and so through coordination, we were able to give slippers, school supplies and toys to more or less 100 kids."
The outreach activities expanded to include hiking trips to indigenous communities as well. Through hiking and mountaineering circuits on Facebook, Make a Change PH was able to foster a partnership with OMG Mountaineering group for regular "hike-and-help" programs. This paved the way for a wider reach for Make a Change PH and its volunteers, where they enjoyed their time with Aetas in Aurora and other communities in Mindoro.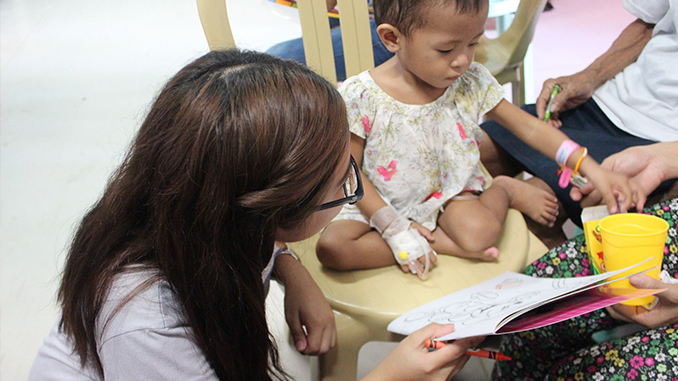 The hiking outreach program also gave Make a Change PH opportunities to extend their advocacies to environmental awareness, which was realized through the inclusion of tree planting initiatives as part of the volunteers' trips.
What's next for Make a Change PH? Angel definitely has an optimistic vision for the growing volunteer movement: "I hope for continuous outreach activities and continuous interaction with the communities. The whole driving force behind everything is to unite and empower ordinary citizens for them to realize that they can help others. Your P50 here in the city can mean little, but for those in the rural communities, your P50 can provide a child with enough school supplies to last him a year's use. Imagine if a lot of us pitched in this small amount, and what this would mean for the people we'd be able to help."
With a tight-knit support system of friends and partners, Make a Change PH is on its way to fueling many more dreams through creative impact not only on the communities but also on the volunteers and the overall concept of citizenship in this day and age.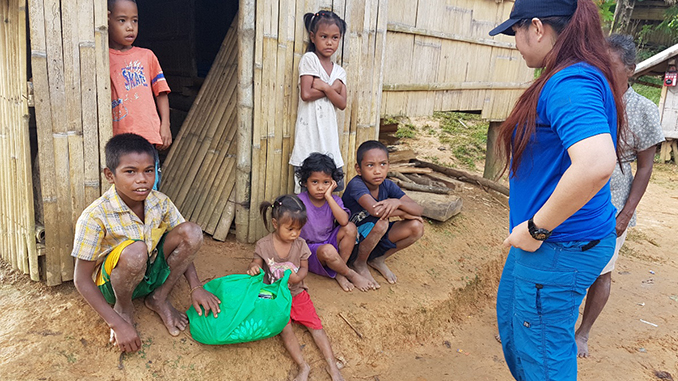 Upcoming Events
Check out Make a Change PH and join them this April 28-30 for their adopt-a-community activity with the Iraya Mangyans in Mindoro where the team will play basketball and other games with the locals. The volunteers will also have a food preparation workshop for the homemakers in the community as well as parlor game activities for the kids. A school supply and medical kit drive will also be part of the outreach.