Senate President and PDP Laban President Koko Pimentel III announced that the Partido Demokratiko Pilipino – Lakas ng Bayan (PDP Laban) will extend the deadline for accepting new members to the end of February 2018.
The PDP Laban leadership decided on the extension due to the overwhelming number of applications that remain pending.
"It will be unjust to arbitrarily close the gates when so many applications for membership remain unacted upon. We decided to extend the recruitment deadline to give our countrymen the chance to be a part of PDP Laban and the Change it advocates", said Pimentel.
Previously, the Party announced that it will cease accepting new members by the end of November of the current year. However, the senate chief clarified that despite the extension, the plan to consolidate the Party's gains in time for the 2019 midterm elections is still in force.
The party head said, "We have to deal with the influx of new members and ensure everyone in the Party is aware of our ideals, goals, and values. 2019 will be an issue-based election, not a personality contest."
Pimentel, who recently arrived from Beijing where he represented both the country and Party in an international conference of political parties, said that the grassroots recruitment of PDP Laban is intended to effect change in the country's political system, like the adoption of a Federal System of Government.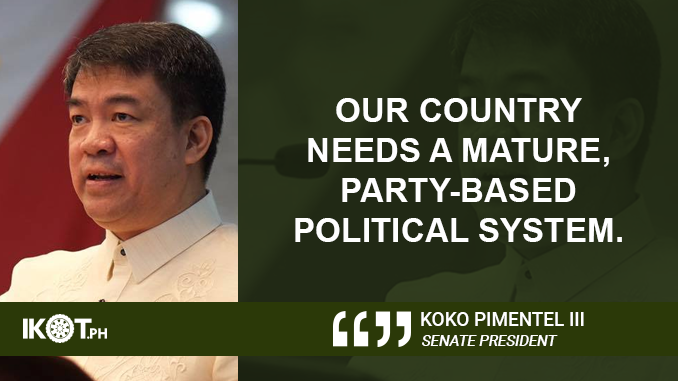 He said, "Our country needs a mature, party-based political system. PDP Laban will lead the way in this change."