It has been a trend for Filipinos to walk around and carry an umbrella regardless of the weather. Aside from the fact that we use it to prevent direct exposure to the sun, we also know that the scorching heat in the morning could suddenly switch into a cloudburst. From June to November, the country experiences the rainy season. Unfortunately, many of us forget that getting wet is not the only thing we should worry about. The ground, specifically the areas where we walk, can get slippery when it rains. Failure to mind where we walk can cause accidents that could also be fatal.
We may all be guilty of taking shortcuts whenever we walk around. We sometimes take routes not intended for us to walk on. Sadly, many sidewalks in the country are nearly nonexistent for being too narrow for pedestrians that we'd rather walk on the side of the road. Many of us are forced to take the risk of walking on the lane designated for vehicles because there simply isn't enough space for walking on the supposed sidewalks. We don't need to go further to discuss how unsafe and dangerous this is.
Be mindful of where you walk.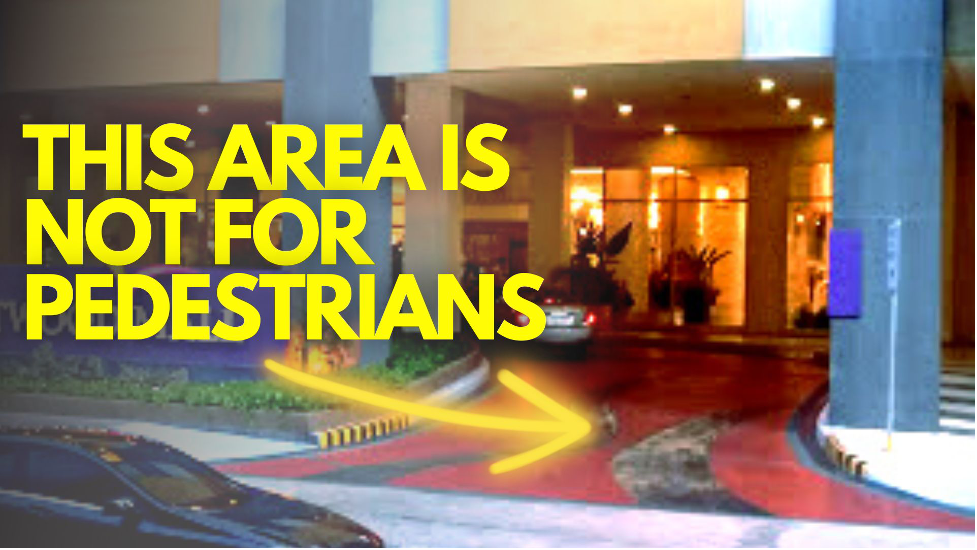 The danger gets doubled when the ground gets wet. The materials used in building roads are specific to the wheels of a car. Some of these materials are unsuitable for sneakers or any footwear in general. Recently, an accident occurred near Eastwood mall involving a woman who took the drop-off area intended for cars and slipped since the ground was wet due to the heavy downpour that day. The responders were able to give her first aid before rushing her to the hospital. A person trips or slips due to the loss of traction of the shoe and the walking surface. Especially when the surface is wet, parking lots and drop-off areas can become slippery. Watching where you walk and taking only the proper walkways should always be observed.
Avoid walking on tactile paving.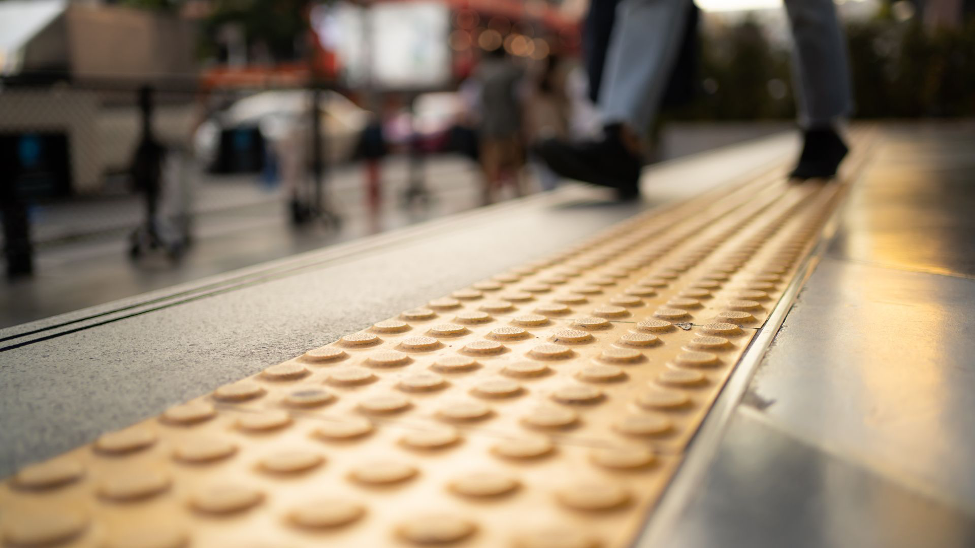 In most footpaths these days, you would see a narrow portion with a different texture and almost often coated with yellow paint. The textured surfaces are called universally-designed attention patterns that could be domed (danger guide) or corduroy (directional guide). These surfaces are tactile paving or Tactile Ground Surface Indicators (TGSI). You would often see them on MRT platforms. They are created to assist pedestrians who are visually impaired, have low vision, or are legally blind.
However, due to its unique and specific concrete makeup, tactile paving can become a slip hazard for those walking on it when these surfaces get wet or when there is a lot of water on the surface. A few weeks ago, the Baguio local government unit reminded tourists and citizens to avoid walking on the tactile pavements. These pavements should not be stepped on, especially when wet.
We still have a couple of months before the rainy season ends. Always be mindful of where you are walking. If sidewalks are unavailable, walk facing the traffic but stay as far away as possible. Avoid walking on tactile paving, especially when it is raining or if the ground is wet. Make it a habit to watch cars coming in and out of the driveways. Walk cautiously and be mindful of your surroundings. Whenever you are walking outside, it wouldn't hurt to err on the side of caution. Walk safely!