The Department of Trade and Industry (DTI) and Villar SIPAG launched the Mentor ME (Micro-Entrepreneur) Program in Las Piñas City for Micro, Small and Medium Enterprises (MSMEs) aimed at helping them scale-up and sustain their businesses by training them the fundamentals of entrepreneurship.
Launched in October 2016, the Mentor ME project is part of Kapatid Angat Lahat! Program of the DTI with the support of the Philippine Center for Entrepreneurship. Aside from Kapatid Mentor ME, the Kapatid Angat Lahat! Program also includes two other components, Adopt an SSF and Inclusive Business.
Mentor ME provides MSMEs with the needed skill sets by way of lectures from seasoned business lecturers and hands-on mentoring and coaching sessions by experienced entrepreneurs.
This coaching and mentoring program consists of 10 modules to be conducted in 12 weeks and undertaken in partnership with institutions specializing in functional areas of entrepreneurship.
The launch of the Kapatid Mentor ME program in Las Pinas was led by no less than DTI Secretary Ramon Lopez and Villar SIPAG Director, Senator Cynthia Villar. Twenty MSMEs will be the mentees who, after the launch, will come back and continue the coaching schedule at the Las Piñas Negosyo Center where they will be taught Accounting for Non-Accountants, Product Development, Operations Management, Human Resource Management, Taxation, Supply and Value Chain, Financial Management and Business Law.
After the 12-week training, the mentees will present their business improvement plans, applying what they have learned from the lectures and mentoring sessions.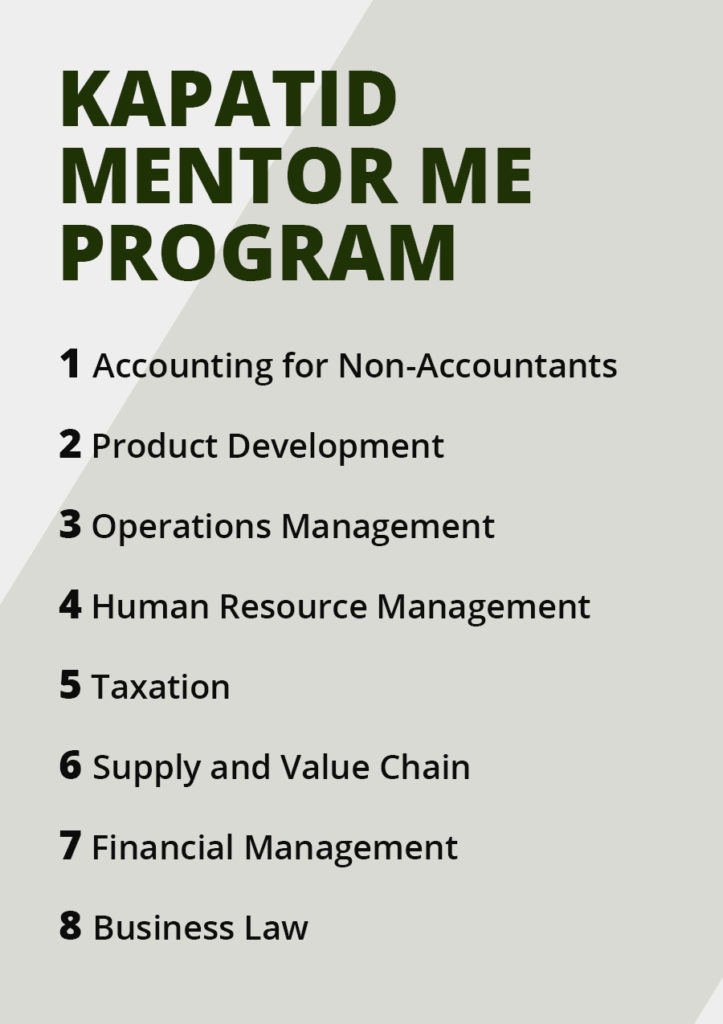 Villar welcomed the Mentor ME launch in Las Piñas citing that entrepreneurship is one of the key pillars of Villar SIPAG.
"One of the main thrusts of Villar SIPAG is to develop and nurture future and aspiring entrepreneurs and leaders who can make a difference in the society, providing skills and technical education to them and enabling them by linking them up with government and private networks to boost their success," the veteran legislator said.
Through entrepreneurship, the seasoned lawmaker hopes that the Philippines will be able to create a country of self-made, successful individuals who will be able to improve the lives of their families and be strong contributors in the country's economy.