Hatching new ideas together.
Nestled in the hustle and bustle of Maginhawa Street, Hatch Hub is a haven for students, young professionals, organizations, and budding entrepreneurs. A co-working space located on the second and third floors of Urban Chick restaurant, the Hub aims to provide an affordable, collaborative, strategic, and advocacy-driven space for its hatchers (as Jules Guiang, Chief Hatcher/Founder, refers to their clientele).
Open from 12 noon until 7 a.m. daily, it is the ideal place to study, meet, hold office, or launch new ideas.
Hatched from the minds of advocates and youth leaders, the Hub prides itself as an advocacy-driven space that urges its Hatchers to be engaged in relevant social issues through collaborations with various youth groups. Home to two youth organizations (2030 Youth Force in the Philippines Inc. and the National Alliance of Youth Leaders Inc.), the Hub also provides hatchers an exclusive space for advocacy and network building. It even has an SDG (United Nation's Sustainable Development Goals) staircase, a shelf space for locally-sourced products, and regular educational discussions for its patrons.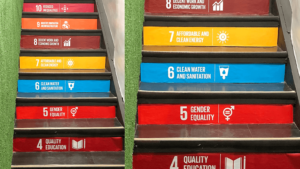 Hatch Hub's well-lit, minimalist, and space-saving interiors is conducive for long hours of back-breaking workload. At P40 per hour, you can enjoy free-flowing coffee, snacks and high-speed WiFi and with its sufficient electric sockets, you will never run out of battery to power your gadgets. In addition, its printing services, ample tables, chairs, a private conference room, and an events space (which is located at the 3rd floor), the Hub can definitely accommodate the needs of its hatchers for an all-nighter.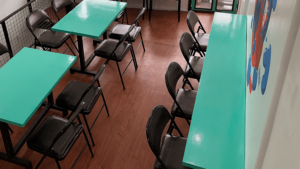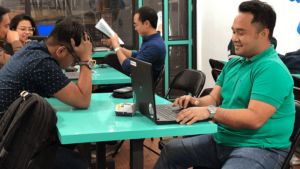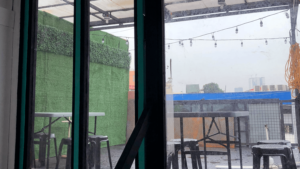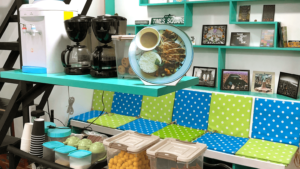 Hungry? Food is exclusively catered by Urban Chick (fun fact: Guiang's family owns Urban Chick), so rest assured you will never go hungry while you burn the midnight oil.
A collaborative space that encourages partnerships among its users, Hatch Hub's ultimate measure of success is to be able to launch initiatives that are revolutionary, transformative, and innovative.
Hatch Hub is definitely the go-to place for working, studying and, hatching ideas together.
Hatch Hub is on soft-opening starting (October 24), from 12 noon to 7 a.m. and is located at 195 Maginhawa St., Sikatuna Village, Quezon City.