The country's first volleyball Champions League, organized by PNVF (Philippine National Volleyball Federation), kickstarted on Saturday, November 20, 2021, at Aquamarine Recreational Center gym in the City for All Seasons, Lipa, Batangas.
The six-day, single round-robin competition features six clubs in a daily triple-header until November 25. This year's PVL Open Conference Champions Chery Tiggo started strong in the competition with a straight-set win against Perlas Spikers.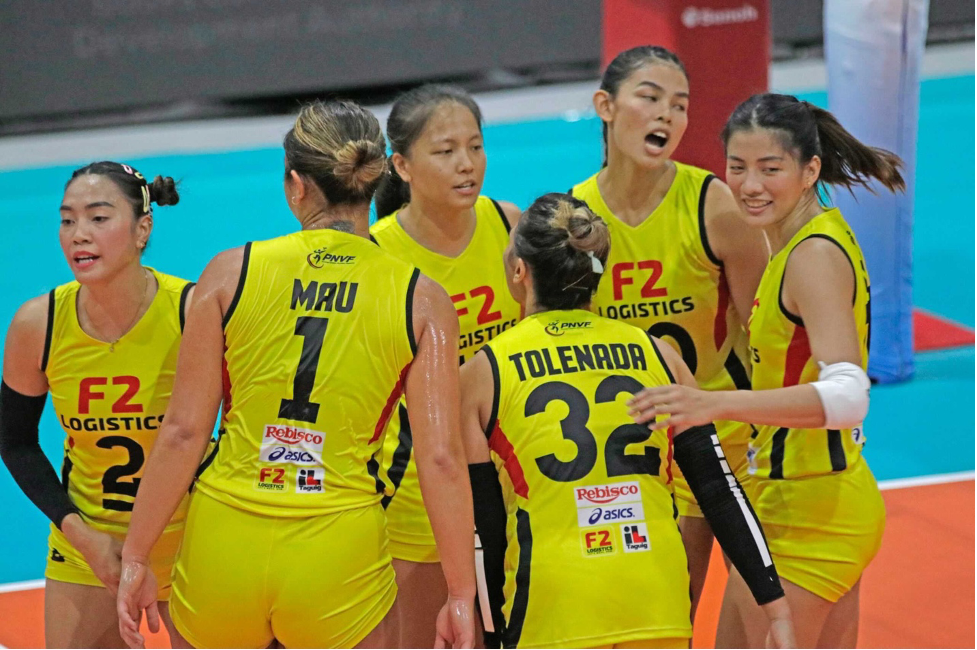 Another team favored to win the Champions League, F2 Logistics also started strong after winning their first game against CPS. F2 Logistics, the club team donning an all-MVP line up from De La Salle University-Manila, was going to play for the PVL Open Conference. However, the team's management later pulled out of the competition due to injuries of some of their key players and safety threats posed by the COVID-19 pandemic. 
PNVF Champions League Participating Teams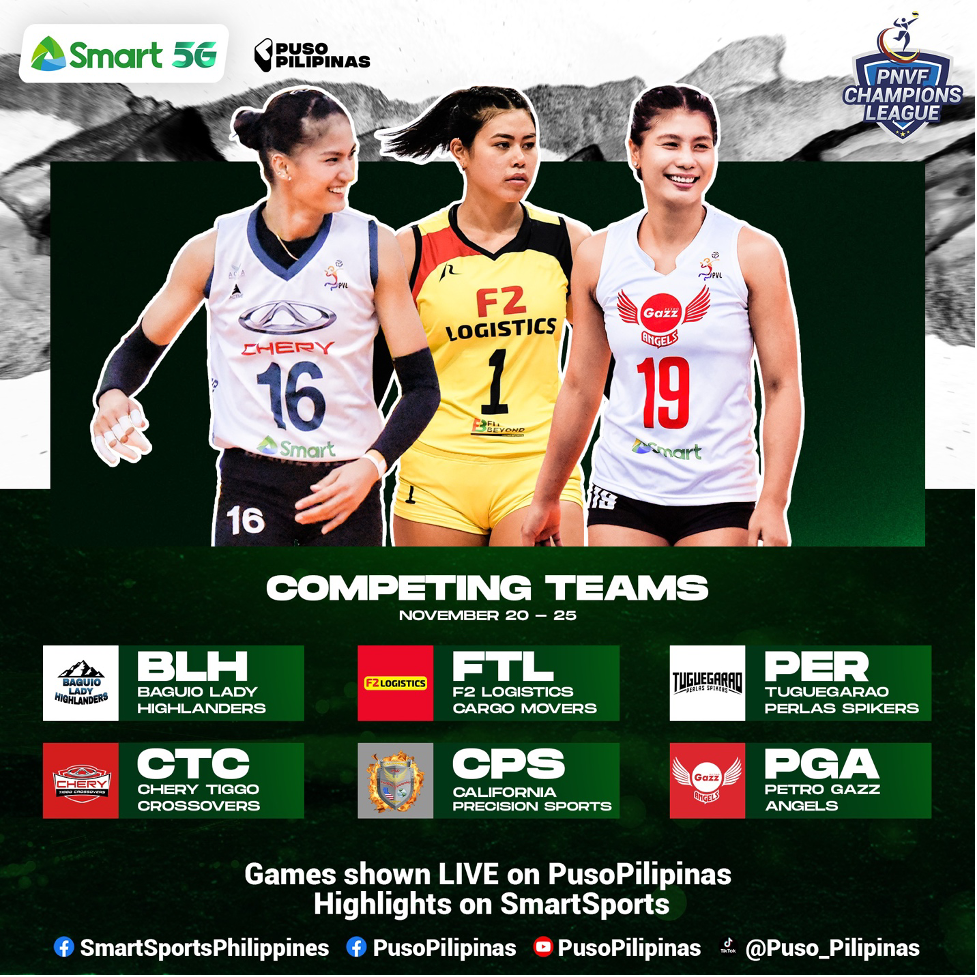 Together with the two powerhouse club teams, PetroGazz Angels, Baguio Lady Highlanders, Perlas Spikers, and California Precision Spikers will all go head-to-head to win the first-ever PH Champions League.
Meanwhile, Rebisco, the platinum sponsor of the competition, also had to pull out their professional volleyball teams Creamline Cool Smashers and Choco Mucho Flying Titans. The management wanted to give their players time to rest and recharge, physically and mentally. 
PNVF merging the country's two big leagues
Before the COVID-19 pandemic halted all sporting events in the country, there were already talks about the merge of the two volleyball pro-leagues, Philippine SuperLiga and Premier Volleyball League. Fans eagerly awaited to see their favorite teams and players go against each other.
The short tournament's organizers ensured that all participants are fully vaccinated. They also set up health protocols, including RT-PCR testing before entering the bubble. 
By the end of the tournament, a Champions League MVP will be named, together with the Dream Team's composition. It will consist of the top two open spikers, two middle blockers, and an opposite hitter, a setter, and a libero. 
Every point matters
Since the tournament is a single-round robin, every point is crucial in determining the league's top seed. Teams are ranked by the most points gained in case of a tie. However, should two or three teams earn identical points; a set quotient system will be the decider. Teams who will win a match via three or four sets will earn three points. The winner of a five-set match will get two, while the loser will be awarded one point.
Current rankings
After the opening triple-header and the second day of the short tournament, F2 Logistics took the top spot from PetroGazz after pocketing two wins. PetroGazz's five sets win against Chery Tiggo earned them two points. On the other hand, F2 won against Baguio Lady Highlanders via three sets.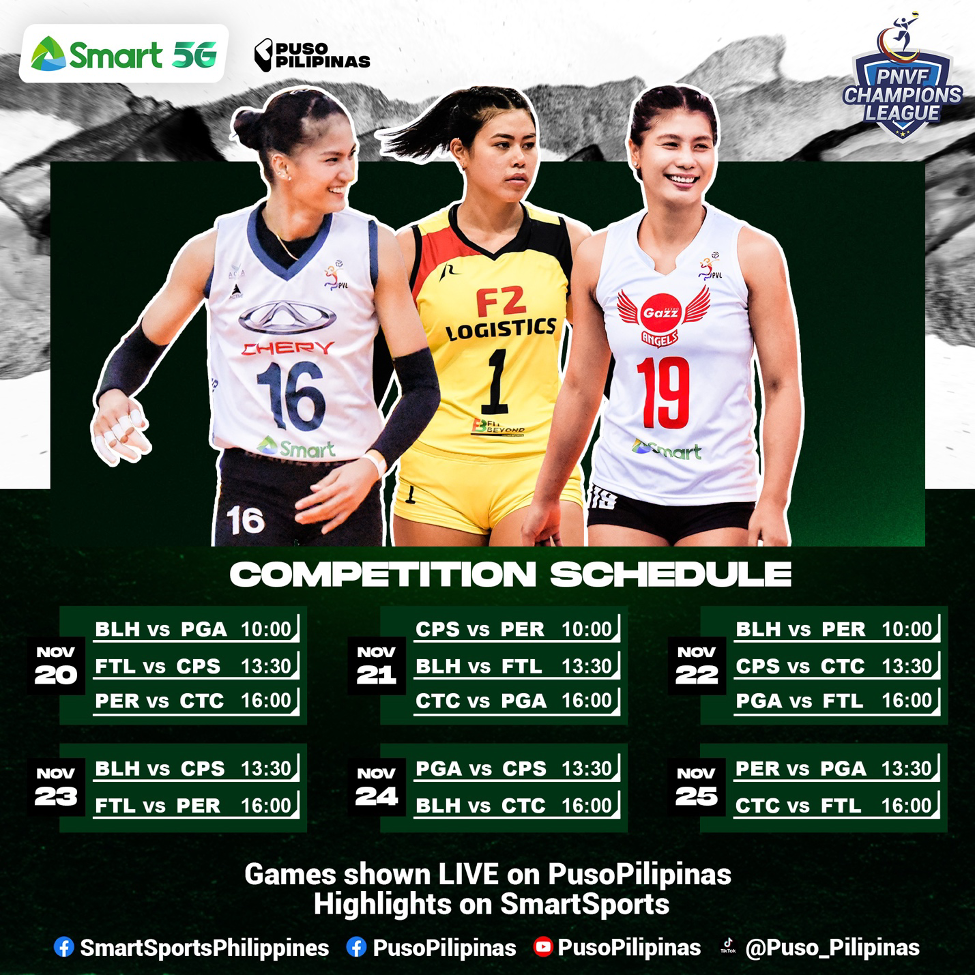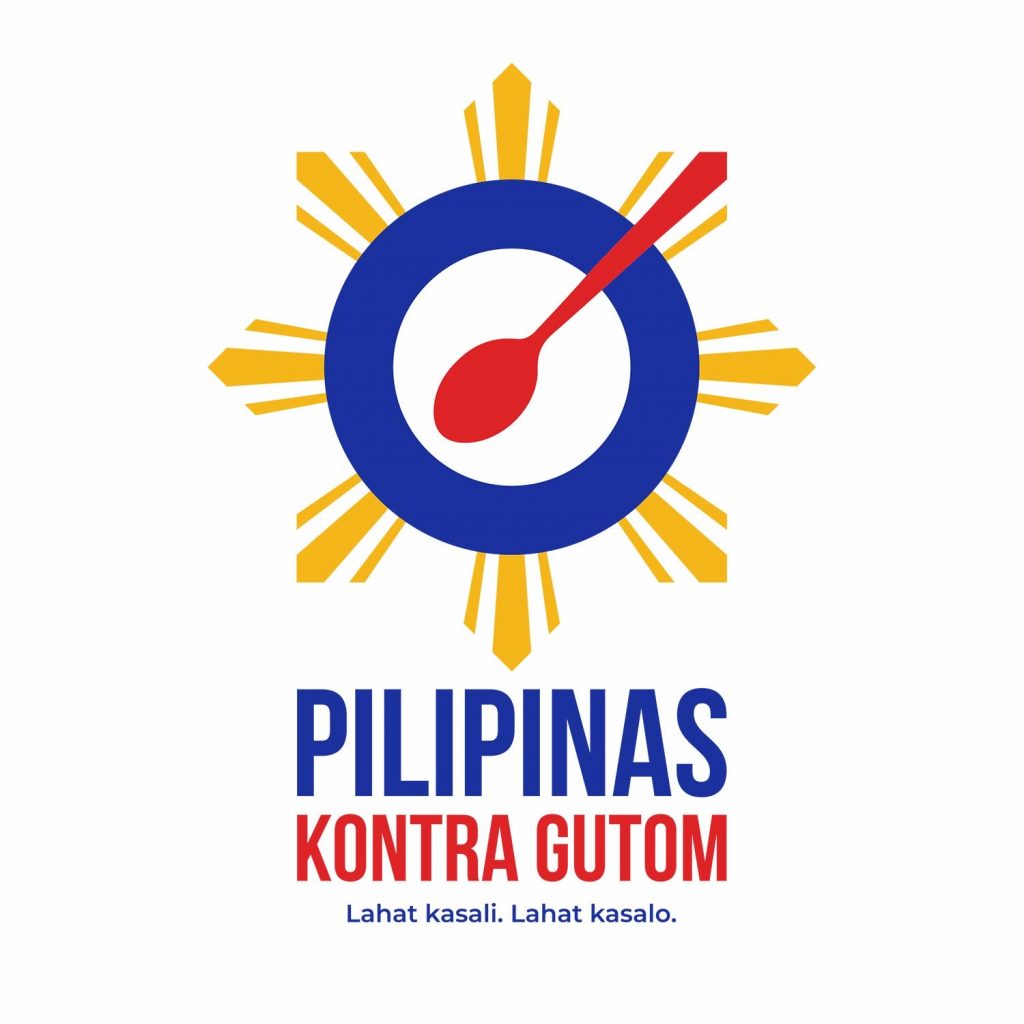 Share this article: