The semifinal round of the 2022 Premier Volleyball League Reinforced Conference concluded on Tuesday with shocking and unpredictable results. The Cignal HD Spikers finally broke their bronze-medal curse despite losing against the defending champions Petro Gazz Angels in four sets, 25-14, 25-21, 25-27, 25-19.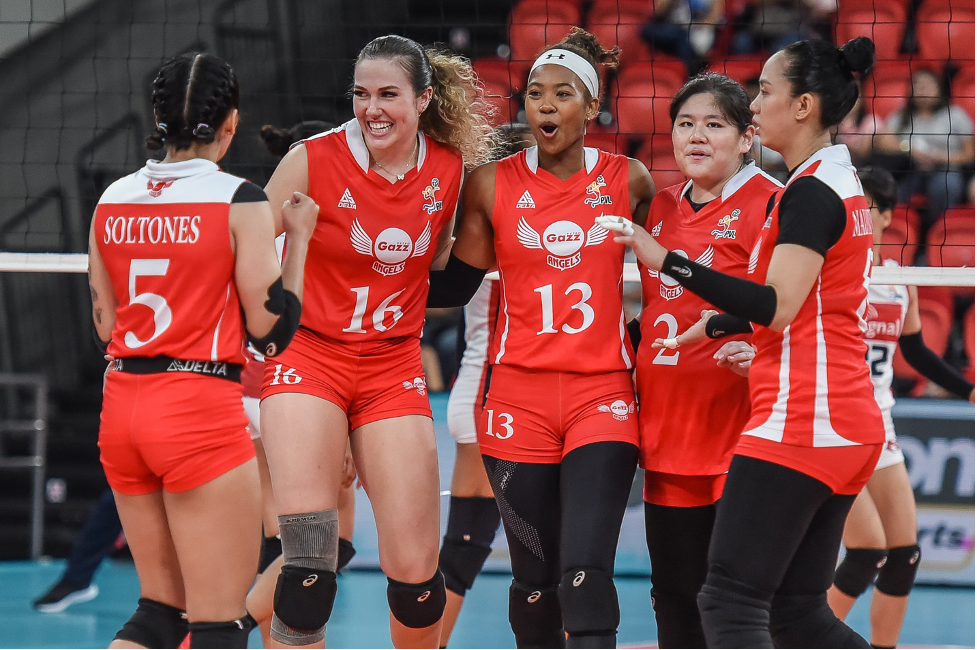 The defending champions Petro Gazz Angels, came in with guns ablaze as they momentarily caused some dark clouds in the finals appearance hopes of the HD Spikers. However, despite the loss, Cignal still holds the superior set ratio, which earned them the first ticket to the reinforced conference's gold medal matches, which will start on December 1, 2022, at the SMART Araneta Coliseum in Quezon City.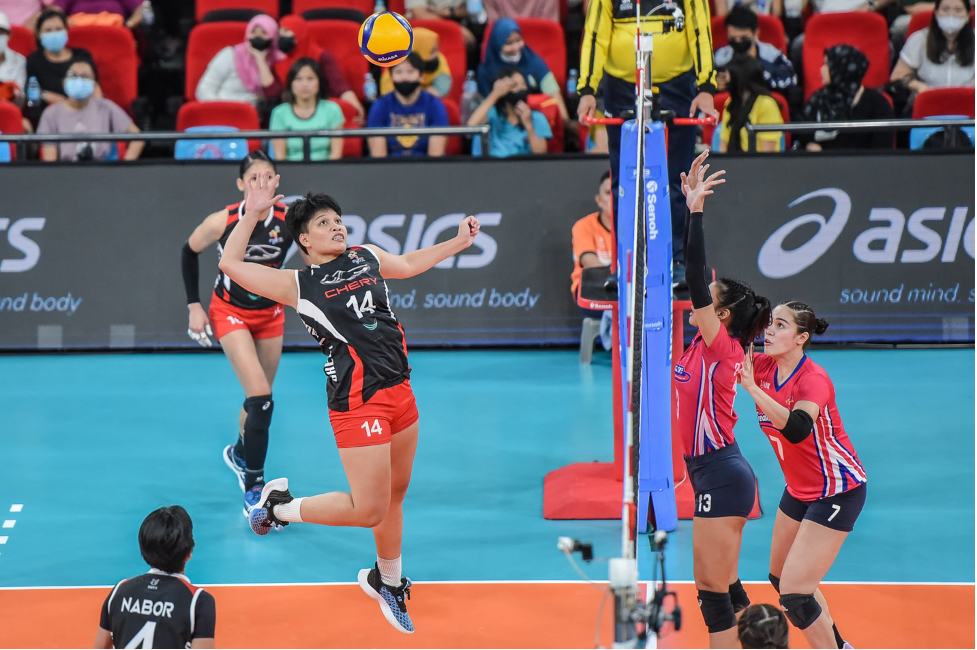 But the most unexpected scenario occurred during the second match of the Tuesday doubleheader. The battle between the Rank 2 Chery Tiggo Crossovers and the top-seeded Creamline Cool Smashers, though a must-win, was thought to be a walk in the park in favor of the league favorites Cool Smashers. The match started as planned and expected, as Creamline took the first set. Things got interesting when the Crossovers tied the second set. In our previous article, we mentioned how sets win will determine the future of the Cool Smashers.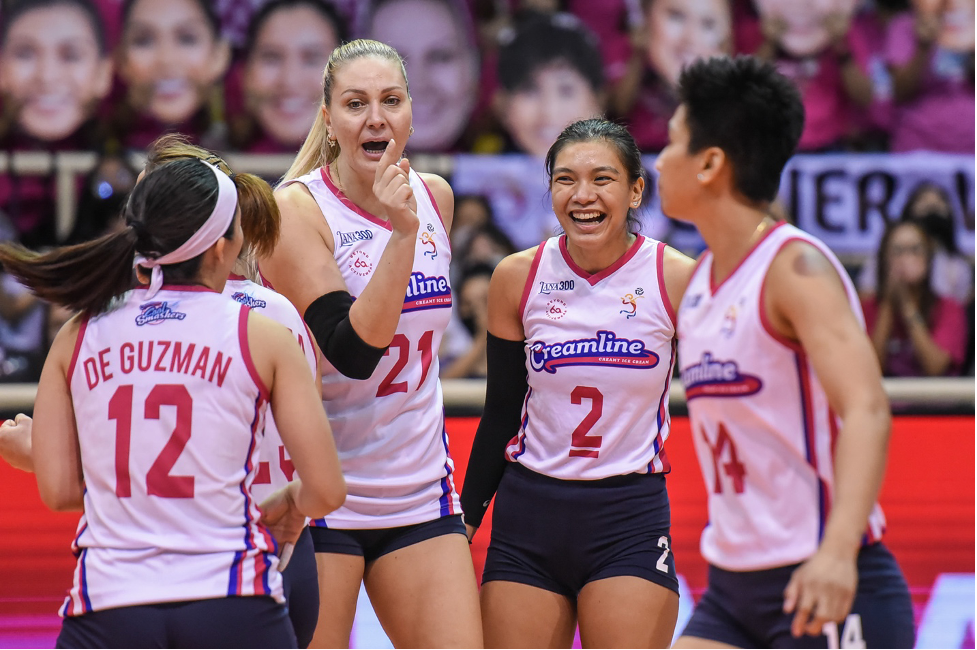 The third set of the match was a must-win for the Cool Smashers, but the Crossovers had other things in mind when they dragged Creamline to a 25-14 marker. Though the Cool Smashers managed to win the match in five sets, the second and third set losses eliminated the Cool Smashers from the finals contention for the first time since 2017. The three-way tie with Cignal and Petro Gazz meant that the set ratio would determine the two teams who would battle for the championship.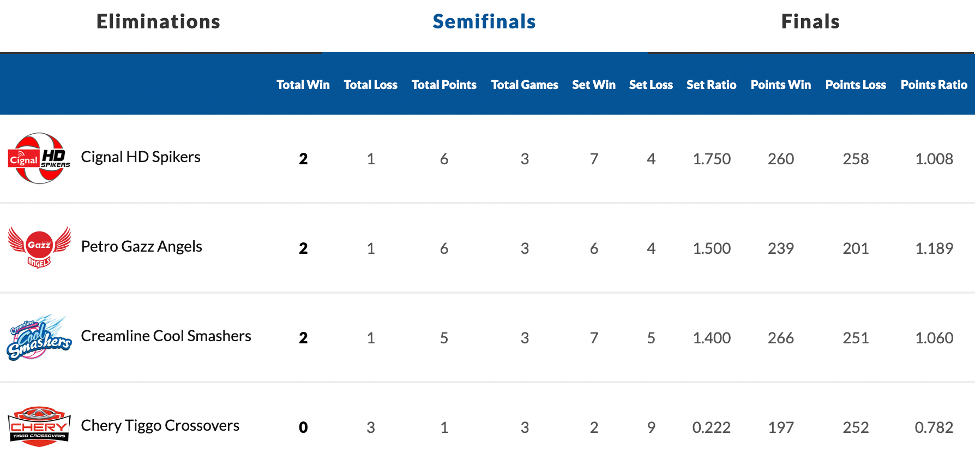 SEASON OF FIRSTS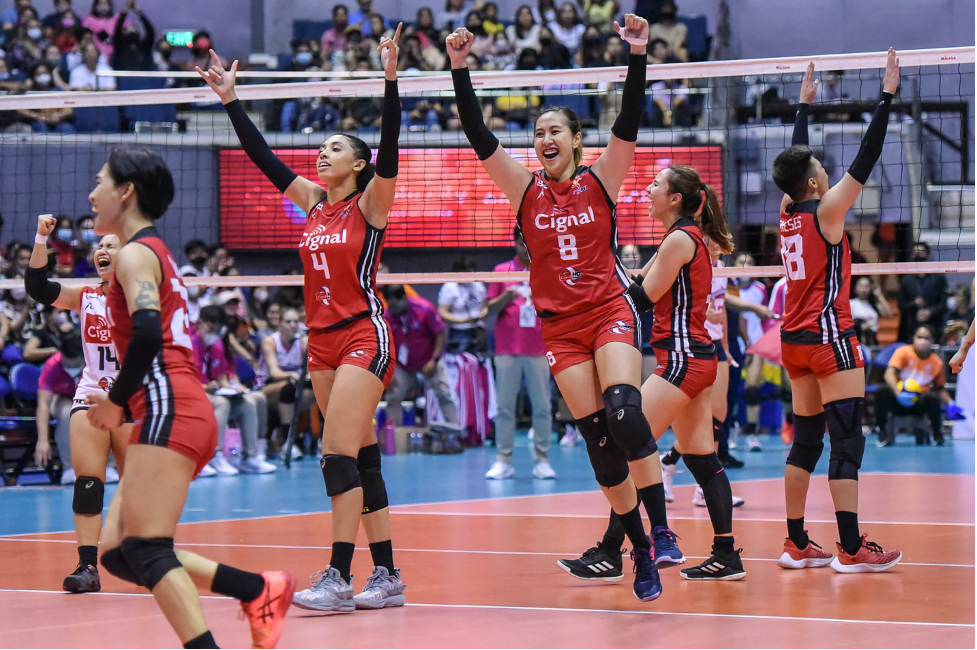 In the past years' attendance of Cignal HD Spikers in the PVL, they consistently managed to get on the semis play-offs but never in the finals. After winning two bronze medals, the HD Spikers, for the first time, have finally reached the finals stage of the Premier Volleyball League.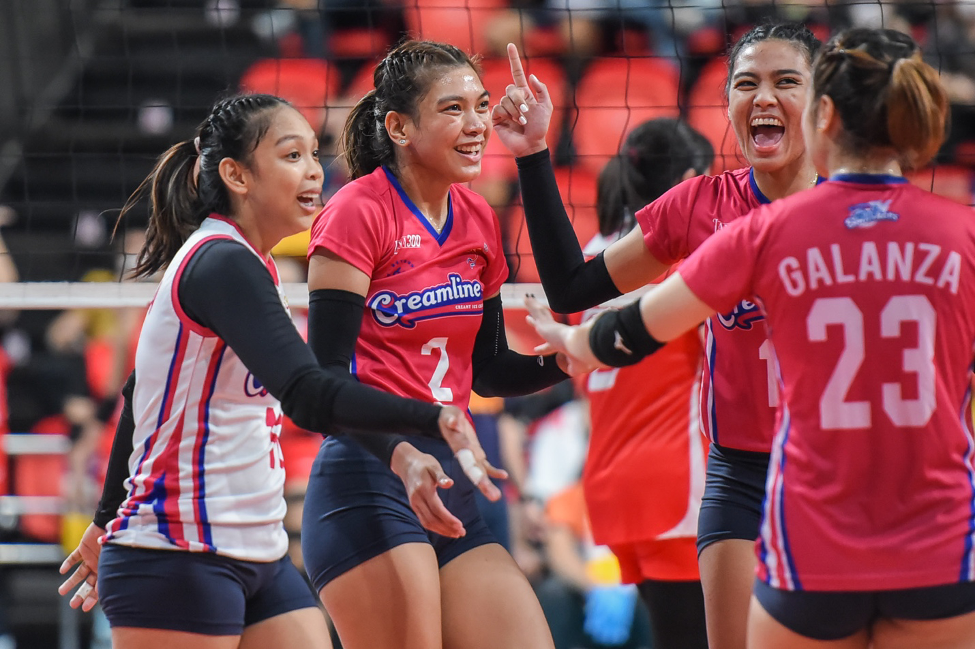 Another team with a rich history and impressive track record logged its first record since the franchise started in 2017. The Creamline Cool Smashers, for the first time, fell short of reaching the finals stage by set ratio. But like the finals-bound Cignal HD Spikers, the Cool Smashers have never missed reaching the PVL podium in its club history—a feat they will have to defend against the Chery Tiggo Crossovers as they battle it out for Bronze on December 1.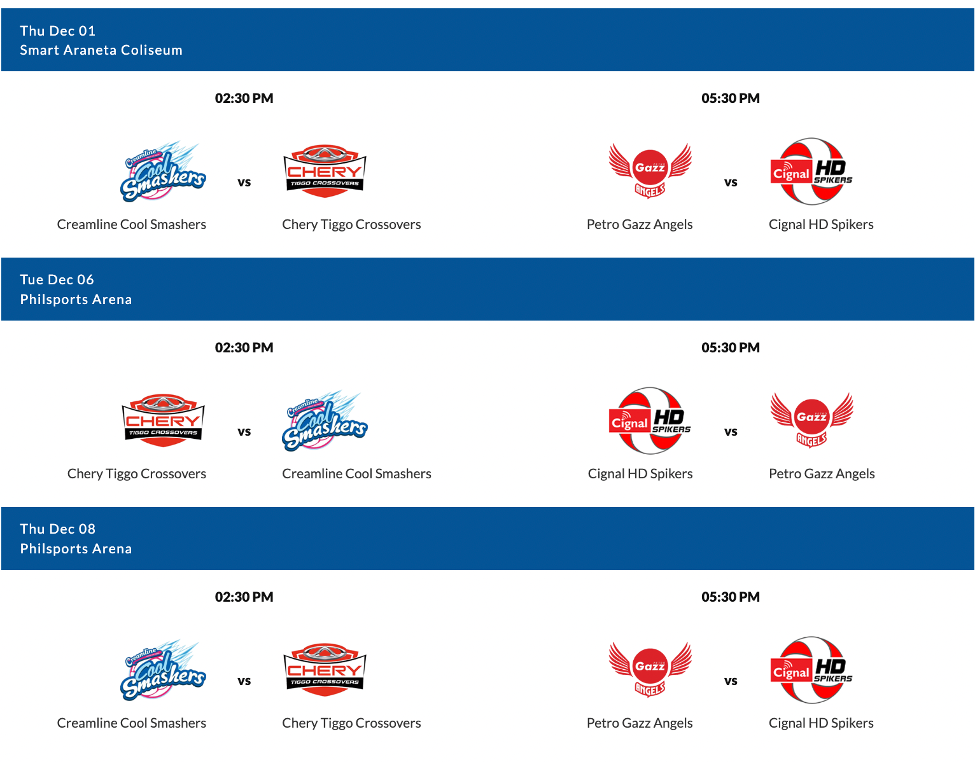 Will the Petro Gazz Angels defend their title against the peaking heavy hitters of Cignal HD Spikers? Will the Creamline Cool Smashers continue their PVL podium occupancy? Or, will the Chery Tiggo Crossovers break Creamline's record to step on the podium again? We will find all that as we head to the final games of the Premier Volleyball League 2022 Reinforced Conference.