Sequels usually pale in comparison to its predecessor. In the case of Top Gun: Maverick, it is anything but close to that notion. First off, good thing my dreams of becoming a naval aviator did not come into reality. I would have ended up feeling frustrated with the film. That said, it's a big-screen drama—whether the scenes are believable or not, they won't matter so long as they stick to the staple motion picture formula of "the good will always prevail."
Did I sound like I was ranting there? Maybe. But to be clear, this isn't a rant article. The 1986 Top Gun developed the dreams of young people to become a hero while looking good at it. When Top Gun was released in 1986, critics had mixed reviews about the film. But despite that, it still went on to become a huge commercial hit—grossing $357 million out of a $15 million production budget. Not bad at all.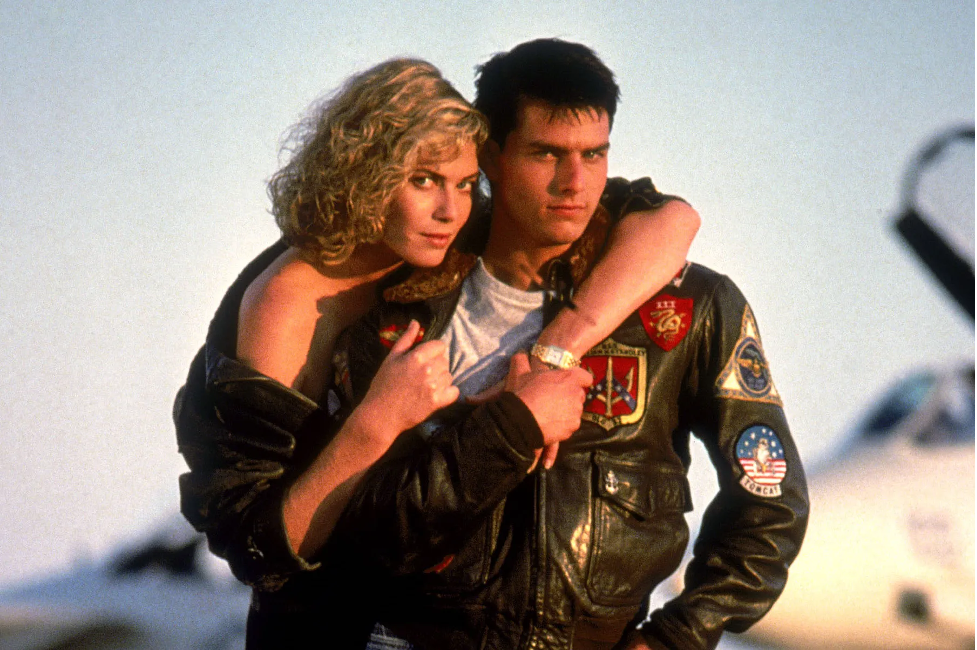 Call it a sentimental favorite, but the 1986 Top Gun has all the elements moviegoers would look for in an action film. From cool jets (yes, jets will never not be cool), a certain brand of patriotism, an equally deserving competitor, a not-your-average leading lady, and a lead actor who can pull tricks up his sleeves—even behind enemy lines.
The pay-off for Top Gun: Maverick's four-year wait.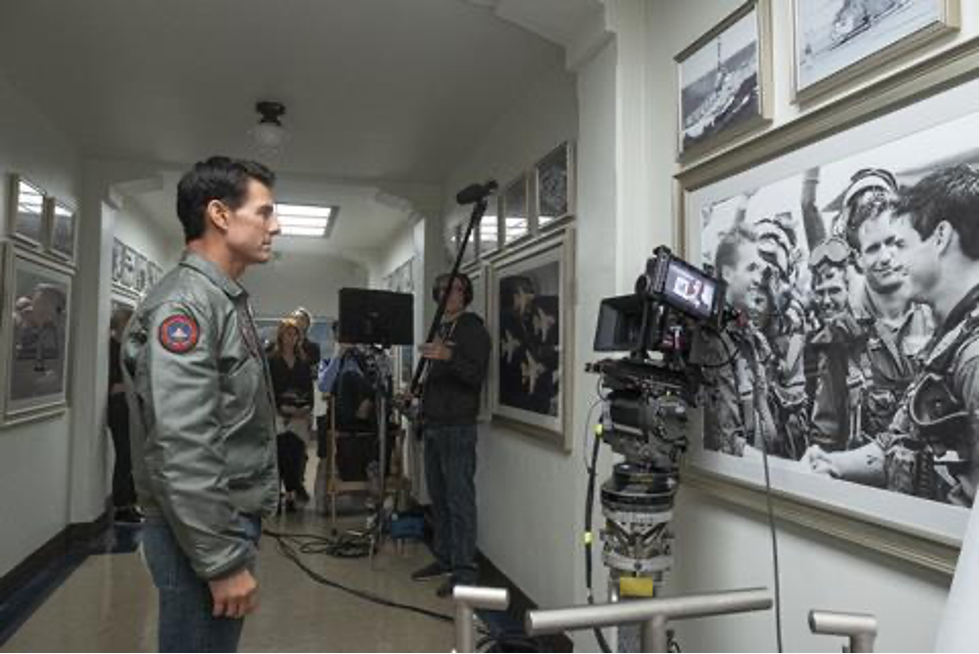 A movie like Top Gun deserves a great sequel. Despite being stalled, Director Joseph Kosinski did not disappoint in delivering a well-deserved jet-powered sequel. What makes a sequel great, you ask? If it possesses build-ups while still making its predecessor look good, that's what. Top Gun: Maverick has both. It carries its own storyline without forgetting where it all began. But just like anything else, it still has flaws, some bearable, some way too disturbing not to notice.
36 years later, Top Gun: Mavericks handed Tom Cruise his biggest theatrical debut. Like his other films, Cruise did his stunts in the movie, and that's what makes it more genuine and realistic. But sans the actor's proclivity for pulling off stunts, there were scenes and plots that would pop question marks off your head.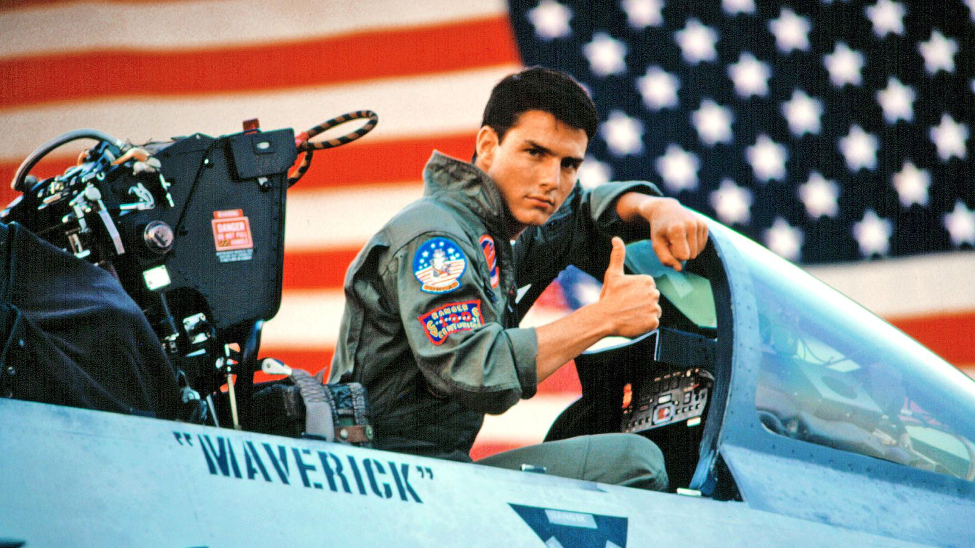 Tom Cruise's character US Naval Aviator LT Pete "Maverick" Mitchell is loosely based on Duke Cunningham and his team's story during the Vietnam War. Though the character is based on a real person, the writers and producers could have made the movie a tad bit closer to reality. I guess this is the only part we can admit that "perception is real, the truth is not."
Not to be a Top Gun: Maverick party pooper but something has to be said
"So what you're seeing on screen is captured for real," Kosinski said. "The result is you're not only going to get the sense of speed and light and sky and movement that you get from being in an airplane, but you're gonna actually see the forces on their bodies as they pull Gs flying in these amazing machines." – Director Joseph Kosinski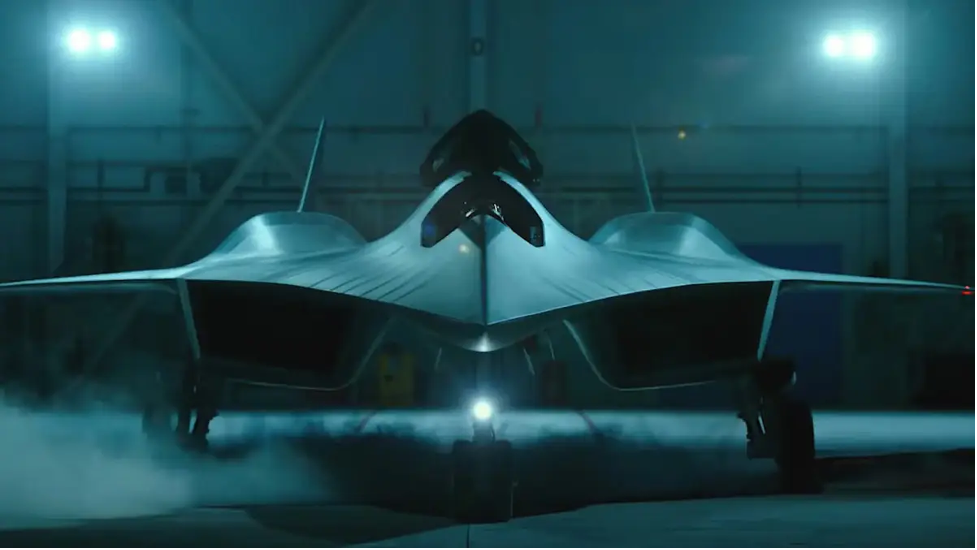 Case in point, how did Maverick survive a high-speed holocaust after pushing the Darkstar beyond Mach 10—ending up in a desert before walking into a diner to use a phone seemingly unscathed? To give you an idea, the SR-72 model by Lockheed Skunk Works, where the fictional hypersonic Darkstar was mainly based can only max out at Mach 6. In history, the highest Mach ever recorded was 7,000 miles per hour, ranging from Mach 7 to Mach 9.8.
It was reached by the faster fighter jet called NASA's X-43A. You guessed it right, it's unmanned. And for good reasons like, well, the pilot would die with his body parts tearing off until they disintegrate. But we are keeping this one under the tab of big-screen drama. If we can endure watching a local show with a ghost wearing a face shield, we can let a well-loved Hollywood movie take a pass.
That particular scene with the Darkstar is when the movie sets the tone for a logic-defying sequel—and logic-defying it carried on. In a time of continuous technological advancements, more options are already available. An example is the movie's choice to use F/A-18 Super Hornets over the newer and stealthy Navy F-35Cs or USAF F-35As/F-22's. We won't go deep into technicalities but if you are planning to penetrate a GPS-denied environment of the enemy airspace to bomb their arsenal, wouldn't you use the best guns available? Just a thought. Put this under the tab of the "huh?" moment.
Some items you may have missed
When the sequel was announced, one question I had was whether Val Kilmer would make an appearance or not. He played the role of Lt. Tom 'Iceman' Kazansky in the 1986 Top Gun. He went back to the sequel as an admiral and commander of the U.S. Pacific Fleet. In 2014, Val Kilmer lost his speaking ability after his throat cancer treatment. It was both emotional and curious when he appeared during the latter part of the movie.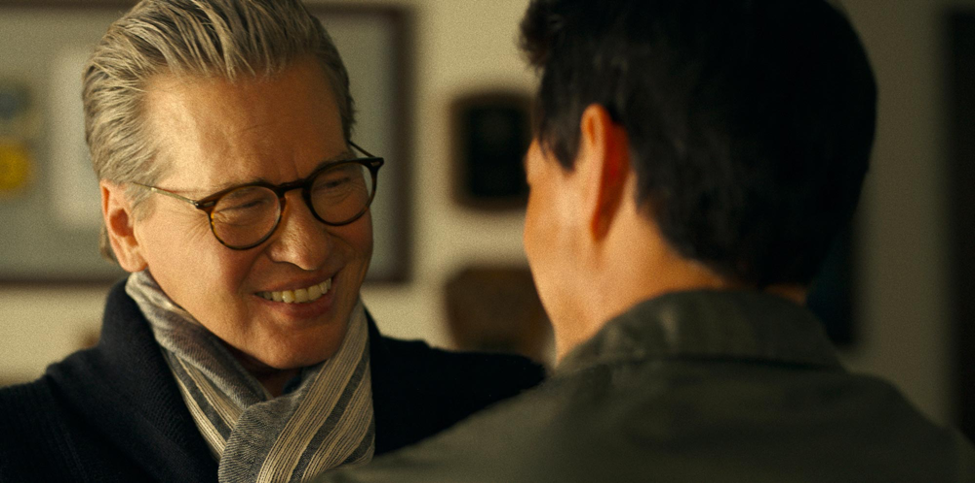 Emotional because it was a reunion people thought would not be possible; interesting because HOW? The production did so by tapping the services of Sonantic to simulate the actor's voice. It is an AI-based realistic voice service, mainly for gaming and entertainment environment. Yesterday, Spotify announced its acquisition of the AI Voice Platform.
One movie goof that some eagle-eyed fans noticed was actually kept in the movie by the director. Kosinski decided to keep the scene to show the technology they used. In that scene, the IMAX camera's wires along the side of the cockpit can be seen.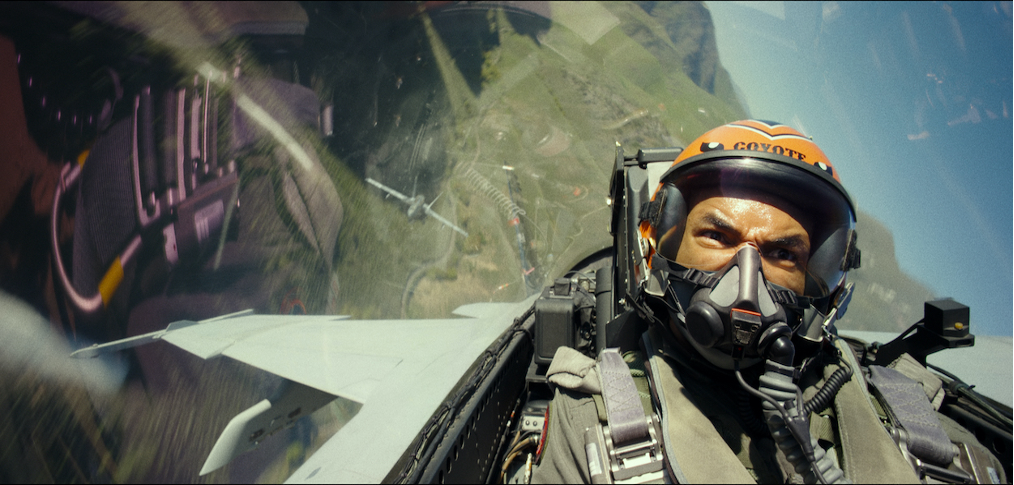 "If you look really closely while you watch the movie, you can see little camera wires running along the edge of the cockpit, which we left in there because we thought it was cool to see the gear we used to shoot the film." – Kosinski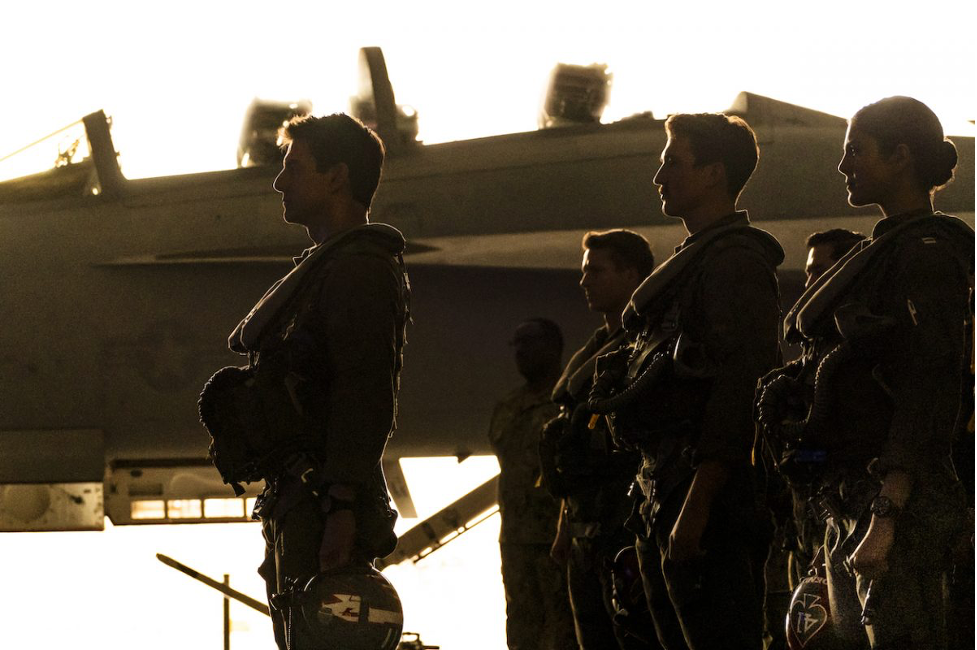 Truth is, moviegoers wouldn't really pay much attention to these things unless they are actual naval aviators—or simply into physics. We watch movies to experience joy in seeing a world inside the big screen—real or perceived. Top Gun: Maverick flies you to thrilling scenes and sends you back to the USS Enterprise of nostalgia. Choosing which of the two movies is better would be unnecessary because they can stand alone. Top Gun: Maverick is a good movie, flaws included. Also, I still want that G-1 Navy flight leather jacket.