JAMMING TO YOUR FAVORITE PINOY BANDS – AT A CHEAP PRICE.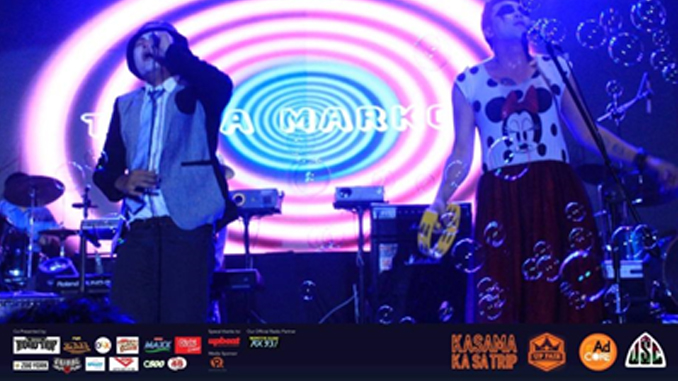 Nothing beats seeing your favorite bands live without paying so much. Despite the large crowd, it's still fun to sing along and belt your heart out, from indie bands to the most popular bands in the Pinoy music scene. Post Instagram Stories when your favorite band is playing, emerge victorious at making it to the front stage, let out all your feels as you beat your heart out to every song lyrics you know anywhere.
FREE STUFF.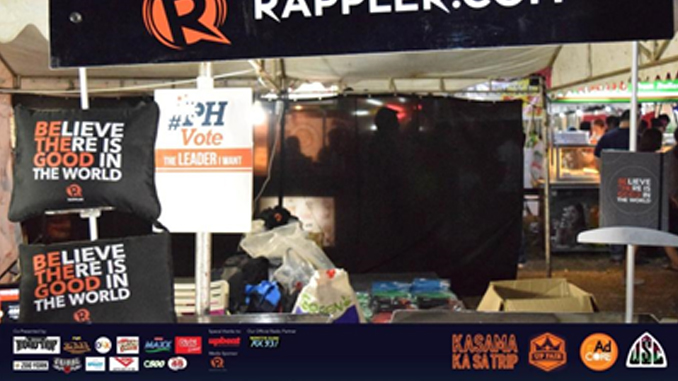 There's so many sponsors for every UP Fair night and you'll never go home without a bag full of free stuff. From fans to power banks, condoms to juice bottles, free items will be offered to you for the taking. And when marketers are feeling more generous than usual, you get to take home not just one item but as much as you want to. Your hoarder self will be so proud!
BUWIS-BUHAY RIDES.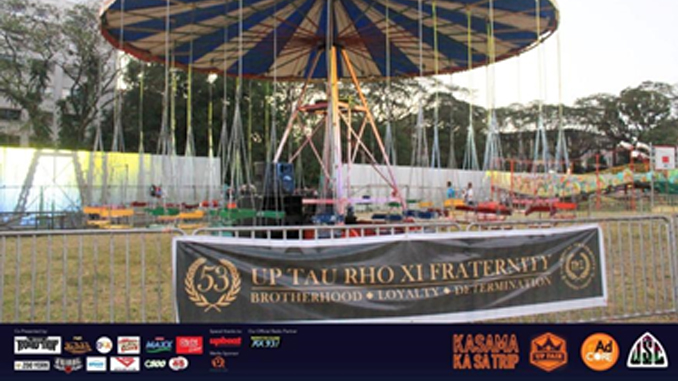 Buwis-buhay because they're rides from perya. There's Octopus, Anchors Away, Ferris Wheel and a Horror Train to boot! Challenge your friends to experience all rides without throwing up – whether out of excitement or fear from falling off the ride, it's still fun for sure!
BAZAAR.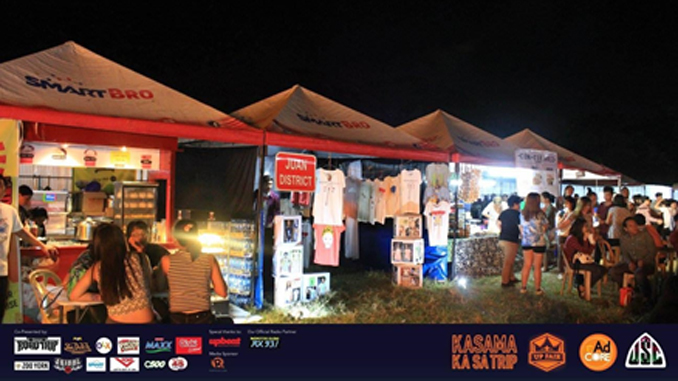 Who doesn't love sale and bargains? From UP merchandise to flowy dresses, UP Fair stalls have it all. Aside from apparel, vendors also sell make-up, stationery, stuffed toys and even light-up bunny ears! All at a very low price. While you take a breather from the thick crowd around the stage, hop along booths and who knows what great find you'll buy.
ALL THE FOOD FIT TO YOUR BAON.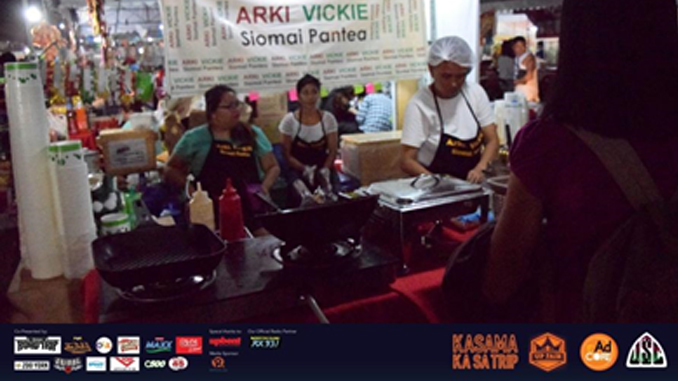 No need to bring in food from outside as the UP Fair grounds is teeming with food stalls around the Sunken Garden. Experience UP-famous Rodic's Tapsilog and Maginhawa's cheap but yummy Simple Line milk teas up to rare fair eats like isaw, sushi, and bagnet! Food is priced fit for a student's baon so you can have so much food for so little to dish out your pocket.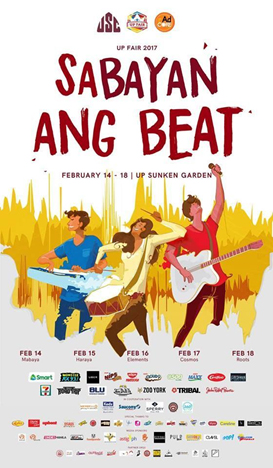 This year, UP Fair: SABAYAN ANG BEAT is a five-night concert festival featuring the biggest bands in the country and more homegrown groups beat from February 14 to February 18 in UP Sunken Garden, UP Diliman, Quezon City.